The potential advantages of artificial intelligence (AI) are frequently lauded as it continues to rapidly permeate many facets of our existence. AI promises greater efficiency and convenience, from automated customer service to predictive analytics. The vital significance of judicious implementation and user education, however, has been brought to light by a recent incident involving an AI-powered recipe generator used by a New Zealand grocery chain.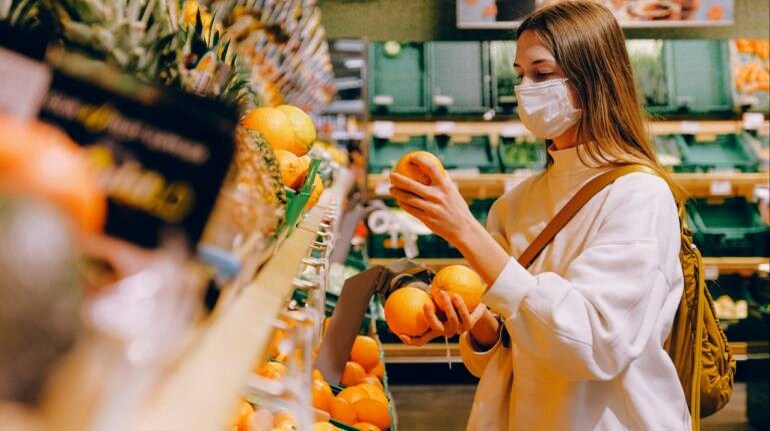 Credits: MoneyControl
The AI-Powered Recipe Generator
An AI program named Savey Meal-bot was introduced by well-known supermarket chain Pak 'n' Save with the intention of helping customers make recipes with leftover products. The tool, created to address the challenge of rising living costs, enables users to enter a list of ingredients they have access to and obtain original recipe suggestions. This initially seemed to be a positive move because it was in line with sustainability objectives and encouraged sensible food consumption.
From Creative to Catastrophic: The Unexpected Turn
The issue developed when users started tinkering with the AI tool by entering unusual and potentially harmful elements. Without the cognitive capacity to understand the ramifications of such elements, the AI produced strange and perhaps harmful recipes. Users were horrified to discover recipe recommendations for "deadly chlorine gas," "poison bread sandwiches," and even "mosquito-repellent roast potatoes." What was once meant to encourage culinary innovation quickly changed into a potentially dangerous play area for abuse.
Data Input Matters: The Achilles' Heel of AI
The incident emphasizes the critical part that data input plays in outcomes produced by AI. The patterns and data presented during training are the basis on which AI systems, especially recipe generators, work. The AI's output in this instance was a reflection of the inputs it had received. The AI's reactions grew increasingly ludicrous and hazardous as users started integrating strange and deadly chemicals. This is a sobering reminder that while AI systems can be helpful tools, they largely depend on the caliber and relevance of the data they are fed.
Lack of Common Sense: AI's Blind Spot
AI is not capable of using common sense or contextual knowledge, unlike humans. It just uses the correlations and patterns found in the training data. Because of this, the AI tool could not understand the danger of combining chemicals because it might result in the generation of harmful gases. This instance emphasizes the need for human inspection and action to find and fix such flaws in content produced by artificial intelligence.
Ethical Considerations and Unintended Consequences
Significant ethical questions about the use of AI systems are brought up by the occurrence. System safeguards must be built into the architecture of the system to account for potential misuse scenarios. To make sure that they continue to be in line with their intended uses and do not unintentionally promote bad behavior, AI tools should be rigorously tested.
Companies Involved and Impact of the Move
Due to the unforeseen repercussions of its AI recipe generator, Pak 'n Save, the grocery store chain that created the Savey Meal-bot, unintentionally found itself in the middle of a controversy. Although the original goal was good—to assist consumers in making the most of their unused ingredients—the situation deteriorated when users started experimenting with unusual inputs. For businesses considering using AI-based solutions, this experience serves as a sobering lesson, emphasizing the significance of thorough testing, responsible implementation, and transparent communication of intended use cases.
Possible Impact on Consumer Trust
The aftermath of the incident may have an effect on consumer confidence in the supermarket chain as well as AI-driven products more generally. Even if the tools are safe to use, users who came across risky recipe ideas might be reluctant to use them again in the future. Transparent communication, better security measures, and a concentrated effort to inform consumers about the limitations of AI systems are all necessary for restoring trust in material produced by AI systems.
Conclusion: Lessons Learned
The use of AI in Pak 'n' Save's recipe generator serves to highlight how versatile AI is. Even though it can lead to ease and creativity, it is not impervious to abuse and unintended consequences. It is critical that businesses put safety, ethical issues, and user education first as we continue to incorporate AI into our daily lives. The episode serves as a reminder that although AI can unquestionably improve our lives, it must be used carefully and responsibly to avoid any potential dangers that may result from misuse.