Ripple CEO Brad Garlinghouse has criticized Securities and Exchange Commission (SEC) Chair Gary Gensler for his stance on cryptocurrencies. In an interview with Fortune, Garlinghouse accused Gensler of behaving like an "autocrat" and said that his approach to regulation is hindering innovation in the industry.
Garlinghouse's comments come in response to Gensler's recent remarks about the need for greater oversight of cryptocurrencies. Gensler has said that he believes many cryptocurrencies are securities and should be subject to the same regulations as stocks and bonds. He has also called for increased transparency in the industry, particularly with regard to the trading of cryptocurrencies on decentralized exchanges.
Garlinghouse, however, argues that Gensler's approach is overly restrictive and is stifling innovation in the cryptocurrency space. He contends that cryptocurrencies have the potential to revolutionize the financial industry and that Gensler's regulatory stance is holding back progress.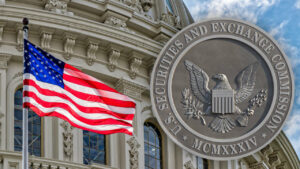 "Gary Gensler is behaving like an autocrat," Garlinghouse said. "He's trying to impose his will on the industry and he's not willing to listen to other points of view."
Garlinghouse also criticized Gensler for his handling of the SEC's lawsuit against Ripple. The SEC has accused Ripple of conducting an unregistered securities offering by selling XRP tokens to investors. Garlinghouse has maintained that XRP is not a security and that the SEC's case lacks merit.
"Gary Gensler has been very aggressive in his approach to Ripple," Garlinghouse said. "He's made a lot of accusations without providing any evidence to back them up. It's very frustrating for us."
Despite his criticisms of Gensler, Garlinghouse expressed optimism about the future of the cryptocurrency industry. He believes that as more people become aware of the benefits of cryptocurrencies, regulators will be forced to adopt a more lenient stance.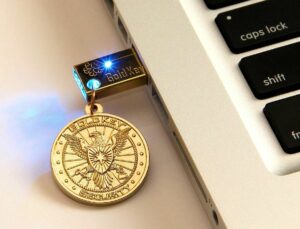 "I think we're at a tipping point," Garlinghouse said. "More and more people are starting to see the value of cryptocurrencies and the potential they have to transform the financial industry. I think regulators will eventually have to catch up with that reality."
The cryptocurrency industry has faced increasing scrutiny from regulators in recent months. In addition to the SEC's lawsuit against Ripple, the agency has also taken action against several other companies involved in the cryptocurrency space. Some analysts believe that increased regulation is necessary to protect investors, while others argue that it could stifle innovation and growth in the industry.
Regardless of the outcome of the SEC's case against Ripple, the debate over the regulation of cryptocurrencies is likely to continue for some time. As the industry matures and becomes more mainstream, it is likely that regulators will continue to grapple with how best to balance innovation and investor protection.