In a significant development for the cryptocurrency world, Boerse Stuttgart Digital and Munich Re Group have joined forces to introduce a fully insured crypto staking service, targeting institutional investors and slated for a 2024 release. This partnership marks a groundbreaking step towards enhancing the security of staking investments in Europe, promising to minimize "slashing risks" and creating a new benchmark for staking security standards.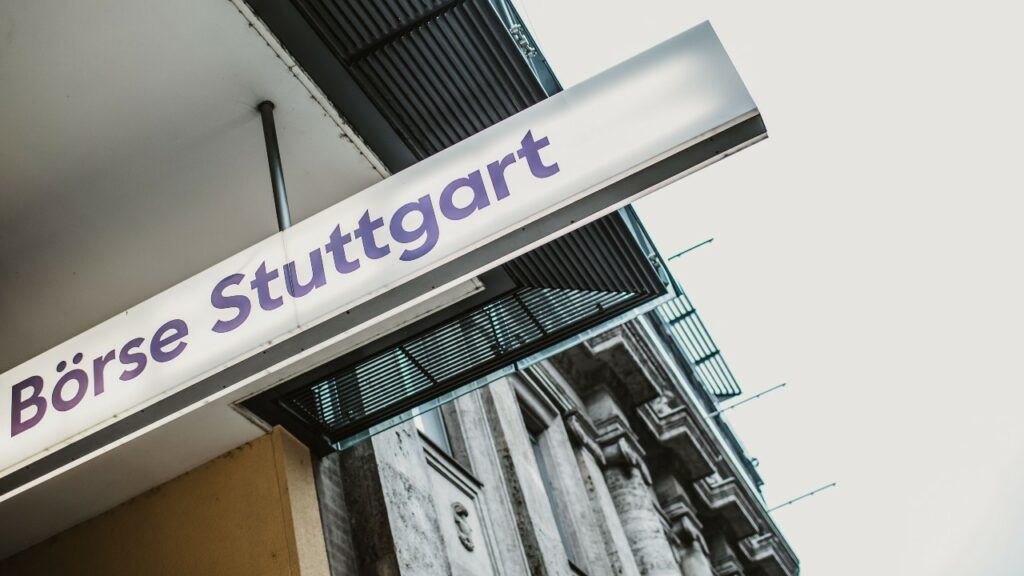 The Birth of a Secure Crypto Staking Solution
Boerse Stuttgart Digital, a well-established and fully regulated entity in Germany, embarked on a meticulous evaluation journey with Munich Re Group to craft this innovative staking solution. The primary objective? To mitigate the inherent "slashing risks" associated with staking in the volatile cryptocurrency landscape. Boerse Stuttgart Digital Custody, expertly operated by Blocknox GmbH, will expand its existing suite of services to encompass this fully-insured staking offering. Furthermore, the company has partnered with Staking Facilities Stuttgart to ensure the development and delivery of this secure and insured solution.
A Win-Win for Institutional Investors
This crypto staking service is carefully designed to act as an alternative revenue stream, focusing on institutional investors, especially those operating in the proprietary trading sector. Dr. Oliver Vins, the Managing Director of Boerse Stuttgart Digital, couldn't contain his enthusiasm regarding the strengthened partnership with Munich Re Group. He emphasized the growing demand from institutional investors for a secure and insured staking environment. Dr. Andre Knoerchen, Head of New Tech Underwriting at Munich Re, commended Boerse Stuttgart Digital for its strategic and regulatory compliance commitment.
A Wider Trend of Financial Institutions Embracing Cryptocurrencies
The collaboration between Boerse Stuttgart Digital and Munich Re Group is just one example of established financial institutions expanding their presence in the crypto world. Recently, Deutsche Bank unveiled its partnership with Taurus for digital asset custody, while HSBC announced a collaboration with crypto custody firm Fireblocks. These strategic moves underscore the increasing acceptance of cryptocurrencies within the traditional financial sector and the growing need for secure, regulated investment options.
A Bridge Between Traditional Finance and Cryptocurrency
In summary, the forthcoming fully-insured crypto staking service represents a significant stride in bridging the gap between traditional finance and the crypto sphere. Expected to debut in 2024, this service is poised to provide a secure and reliable investment avenue while establishing a new standard for staking security in Europe. The potential implications of this initiative extend far beyond Europe's borders, as it could serve as a blueprint for similar services worldwide. This move further solidifies the role of cryptocurrencies in the ever-evolving global financial landscape.
About Boerse Stuttgart Digital
Boerse Stuttgart Digital, the crypto-focused arm of the Stuttgart Stock Exchange, is set to introduce a fully insured cryptocurrency staking service in the coming year. As part of this development, Munich Re, a global reinsurance company, has crafted a dedicated insurance product aimed at reducing the risks associated with slashing—penalizing validators in a proof-of-stake blockchain for violating network rules or engaging in malicious activities that result in suspended or lost staked tokens.
Conclusion:
Boerse Stuttgart Digital's collaboration with Munich Re Group in launching a fully insured crypto staking service is a momentous occasion for the cryptocurrency industry. It represents a step towards greater security and acceptance of digital assets within the traditional financial world. As the crypto industry continues to mature and integrate with traditional financial services, initiatives like these will play a vital role in shaping the future of finance.