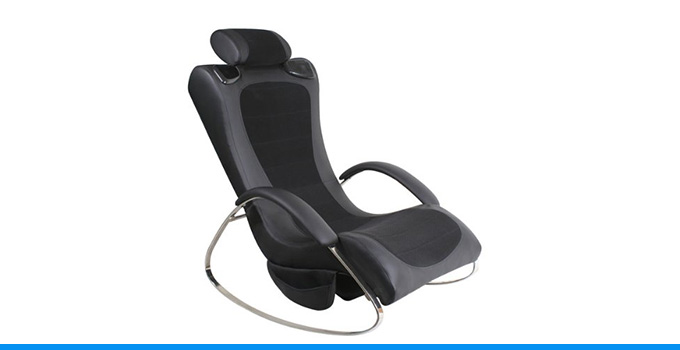 If you are a gaming enthusiast, you can attest to the fact that playing your favorite game when sitting on a couch or a raised stool can be highly uncomfortable. Some gamers have attributed their failure to win a game to the nature of the chairs they were sitting on during the game.
This means one thing – having a good gaming chair is a must for any gamer and of course, it comes with a price. There are an array of gaming chairs on the market and the reason why most people opt to avoid them and buy office chairs instead, is because of the price tag on most of them.
However, here is the good news. You can get a high-tech gaming chair without having to break your bank!
How is this possible?
This is probably the question running in your mind, especially if you checked the current price of your preferred gaming chair in your local store a few hours ago. Here is the ultimate answer!
Thanks to the internet age we are in today, getting information regarding how to find cheap gaming chairs is easy. All you need is a stable internet connection on your phone and you will get what you want!
But wait…are you tied up with your current game and you cannot find time to do research. Sit back for a few minutes and continue reading. Below are some ways you can get a cutting-edge gaming chair without draining your wallet –
Buy Everything from the Same Store
Yes, you can save hundreds of bucks on high-tech gaming chairs when you buy all your gaming accessories from the same store. Instead of buying your pair of headset, steering wheel, and gaming chair from different places because you believe you will get them at lower prices when you run around, why don't you purchase them from the same brand?
Something that you need to know going forward is that many retailers offer discounts to customers who purchase a gaming chair and other related accessories from one store. Take advantage of this now and you will thank yourself later!
Shop Online
Although a product takes longer to get to you when you purchase it online as compared to when you get it from your local store, shopping for your gaming chair online is one of the best choices you can make for your bank account.
Compared to brick-and-motor shops, online stores have lower processing and maintenance costs. Considering that the savings made by these stores are passed on to the consumers, you can rest assured that you will get any gaming chairs including a bean bag couch at a low price.
However, nothing comes easy. Don't rush to buy a gaming chair in an e-commerce store based on the belief that you will get it at a lower price. Visit third-party sites and compare the costs of your preferred gaming chair in multiple online stores. When you carry out proper research, you can save up to 80% on a state-of-the-art gaming chair.
Wait for Special Offers
Instead of rushing to buy a high-tech gaming chair because of the discomfort you are experiencing now, why don't you persevere until digital and physical stores kick-start special sales?
During such special sale events, stores can sell some products at half the price. Therefore, waiting for them is a trick that can save you thousands of bucks.
Tip: During special sales, most stores have limited stock. Therefore, make sure you go to the store early in the morning or when the sale begins.
Go for a Second-Hand
If you want a high-tech gaming chair and you are on a tight budget, you might not get lucky during special sales or on online markets. Opting for a second hand is one of the best ways to get a good gaming chair in such a scenario.
Some online platforms advertise second-hand products. Check in with several of them and connect with potential sellers that you identify. Once you get the one that you believe will suit your needs, don't rush to get it on your own. You can tag your friends along, or pay a few bucks to a gaming expert who will test the array of chairs you find and recommend the best for you.
Finally…Trade with Other Gamers!
In case you have a gaming chair, but you need a newer version, you can easily engage in a barter trade with other gamers. There are hundreds of people out there yearning to get what you have.
Post ads on social media platforms and various online markets and give a detailed description of your gaming chair, emphasize on its benefits, and quote a price. Then indicate the type of chair you want to trade in and sooner or later, you will undoubtedly get what you want without going broke.
Why should you use all your life savings to buy a high-tech gaming chair? With the above tips and tricks, you can get what you have been dreaming about at the lowest price in town. Best of luck!
Image Credit: Toptenselect.com
Comments
comments