We frequently find ourselves pursuing the newest devices with more features and capabilities in the quick-paced world of technology. But occasionally we want simplicity and a return to the fundamentals. The Fitbit Inspire 3 fills that role. You can purchase this basic fitness tracker for just $79.95 at Amazon, Best Buy, and Target right now, saving $20. Let's examine the specifics and some further intriguing discounts on the Beats Fit Pro and Peacock Premium.
Fitbit Inspire 3: Going Back to Basics
Put your fancy features away! The Fitbit Inspire 3 is all about efficiency and straightforwardness. It's a charming throwback with its vivid OLED display and comfy strap that are evocative of older Fitbit models. There are no virtual assistants or GPS built-in, but that is on purpose.
The Inspire 3 is focused on what matters most: assisting you in reaching your fitness objectives. It offers sophisticated sleep-tracking capabilities as well as stress-reduction tools to help you stay on top of your general well-being. With a battery that can last up to 10 days on a single charge, you can concentrate on your exercise goals without having to worry about running out of juice. Sometimes all you require is a basic fitness band that does the trick.
Fitbit Inspire 3 – Specification and Features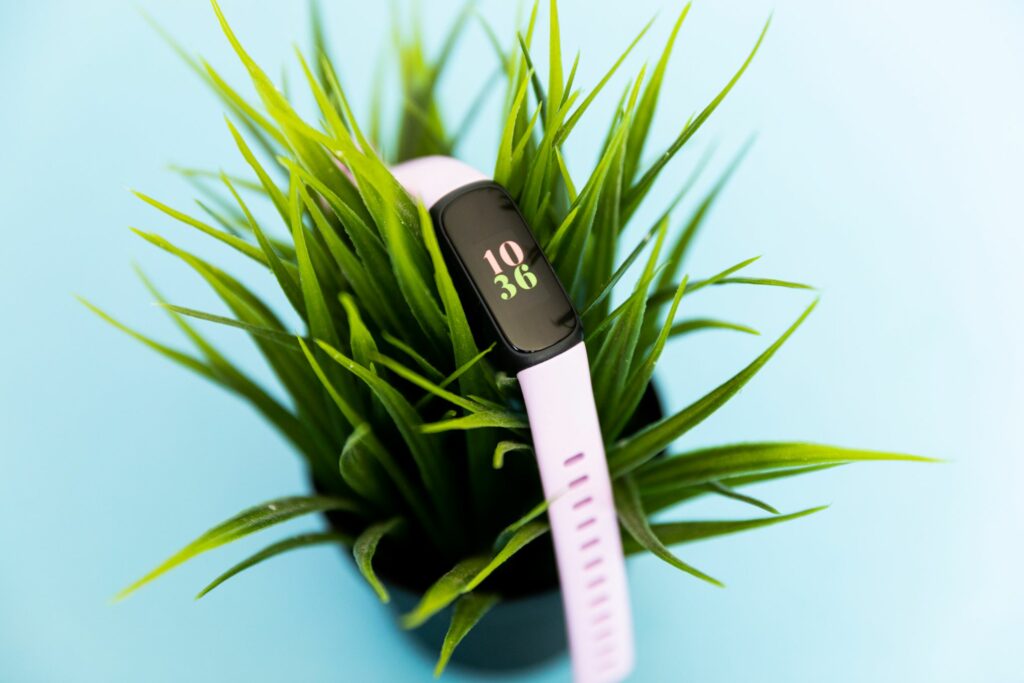 The Fitbit Inspire 3, the newest advancement in fitness monitoring, is now available. Its brothers, the Versa 4 and Sense 2, may be familiar to you if you've been following the wearable technology industry. But let's concentrate on Inspire 3, the wonderful successor to the well-liked Inspire 2.
You could see that the Inspire 3 retains the same streamlined design as its predecessor. But Fitbit has been able to further reduce its thickness, giving it a more upscale and fashionable appearance. The bright AMOLED display, which brings your fitness metrics and notifications to life with vibrant colors and clear clarity, is one of the device's main features.
That's not all, though. Fitbit is aware that occasionally you don't want your display to make you feel blind in the dark. Because of this, an ambient light sensor has been included, which automatically modifies the brightness in accordance with your surroundings. No more straining or squinting during those late-night workouts to view your numbers.
The Inspire 3's infrared sensor is another intriguing innovation. The smart band can monitor your blood oxygen levels while you sleep thanks to this outstanding function. It's like having a personal sleep scientist on your wrist, giving you insightful information about your general health.
Let's now discuss durability. The Inspire 3 was built by Fitbit to endure your busy lifestyle. You can be certain that this smart band can withstand the inevitable bumps and scratches that occur with regular wear thanks to its durable thermoplastic shell and shielding Corning Gorilla glass screen. Additionally, the switchable silicone straps provide a bit of customization while still ensuring a snug and comfortable fit.
You'll be happy to learn that the Inspire 3 is waterproof up to 5ATM, so you can wear it while taking a shower or going for a swim without worrying about water damage. No of the weather, it's the ideal ally for individuals who want to be active.
The sophisticated touch-sensitive touchscreen of the Inspire 3 makes navigation a snap. Additionally, the Fitbit app gives you the option to change your watch face so it better reflects your personality and mood if you prefer to mix up your look.
The Inspire 3 has a large number of sophisticated sensors within. It can measure your heart rate, calories burnt, sleep patterns, steps done, and even skin temperature fluctuations. It has a heart rate monitor, an accelerometer, and even an infrared sensor. It acts as a personal fitness coach, encouraging you to achieve your objectives and maintain good health.
Therefore, the Fitbit Inspire 3 has you covered whether you're a fitness fanatic, a wellness advocate, or just someone who wants to measure their everyday activities. It is a dependable and fashionable companion that will enable you to lead the healthiest and most active life possible thanks to its sleek design, cutting-edge sensors, and user-friendly interface.
Conclusion
The summer season is the ideal time to get fantastic savings on technology and entertainment. There is something for everyone, whether you're searching for a straightforward but dependable fitness tracker like the Fitbit Inspire 3, or exercise earphones with a rich sound like the Beats Fit Pro.
Enjoy the season and these savings to improve your fitness journey and take in some intriguing entertainment. You may arm yourself with the necessary resources to make the most of your summertime excursions with the help of these great offerings.