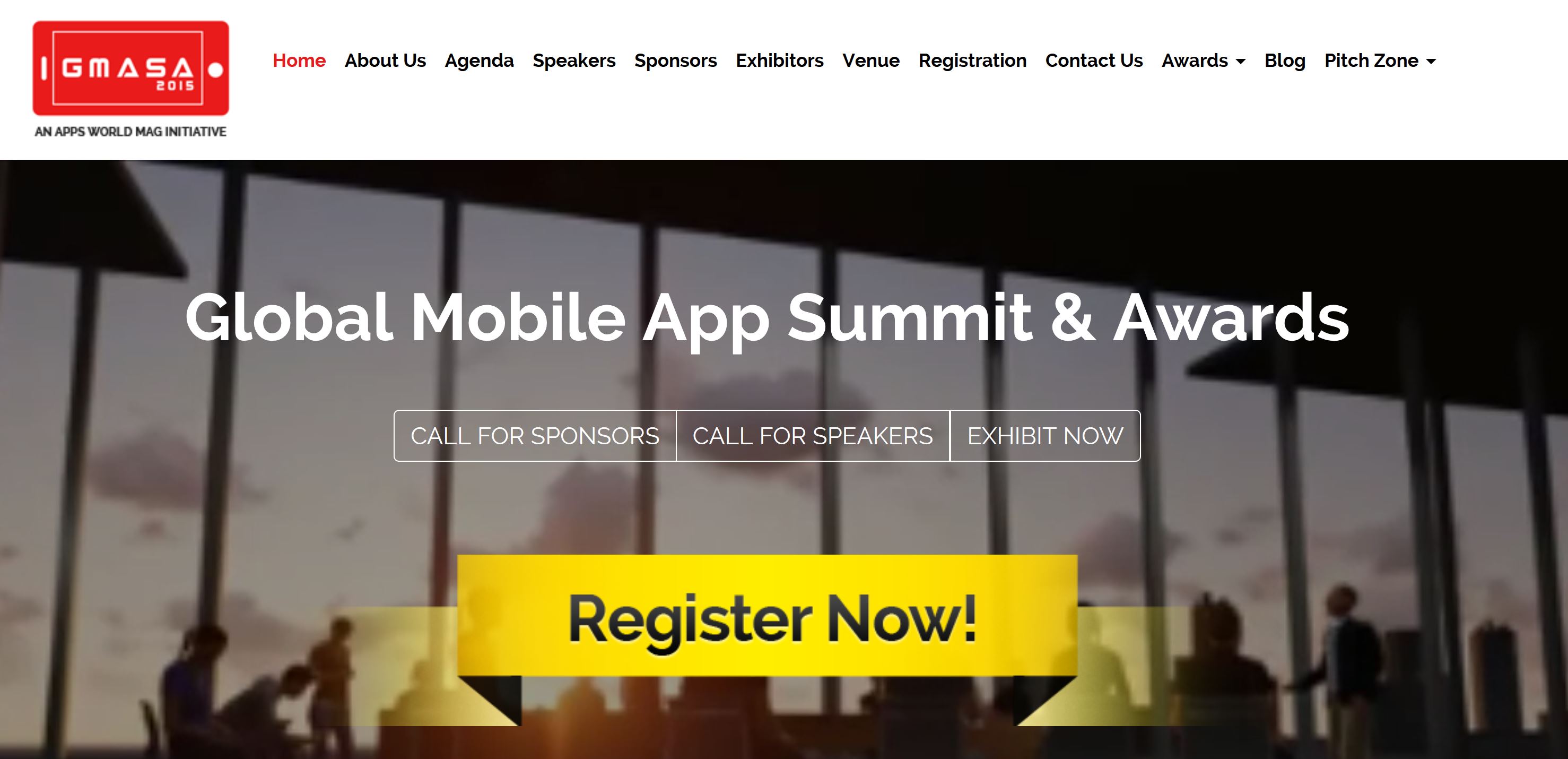 ~ Best student App award to "find my car" and "playfan" bagged the emerging social networking app award
~ Music Composer Anirudh awarded the Celebrity Social media Icon
Chennai: June 1, 2015: Among the 2500 nominations received under 19 different categories for the GMASA Awards 2015, 22 companies were awarded at the first ever Global Mobile App Summit at Chennai. The two day Summit culminated with the awards evening.
The jury comprising of Mr Murugavel Janakiraman of BharatMatrimony Group, Mr Xavier Prabhu of PRHUB, Ms Kavi Priya of Adding Smiles Pvt Ltd and Ms Laksmi Potluri of The Chennai Angels selected the winners from the shortlisted apps.
The two-day summit was a unique platform for thinkers from the mobile app industry to get together and discuss key issues and success stories. Apart from ample knowledge acquisition through expert talks, GMASA also provided student mobile app developers, an opportunity to showcase their products to larger community and angel investors.
The categories varied from entertainment, education, lifestyle, news, medical, music, games to social media apps, to name a few.
The GMASA TiE Chennai Mobile App Awards was given to Erates, an app developed by Ojas Digital Technologies P Ltd.  School Diary , the app developed by Ufony Services P Ltd bagged the GMASA Chennai Angels Mobile App Awards.
Speaking at the awards evening, Mr Prem Kumar, Executive Vice Chairman & Managing Director, HCL said "Over the years, being in technology, I have seen a phenomenal increase in the level of productivity. The ability to bring in much more younger and new generation of entrepreneurs into the eco system is encouraging and exciting. There are new emerging areas of investment in the healthcare and education domain offering a new dimension of change. With the initiative of smart cities and the like, governance is another area where technology will play a crucial role"
Speaking at the closing ceremony, Mr C R Venkatesh, Chairman GMASA said, "We were extremely delighted and honoured with the kind of response we received for this event. We are glad that we have put Chennai on the map for global technology events, and we will come back with a much more bigger event in 2016."
L Hemachandran, Co-founder and CEO Brand Avatar added, "Chennai has a wealth of technically brilliant minds and ironically the city did not have an opportunity to bring them together on a larger platform, we are glad that we filled this need."
The list of award winners under various categories are:
Company
Award Name/Category
App Name
Social
Twitter
Productivity
Enpass
Ninjaas
 GMASA Best Emerging Mobile Internet Company
JKL Technologies
Promising SDK of the year
A(P)ertain
Oppus
 Emerging Social Networking App
Playfan
Koltepatil.com
 Best Real Estate App
PARTNER CONNECT
Omittechnologies
Best Communication App
U AND ME
 Saveetha College
GMASA Best Student App Award
Find My Car
Transportation
Uber
Ojas Digital technologies P Ltd
GMASA Tie Chennai Mobile App Award
Erates
Books and Reference
Story Time for Kids
Ufony Services Private Limited
GMASA Chennai Angels Mobile App Award
School Diary
Zynga
Game
FarmVille2
Health & Fitness
Practo
Communication
Chaatz
Finance
MyCAMS
Firstglobaldata
Best Initiative in Mobile Payment
PayQwik
Celebrity Social Media Icon – 2015
Anirudh
A&P Group
GMASA Best Usage of Social Media by a Film Production Company
Sulekha
GMASA Best Business App Award
Sulekha
News and Magazine
Magzter
Shopping
FlipKart
Music & Audio
Klingelring