Goldman Sachs has made a statement on Tuesday that they expect euro zone economy to grow by 0.6% and they no longer expect recession in euro zone in 2023. According to reports, due to sudden invasion of Russia on Ukraine and their continuous war has affected the economy globally and especially food markets and energy markets were most affected.
The war has led to inflation in the economy of EU and has spiked the prices of almost everything. The EU's executive arm said increased uncertainty and prices "are expected to tip" the eurozone and most of the bloc's member states into recession in the last quarter of this year. Earlier eurozone inflation was expected to abide at 8.5% for the year 2022 and 6.1% in the year 2023.
European Union economy commissioner Paolo Gentiloni also stated that "the impact of soaring energy prices, rampant inflation, are now taking their toll."
Goldman's recent views on Eu's recession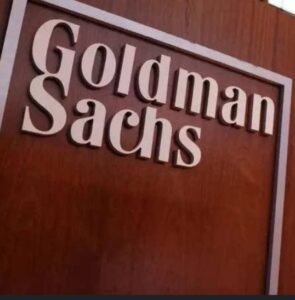 Goldman has recently stated that they expect the euro zone economy to grow by 0.6% this year, all thanks to fall in natural gas prices and opening of China's border. Prices of natural gas have now steepened in EU as the region has its own natural gas market without Russian gas.
However, Goldman Sachs still maintain their view on weak growth of EU this winter due to energy crisis but at least they expect that recession for the region will not occur. however, this is not enough for decline of inflation in the region. Although Prices of Natural gas has fallen sharply but there is still concern for energy prices in EU as they are still costly enough for the industries to consume it in large quantity and it may also not immediately relief consumers facing high prices of natural gas as consumers buy natural gas in advance and it may take months to benefit consumers as well.
According to reports, euro zone inflation is expected to be around 3.25% at the end of 2023 compared with 4.50% forecast earlier, an economist said. energy prices have remained the main reason for the inflation in EU.
Impact of inflation on people
As the cause of inflation in EU is high energy prices and food prices,and these both markets are extensively utilized by the consumers. Food and energy are both basic source of living and the rising inflation due to these two markets has extremely affected people.
It has widened the gap between rich and poor and also socially divided them. Inflation has hit middle-poor class people horribly and has increases their daily expenditure as well. People from middle- poor families are worst hit by the inflation and it has also resulted in rising unemployment because various companies have laid off no. of employees due to uncertain economic conditions.