In an effort to reduce costs, Goodyear Tire and Rubber Company announced that it will eliminate 500 jobs, or approximately 5% of its entire staff, as reported by the Wall Street Journal.
In a statement posted on Friday, the firm also stated that the high inflationary environment had impacted demand, causing fourth-quarter performance to fall short of estimates.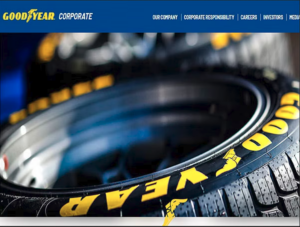 Chief Executive Richard Kramer claimed in a declaration that revenues were "given a significantly weaker industry backdrop, particularly in Europe," that they were underwhelming. On February 8, the firm is scheduled to announce its fourth-quarter results. Its stocks dropped by more than 3.5 per cent in afternoon trading.
The need for replacement tyres dropped 11 per cent worldwide during the quarter, according to Goodyear's Europe, Middle East, and Asia department. It is predicted that lower sales, increased inflation, and "significant increases in energy costs" will cause the EMEA (Europe, Middle East, and Africa) business to have an operating loss of USD 80 million in the fourth quarter.
"While our businesses have performed at a high level through the volatility of the past several years, the uncertain near-term macroeconomic outlook and continuing impacts of inflation make these difficult actions necessary to position our business for future success," Kramer said.
About Goodyear:
The Goodyear Tire & Rubber Company is an American global tyre manufacturing company with headquarters in Akron, Ohio, and was formed in 1898 by Frank Seiberling. Tyres by Goodyear are made for a wide range of vehicles, such as cars, light trucks, SUVs, farm machinery, heavy earthmoving equipment, race cars, and aeroplanes.
Having resumed manufacturing after a hiatus between 1976 and 2015, it also produces bicycle tyres. Alongside Bridgestone (Japan), Michelin (France), Continental (Germany), and MRF, Goodyear is among the top five tyre producers as of 2017. (India).
The business was established in memory of American Charles Goodyear (1800–1860), who created vulcanised rubber. Since they were simple to remove and needed little care, the original Goodyear tyres gained popularity.
Its subsidiaries include Dunlop Typres, Cooper Tire & Rubber and many more. The present CEO is Richard J. Kramer who served in the role from 13 April 2010. Its total employees are 72,000 personnel as of 2021.