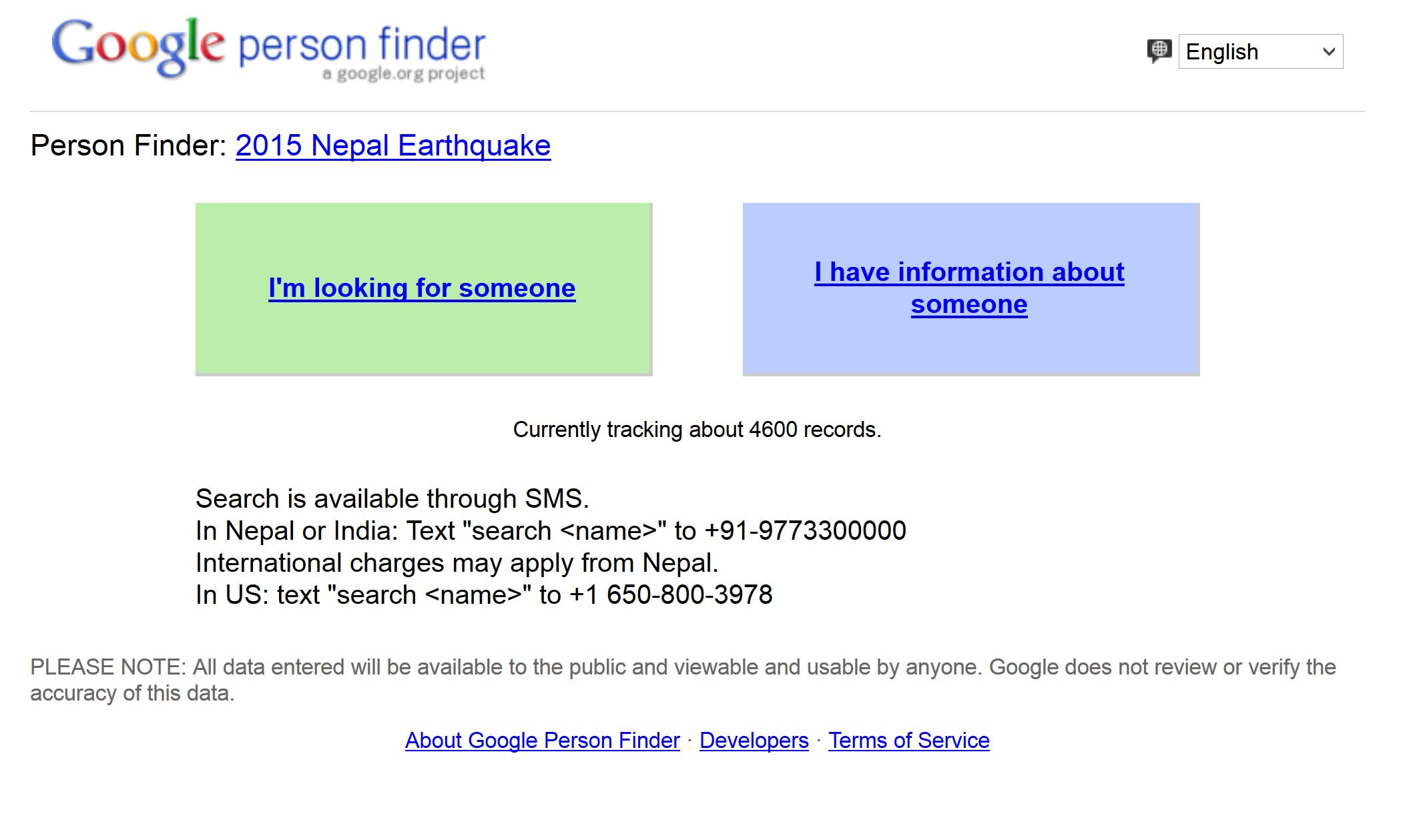 Washington, April 26 : Google has opened up its Person Finder tool in the wake of the 7.9 magnitude earthquake that hit Kathmandu in Nepal yesterday.
According to the Verge, the tool is a simple crowd-sourced missing persons' database.
Google first launched the application in 2010, following the devastating earthquake in Haiti.
Person Finder gathers information from emergency responders and individual users who can enter information for a missing person or someone who has been found.
The application has collected over 1,300 records and the number continues to grow throughout the day