Google Bard's arrival in India marks a significant development in the AI chatbot landscape. As a direct competitor to OpenAI's ChatGPT, Bard offers users in India a new and potentially compelling conversational AI experience. To access Google Bard in India, interested users can visit the official website at bard.google.com. Upon accessing the website, users will be informed that the chatbot is still being tested. However, they will be given the option to "try Bard." By clicking on this button, users will then need to agree to the Privacy permissions in order to gain access to Bard.
Initially, Google Bard was only available in the United Kingdom and the United States. Users in India were unable to join the waitlist to use Bard during that period. However, with the recent introduction of Bard in India, users can now enjoy its capabilities.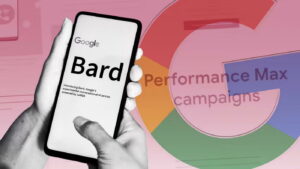 One of the major distinguishing factors between Google Bard and ChatGPT lies in their data and training. While ChatGPT has been trained on data only up until September 2021, Google Bard will remain updated with the latest developments. This ensures that Bard can leverage the most recent information and provide users with up-to-date responses. Additionally, Bard has the ability to cite resources when it extracts substantial chunks of data from a single web page. This feature enhances the chatbot's credibility and allows users to verify the information provided.
Another notable feature of Google Bard is its provision of multiple drafts for a single query. Users can explore different drafts before finalizing their preferred response. In contrast, ChatGPT follows a more natural approach by typing out the answer in a conversational manner. Both approaches have their own advantages, and as both Google Bard and ChatGPT continue to evolve, it is expected that they will further enhance their respective strengths and niche offerings.
The introduction of Google Bard in India opens up new possibilities for AI-driven conversational experiences. With its advanced capabilities, regular updates, and the ability to provide multiple drafts, Bard aims to compete with ChatGPT in delivering high-quality and dynamic conversations. Users in India can now enjoy the benefits of this AI chatbot and witness how it compares to its competitors in the ever-expanding field of conversational AI.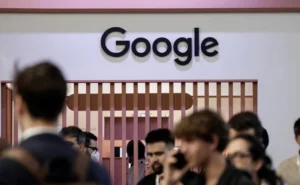 Google Bard stands out with its ability to cite resources. When Bard extracts substantial amounts of information from a single web page, it can provide citations to validate the sources of its responses. This feature enhances the transparency and credibility of the information presented by the chatbot. Users can be confident in the accuracy of the information provided and can delve deeper into the cited sources for further exploration.
Another distinctive feature of Google Bard is its offering of multiple drafts for a single query. This feature allows users to explore different versions of the response before settling on the one that best meets their needs. By presenting multiple drafts, Bard empowers users to have greater control and input in shaping the conversation. This flexibility can be particularly useful in scenarios where users are seeking specific information or require tailored responses.
In contrast, ChatGPT follows a more natural and conversational approach. It generates responses in a progressive manner, typing out the answer as if engaging in a real-time conversation. This approach can create a more interactive and human-like conversational experience. However, it may not provide the same level of precision and control over the response as offered by Google Bard's multiple draft feature.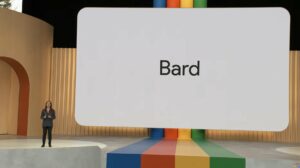 As the competition between Google Bard and ChatGPT intensifies, it is expected that both platforms will continue to refine their strengths and address their respective limitations. OpenAI's ChatGPT has already garnered a significant user base and demonstrated its capabilities in various domains. With Google Bard's entry into the Indian market, users now have access to an alternative AI chatbot that brings its own unique set of features and advantages.
The introduction of Google Bard in India also highlights the increasing interest and investment in AI technologies within the country. India has been witnessing rapid advancements in the field of artificial intelligence, with various industries and sectors embracing AI-driven solutions. The availability of Google Bard provides Indian users with an additional tool to leverage AI technology for various purposes, such as obtaining information, seeking assistance, or engaging in interactive conversations.