Ever since the world revived from the global Covid 19 pandemic, we have witnessed numerous companies and startups downsize their workforces and lay off thousands of employees. The tech sector has been among those who have been severely affected by the brunt of the blow – last year, 965 tech companies slacked off more than 150,000 employees across the globe. And now, it seems that employees are no longer able to bear the layoffs.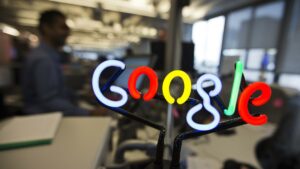 Google, which survived the majority of the economic plunge only to give in last month, when it witnessed a portion of its employees stage a walkout in protest to the proposed layoffs in a demonstration of solidarity towards the employees laid off by the company in offices across the world. As per the media reports, 250 employees from the Alphabet subsidiary staged a walkout in Zurich on Wednesday. The reason for doing so is a simple one – in protest of the tech behemoth's decision to minimise it's global workforce by about 6%.
Around 250 employees of Google's Switzerland office walked out to protest the company's decision to snip off its workforce by 6 percent leading to thousands of layoffs.
According to a report by Bloomberg, the workers got up from their desks before lunchtime and assembled with placards outside one of two Google offices in the Swiss city. The employees were supported by their trade union Syndicom.