Google is launching a tectonic innovation at a time when technology's promise seems limitless. Be prepared as Google gets ready to launch an exceptional earthquake alert service that will use the widely used Android cellphones. The National Disaster Management Authority (NDMA) and the National Seismology Centre (NSC) are partners in this ground-breaking system, which is designed to not only detect earthquakes but also anticipate their intensity.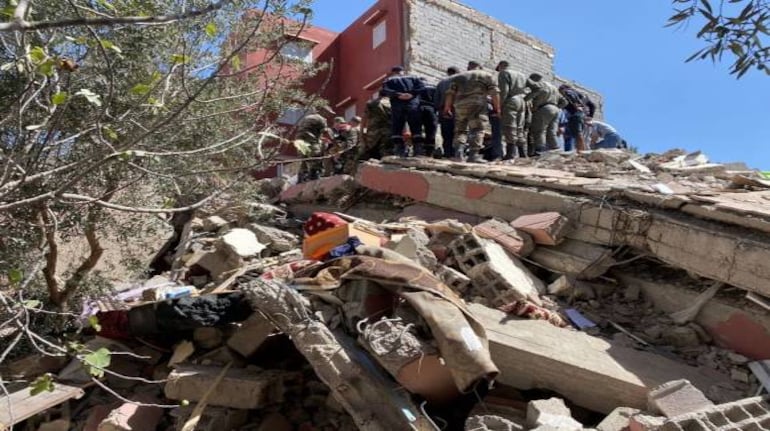 Credits: Money Control
The Android Earthquake Alerts System: A Technological Marvel
The brilliantly created Android Earthquake Alerts System by Google has the potential to revolutionize seismic safety. In India, this digital angel of protection would be made accessible to Android users with operating systems as old as version 5. Google is now concentrating its unrelenting pursuit of technological excellence on protecting lives during natural disasters.
How It Rocks Your World
So, how does this technical magic function in practice? Imagine the tiny accelerometers in your Android smartphone suddenly coming to life and turning it into a seismometer the size of a pocket. When your phone is plugged in and charging, it is not simply using power; it is also vigilantly monitoring the smallest motions of the planet. Google's server jumps into action when many cellphones in a region sense earthquake-like tremors at once. It analyzes the data, determining the location of the earthquake's epicenter and calculating its magnitude. Then it mobilizes surrounding devices, acting as a digital Paul Revere, sending out prompt alerts.
A Precious Time Advantage
This system's agility makes it unique. Time, or more specifically beating time, is everything. Internet traffic moves at a far faster rate than earthquake shocks, which move through the earth at a much slower pace. Because of this, these signals frequently reach smartphones before the ground underneath you begins to move. Lives can be saved, property can be protected, and panic can be avoided in those crucial seconds.
Collaborating for a Safer Tomorrow
In addition to being more than just a friendly handshake, Google's cooperation with the NDMA and the NSC is a strong declaration of commitment to India's catastrophe resilience. The real-time flood and cyclone safety information that Google previously provided alongside NDMA through Google Search and Maps is only the first stage. The next step in this relationship is the Android Earthquake Alerts System, which reaffirms Google's commitment to enhancing India's disaster management skills.
A Global Success Story
The Android Earthquake Alerts System has already earned its stripes on the global stage, transforming the landscape of early warning systems. With India on its radar, Google extends its reach, deploying its vast user base and technological prowess to create a safer, more resilient society.
Unveiling the Key Players
Behind this seismic transformation are the following key players:
Google: The tech giant extraordinaire, Google's role in this revolution cannot be overstated. Their mastery over data processing, smartphone technology, and global outreach makes them the cornerstone of this endeavor.
National Disaster Management Authority (NDMA): NDMA's partnership with Google underscores the Indian government's commitment to harnessing technology to augment disaster preparedness and response. Their profound expertise in disaster management policies and practices is the bedrock upon which this partnership is built.
National Seismology Centre (NSC): NSC, a stalwart scientific institution, brings a treasure trove of seismological knowledge and earthquake monitoring acumen to the table. Their contribution is pivotal in ensuring the accuracy and reliability of the Android Earthquake Alerts System.
Conclusion
More than just a technological advance, Google's introduction of the Android Earthquake Alerts System in India is a step towards saving lives. This effort has the potential to rewrite the history of earthquake preparedness by leveraging the power of Android smartphones. In order to address enormous societal concerns, public-private cooperation is crucial, as demonstrated by the partnership with NDMA and NSC. As the system spreads throughout India, it serves as evidence of technology's contribution to making the world a safer place for everyone. Be prepared to be astounded when the next earthquake causes your smartphone to act as a lifeline.