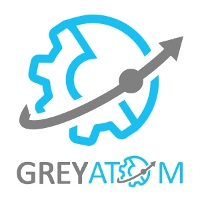 25 January 2018, India:
Edtech startup GreyAtom has raised $1 million in a funding round. The funding round was led by Pravega Ventures. The startup will use the fresh capital in developing its innovative AI-based learning solution Commit.Live
Commit.Live is  a homegrown cloud-based learning platform that ensures learning stays practice centred, personally meaningful, and social at the same time. It empowers a student with deep qualitative insight into the learning progress with metrics like code efficiency and adherence to industry standards.
Mithul Thakkar, Co-founder of GreyAtom said, "Modern employers are interested whether a prospective hire will be able to solve real-world problems. As a result, learning outcomes become more critical when teaching engineering disciplines. A mix of online-offline blended approach is the way forward. Commit.Live helps students solve real-world problems based on real data provided by industry partners. Not just a single faculty, but the whole ecosystem is harvested fot the benefit of aspirants."
Mithul further added, "We will be pumping in funds in two areas – technology and ecosystem. With Commit.Live, we are building an AI-enabled learning platform which will provide deep qualitative insight into a learner's journey."
Rohit Jain, partner at Pravega Ventures said, "Commit.Live brings a fresh perspective to education by enabling a compelling learning experience. Commit.Live balances the adherence of traditional training and mixing best of modern academia. The team at GreyAtom is experienced and fanatic about driving learning outcomes for students and organisations looking to enhance employees' skills."
GreyAtom was launched by Shweta Doshi, Mitul Thakkar and Mayuresh Shilotri in 2017. It is a boot-camp style immersive learning program that helps aspirants learn Data Science, Machine Learning and Artificial Intelligence. The company has on-boarded 35 firms as industry partners, empanelled 41 certified instructors and enrolled over 450 students under various programmes.
(Image – GlassDoor)
Comments
comments