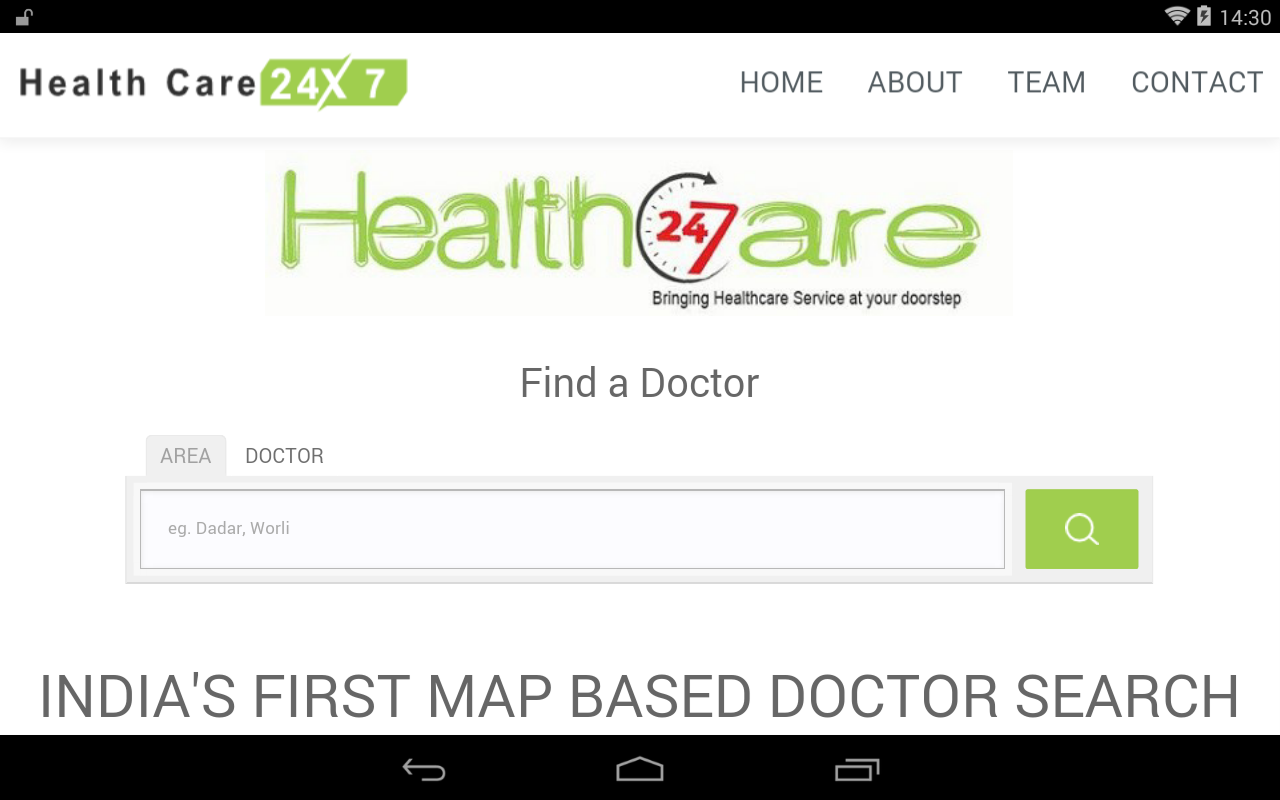 Finding a good doctor close to your home is one of the basic necessities of life ! For the young Indians moving from one city to another in search of better career prospects, finding a reliable doctor and knowing how to reach that doctor in case of emergencies can be extremely helpful. Within the metro cities, where a large number of individuals are using smart phones and where the lifestyles are evolving to become more and more "user friendly", HealthCare24by7 solution of a map based doctor search has come at the right time.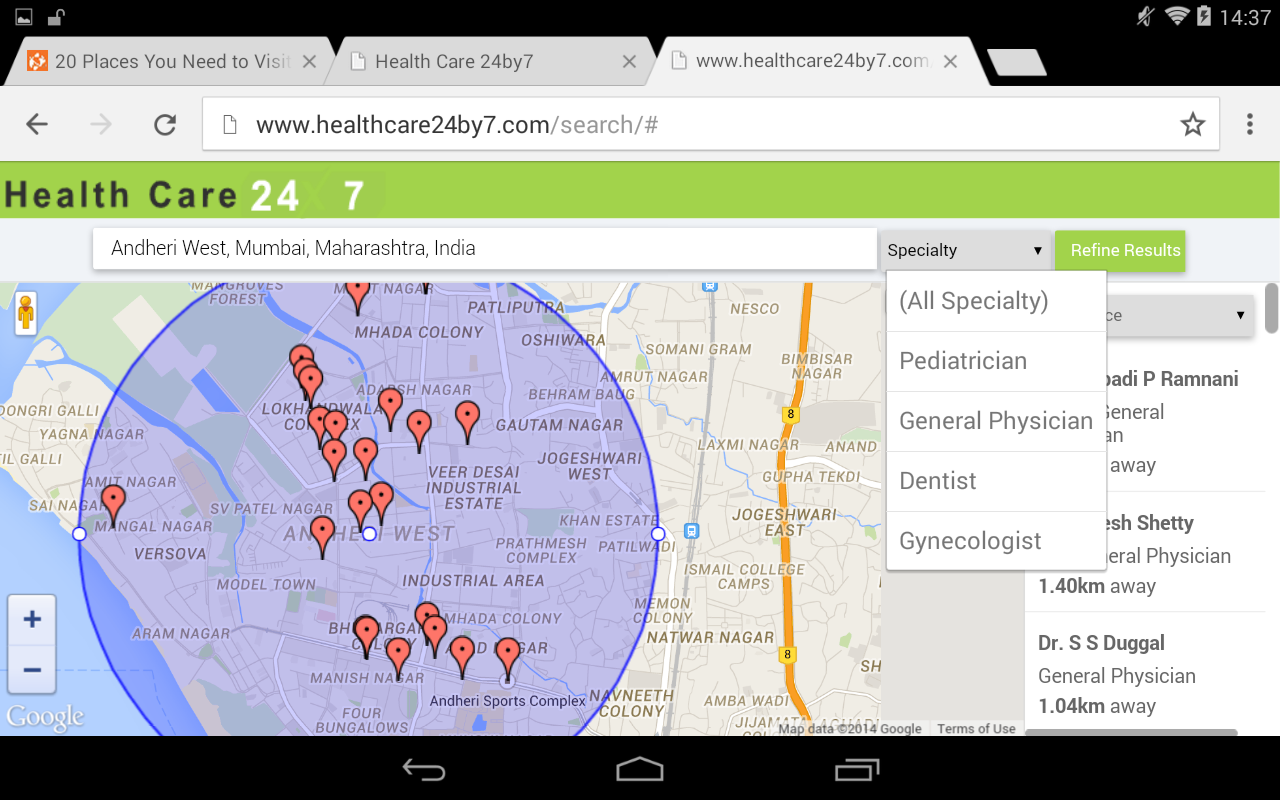 [box type="shadow" ]HealthCare24by7 is India's first MAP based doctor search engine. The search engine is available on website as well as a phone app. The search engine allows you to look for a doctor based on Location and the Doctor's Specialty. If you already have a particular doctor in mind, you can search for the doctor's location on the map using a Name Search.[/box]
The company was founded in October 2014 by 5 IIT Bombay graduates, trying to increase accessibility in healthcare sector. The app is currently present in 7 cities namely Mumbai, Delhi, Kolkata, Pune, Bangalore, Hyderabad, Chennai and has 4275 doctors listed till now.
The idea for Healthcare24by7 was conceived by Kapil Wanaskar while he was still in college. He was later joined by his college mates Anurag Meena and Rahul Beniwal. All three are IIT Bombay Engineers.The team started working on this project on a full time basis after they finished college in mid 2014 and the product was officially launched in October 2014. Healthcare24by7 is a team of 6 people today with two more members of IIT Bombay and 1  Hospital administrator from Manipal Hospital.
The company plans to keep on working in the area of making healthcare easily accessible to their users and deliver applications  with best customer experience.
The company also plans on expanding into more cities and include more products in their basket. The company is currently looking for funding for the same.
Comments
comments