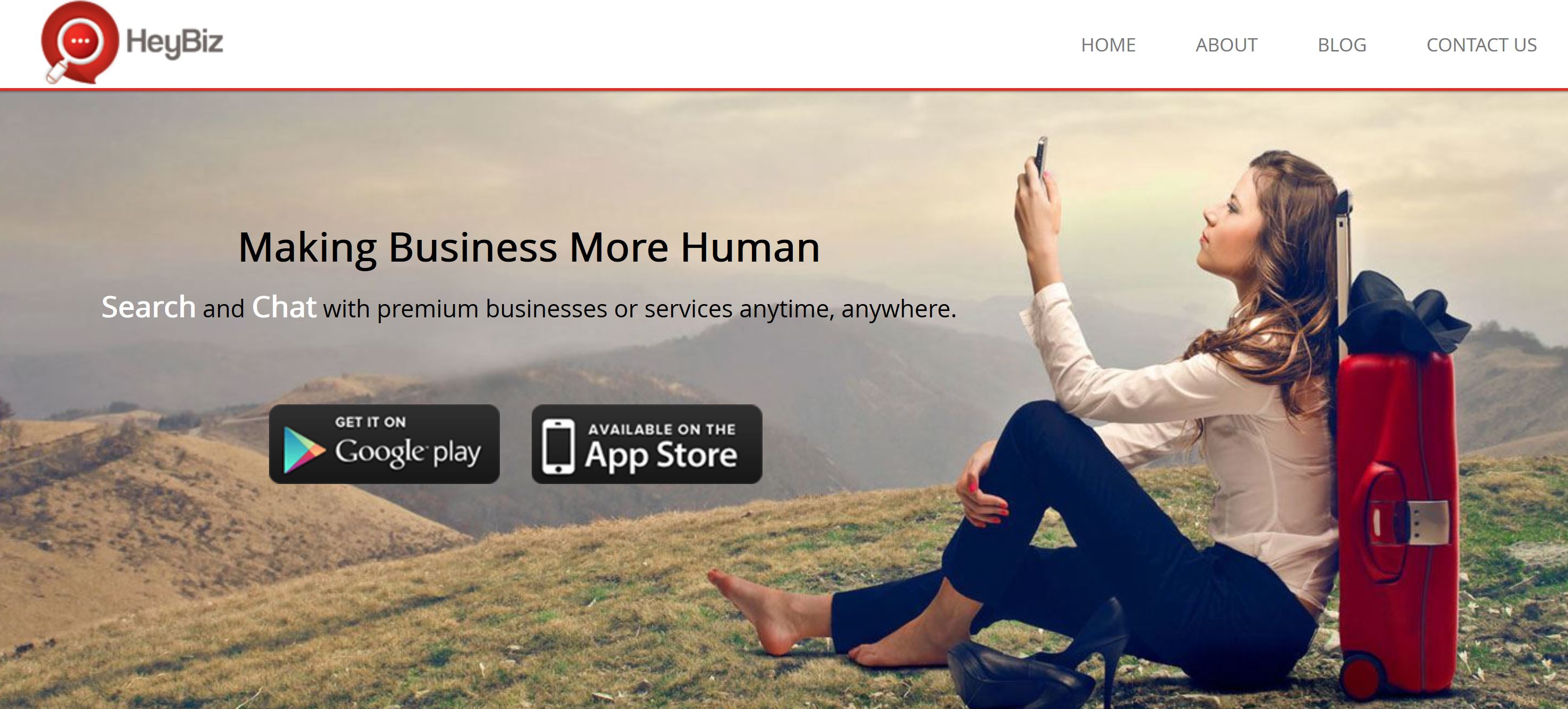 For those of us who are not aware of the main idea behind the Digital India programme, it is a flagship programme of the Government of India with a vision to transform India into a digitally empowered society and knowledge economy. In order to transform the entire ecosystem of public services through the use of information technology, the Government of India has launched the Digital India programme with the vision to transform India into a digitally empowered society and knowledge economy. Even Google CEO Sundar Pichai had said that Digital India focuses on connecting the 1.2 billion people in India. It has received tremendous support in India and in Silicon Valley.
So, anybody wondering why all of a sudden there's a gist about Digital India? Though Digital India focuses mainly on e-Governance, the Digital India dream has inspired HeyBiz founder Mr. Bhartesh Chhibbar to bring 100mn offline local business to online. In today's busy life, customer want their jobs to be done as quickly as possible with quality and through their mobile phones. This is possible only when we bring local services and business on simple and well organized platform.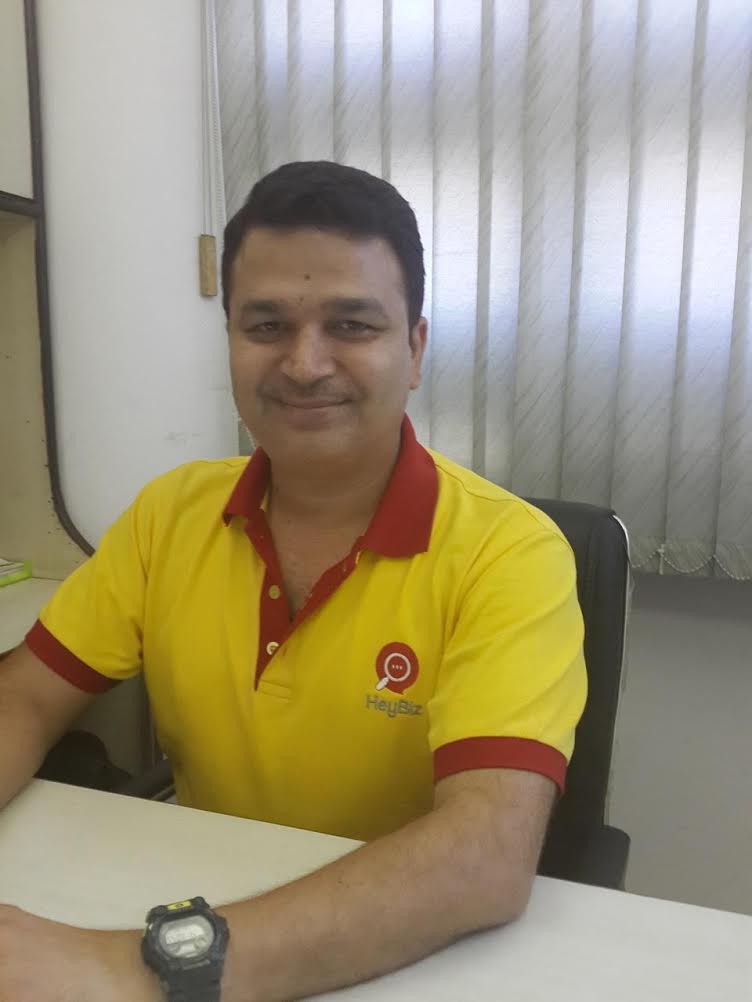 Bhartesh Chhibbar, the founder of HeyBiz is a proficient entrepreneur having rich experience in developing and enhancing technology to make it viable. Earlier he was the Co-Founder and Head of Engineering, RockeTalk, where he had been instrumental in developing the RockeTalk technology from the concept stage to the current platform. Before joining RockeTalk, Bhartesh was a Technical Leader at Cisco Systems, San Jose, USA for six years where he worked on voice over IP technology. Being a tech savvy and his urge for outreach of technology to Small and Medium Businesses.
HeyBiz Features
HeyBiz is open and flexible platform for businesses. They allow businesses to manage their profile, send push to their followers and bargain as per their discussion with customers. Users can easily searches good and convenient services near to their location. In coming months they are launching payment integration to allow businesses to sell product or service to customers. It will come with customer purchase protection agreement. HeyBiz provides the simple platform to get connected with potential local customer's in real time. With Hyperlocal market as the target market, they currently see good competition from lookup, Help Chat and HapTik.
HeyBiz is an absolutely free and engaging mobile application for users and businesses on Android and IOS platforms. User can connect, follow, chat and get query answered from nearby businesses or services. On the other hand, business owners have powerful tool to create and maintain mini business profile on their Smartphone. They can update users with latest upcoming sales, promotions or new service launch in just a few clicks. It is an innovative way to do Sales-Marketing-Support (SMS) of business on Smartphone anytime and anywhere. Our USP is L (Local) commerce. They are working towards Local Commerce and bring small business as easy to use a platform to sell services or product.
Biz Challenges
In their business (which is managing their user's business) they encounter a variety of challenges and they ensure that at the end of the day those issues are resolved. One of the most critical challenges for them is validating the businesses. During the validation process, documents like PAN, TAN or registration certificate for businesses are genereally required, which users are reluctant to share. Many of the users provide services but they don't have any identity proof. They are currently working on it and making sure that each business that comes, is reliable and provides quality service.
HeyBiz Journey
Launched in January 2015, they are a team of 16 and are planning to reach 50 by the end of this year. They've had an exciting jouney with lots of learning while solving problems for both their business and the businesses of their users.
They are focusing on building platform which can support sales, marketing and support for small business with minimum cost. For higher brands or business who already have mobile app, they are launching HeyBiz Mobile SDK which they can integrate in their app to convert simple app to messaging app. On revenue, we are integrating payment gateways and wallets for our user to pay easily to our businesses with escrow account. They are launching revenue share on the confirmed lead to their businesses at very nominal cost.
They have crossed 43K+ user registrations in the month of August and are aiming towards more through organic growth. They also have started discussions with couple of investors and things are in pipeline. They have 6000+ businesses registered with them and are focused on partnering with more businesses