Bitcoin spreading its roots more deeply in the global market.
Bitcoin is the largest capitalized cryptocurrency across the globe, which has definitely made inroads in the minds of the investors scattered across the borders of various countries. When the market crash occurred, Bitcoin went on to lose around 70% of its value and made a huge dent in the minds of the investors. Even when the market value of the cryptocurrency plummeted as it did, the cryptocurrency remained the highest capitalized cryptocurrency. Owning to such high values many economies around the world are not just fascinated by Bitcoin's potential, but have gone ahead by announcing interesting projects involving bitcoin, showing their faith in the cryptocurrency.
El Salvador, a tiny country in the central part of America, was among the first few countries that went on to make Bitcoin as their official legal tender of the economy. The country also went on to launch a project called "Bitcoin City" under the leadership of Nayib Bukele.
In similarity, Honduran tourist enclave of Santa Lucia went on to make an announcement about "Bitcoin Valley" through which, the country has potentially entered into the trend of digital currency.
Bitcoin Valley!
A bitcoin valley has emerged in a small town called Honduras, making headlines across the world. Reportedly, in the valley, the buying of any kind commodity will be allowed using cryptocurrency. The primary goal of the nation is to embrace cryptocurrencies and the establishment of the Bitcoin Valley is to boost tourism there. Since, there is a lot of crazes for cryptocurrencies among the millennials and GenZ, the adoption of these assets certainly gives the country a big chance to attract more tourism.
The Blockchain Honduras organization and the cryptocurrency exchange Coincaex, the town of Saint Lucia and many others worked together to launch the concept of bitcoin valley.
The risks that are attached with cryptocurrency.
In a real world, any kind of asset we acquire has the potential to rise its value and also has the potential to drop. These are the general advantages and the disadvantages of owning an asset. Similarly, cryptocurrency is mainly a digital asset owned by the holder. So, it is evident that, when a cryptocur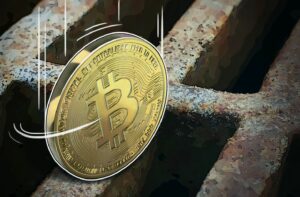 rency holder has a holding of cryptocurrency, there is a risk of the price of that currency being reduced. The same is the case with the adoption of cryptocurrencies in various industries or the launch of new programs that revolve around cryptocurrency.
The other risk of owning a digital asset which is unique to this industry is the online fraud and scams that happen. As the opportunities are increasing for the market to grow, the scamsters and fraudsters are also increasing causing a big safety risk for the holdings of the investors.
Share this article with your family and friends and let me know about your opinion of the creation of bitcoin valley in the comment section!