Following a tweet by billionaire entrepreneur Elon Musk in December 2021, the crypto market saw a 20% increase in the DOGE/BTC pair. The Dogecoin price has risen from $0.004 to $0.71 in just five months, making it one of the best performing digital currencies in 2021.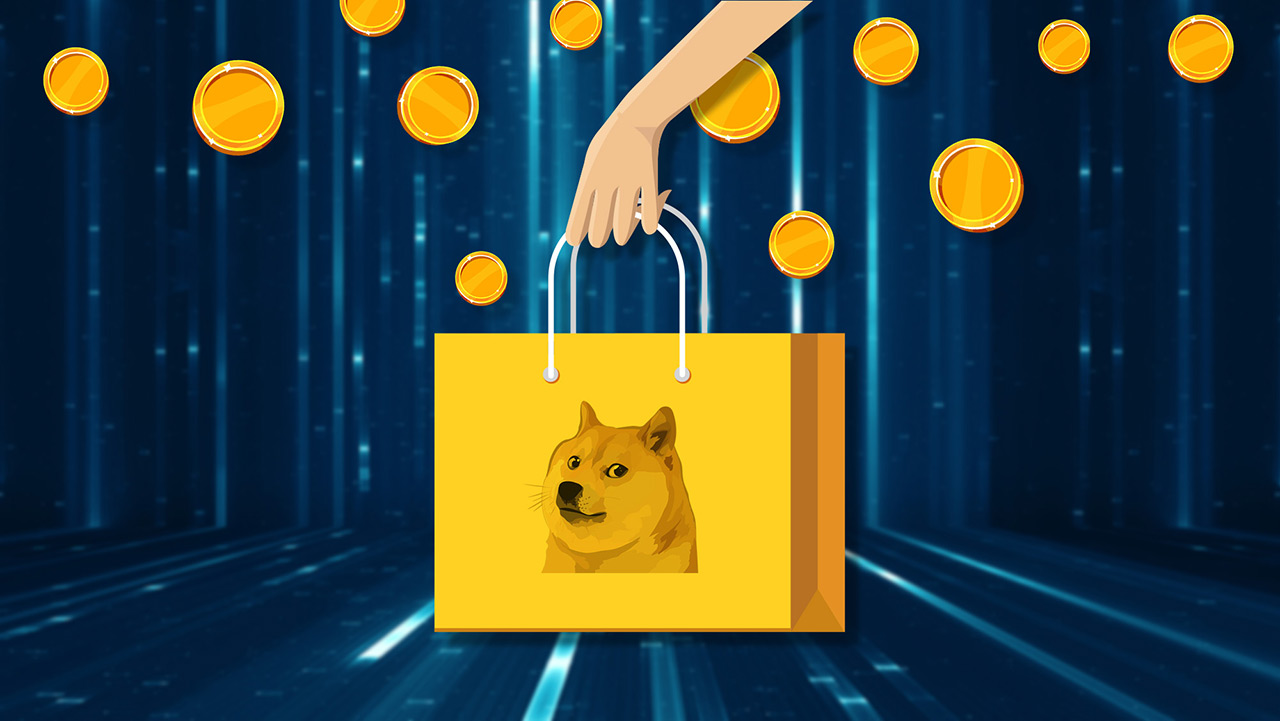 That's a whopping 17,000 percent increase. It has piqued the interest of many traders in this cryptocurrency. Of course, we can't deny the impact figures like Elon Musk have on the coin. Elon Musk confirmed on Twitter in January 2022 that Tesla will accept DOGE as payment for merchandise, causing the meme coin's value to rise.
Our guide will teach you more about DOGE and how to buy Dogecoin with a credit card at the lowest fees possible. We will assist you in determining the best exchange rates for your DOGE purchase. Simply follow our recommendations if you want to buy Dogecoin without paying a commission.
The cryptocurrency exchanges listed below are the best places to buy Dogecoin with a credit card in 2022:
eToro
How to Purchase Dogecoin on eToro Using a Credit Card
Sign up for a free eToro account.
Upload and verify IDs
Make a deposit into your account: Select credit card as your payment method.
Purchase Dogecoin
eToro is a highly regulated trading platform that requires a KYC process. You must submit a copy of your ID, which can be either your passport or your driver's licence. For address verification, you will also need to submit a utility bill or bank statement.
You can also trade on the go by downloading the eToro mobile app. Many users prefer the app to the desktop version, even though both have the same features. The mobile app is available for both Android and iOS devices.
eToro is the best platform for buying Dogecoin with a credit card because its strict regulation ensures your transactions are safe. It has over 13 million active users, and many traders prefer it because of its social trading platform and copy trading features.
These distinguish the broker from others in the industry and allow investors to have comprehensive trading experiences. On eToro, you can buy Dogecoin with a credit card and trade cryptos against fiat currencies. On the platform, you can choose from a diverse range of assets such as global stock exchanges and ETFs. It has a $25 minimum investment.
COINBASE
Coinbase is the most popular cryptocurrency exchange in North America, and it is even listed on the NASDAQ. Users can instantly purchase Dogecoin on the platform by using a credit card. Depending on the asset and currency type, trading and transaction fees range from 0.5 to 4.5 percent.
This broker has an easy-to-use interface that is also suitable for inexperienced cryptocurrency investors. The platform's minimum account balance is only $2. It is well-known for providing maximum security to users and their funds, as well as hosting a wide range of currency pairs. It also offers a variety of deposit options, including credit cards.
BINANCE
Binance is another option for buying Dogecoin with a credit card and a well-known exchange for large trading volumes. It has low trading fees of only 0.1 percent for both maker and taker. The Binance platform allows both new and experienced traders to purchase Dogecoin using a variety of payment methods, including a credit card. Binance processes over $60 billion in cryptocurrency transactions per day.
It has over 150 crypto assets on its platform and more listings and features than other popular crypto exchanges. It makes margin and futures trading easier. Earning crypto assets through the Binance Earn programme is possible, as is earning crypto assets by staking crypto funds in future projects of the Binance Launchpool platform.