Figure out how to earn reliable annual income off crypto with CoinDepo's Compound Interest Accounts using Bitcoin Cash and a fixed deposit system.
Bitcoin Cash (BCH) is a 2017-launched blockchain and cryptocurrency made as a solution to meet the increasing scalability of the original Bitcoin. The currency's main advantage is a large block size. This feature allows for more transactions within one block, shorter waiting times for their confirmations, and lower confirmation fees.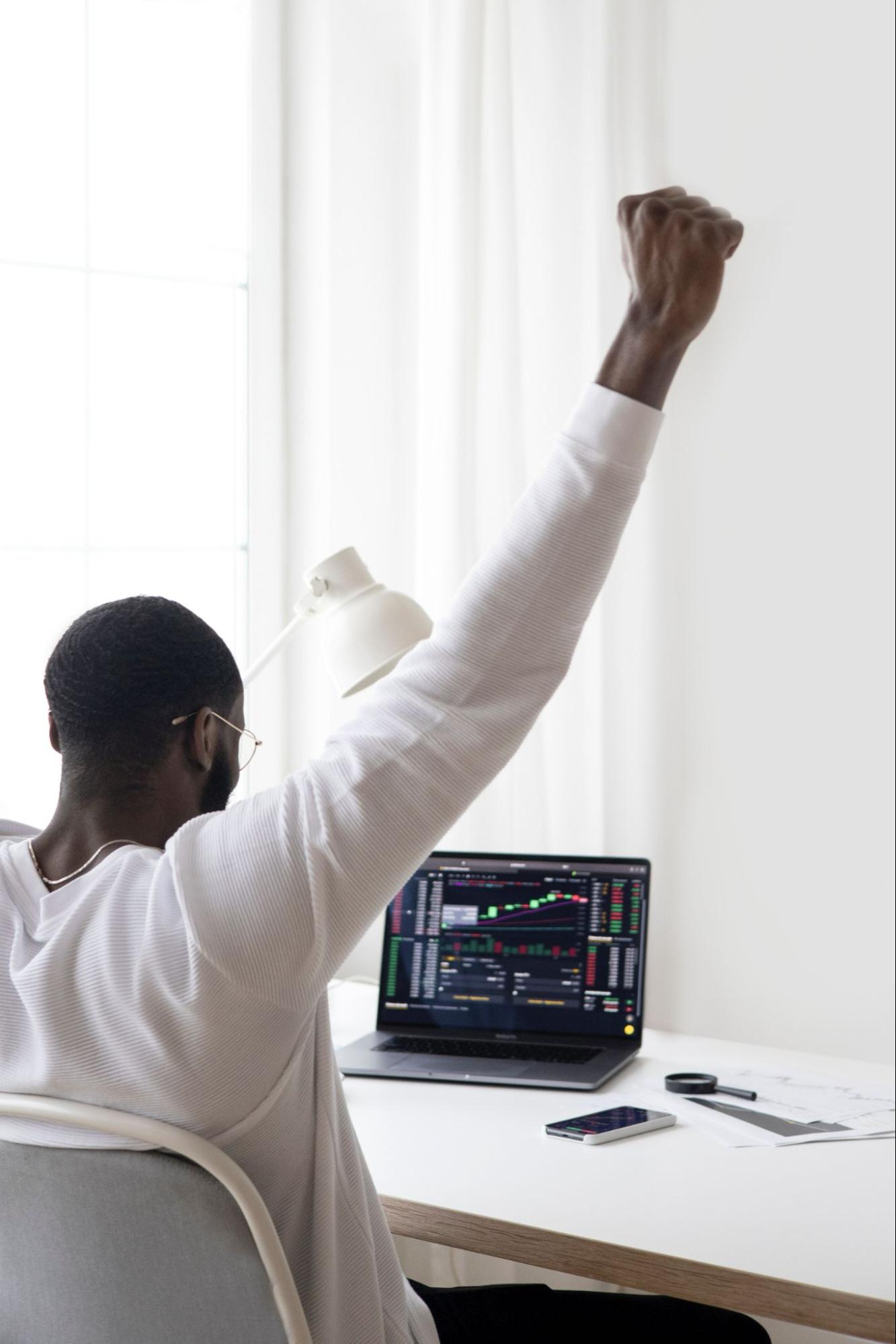 Some users consider BCH more suitable for the original vision of Bitcoin creator Satoshi Nakamoto, who just wanted to make a fast and cost-effective coin. Nevertheless, BCH is a popular choice for users who want to earn crypto online on cryptocurrency exchange platforms using low-cost currencies. It's used as one of the units in exchange pairs in trading and for everyday purchases in online stores and marketplaces that accept payment in cryptocurrencies. 
One of the uses of BCH is investment. You can deposit it into a Compound Interest Account from CoinDepo to get interest on your holdings. This article is going to take a look at this high-tech financial product and what Bitcoin Cash is in technical terms and its general functionality.
Bitcoin Cash (BCH) Explained
Bitcoin Cash is a decentralized currency that doesn't rely on particular financial assets or collateral installments from blockchain users to maintain its value. Unlike stablecoins like DAI, USDT, and USDC, this coin may suddenly rise or fall in value against other currencies, such as the U.S. dollar. However, the probability of fluctuations in the value of this asset is lower because of its blockchain's technical characteristics and prevalence.
The currency has a lot in common with the original Bitcoin. For example, it offers the same supply cap of 21 million coins. It means that only 21 million BCH coins can be made in its blockchain. For Bitcoin, this is one of the reasons for its sky-high value and scalability, making it a very cost-inefficient asset for everyday use in stores but a great investment asset.
Bitcoin Cash, on the other hand, remains a relatively cheap cryptocurrency with a price of $247 as of October 2023. Why? The currency was born out of debates in the Bitcoin blockchain community that culminated in the creation of BCH, a currency whose main purpose is to be cheaper than BTC. 
To achieve this, the development team made a new blockchain in 2017. Its blocks are generated with an increased size compared to Bitcoin — 32 MB vs. 1 MB. This feature allows the blocks to complete more transaction operations and verify them much faster with lower fees.
Additionally, the BCH blockchain network runs its own wallets, supported by most cryptocurrency exchange platforms and merchants, which allows it to be used for peer-to-peer money-making transactions and fast point-of-sale payments. However, the level of acceptance is generally lower than that of Bitcoin.
Bitcoin Cash supports numerous ways to make funds. The most prominent is trading, where you can set BCH as a trading pair in most exchanges. In addition, you can try to speculate on the sites to sell for more at the right moment, taking advantage of market fluctuations, the so-called arbitrage.
Some blockchain networks let you stake your BCH coins in their specialized wallets. You can help the network maintain safer transactions in return for their own cryptocurrencies or extra BCH. This can be very lucrative or costly depending on the particular blockchain system and the price of the cryptocurrencies offered.
The most effective and yet non-costly way to make guaranteed profits with Bitcoin Cash involves crypto savings accounts, where you can add your coins and receive the full amount deposited plus interest for a pre-arranged period. The most effective crypto savings accounts are the CoinDepo Compound Interest Accounts, and here's why.
Compound Interest Accounts from CoinDepo — Full Guide
CoinDepo offers crypto savings accounts that earn compound interest on your crypto holdings. The Annual Percentage Yield (APY)  is higher than that of the bank savings accounts, with up to 18% or 24% APR + compound interest vs. <10%. The crypto coins you add to on Compound Interest Accounts will be used for the service's own objectives, but you will receive guaranteed returns. 
The deposit and withdrawal transactions are secured via modern protection systems that remove all risks using Email Verification Code, Two-factor Authentication, personal keys, encryption, etc. 
CoinDepo's Compound Interest Accounts support both stablecoins and volatile crypto assets such as BCH. The difference between these two digital assets categories is that the former has an interest rate of up to 24% APR + compound interest, while the latter has a maximum limit of 18% APR + compound interest. The annual percentage rate for volatile coins depends on the compounding period you choose:
 

12% APR + compound interest daily;

 

12.5% APR + compound interest weekly;

 

14% APR + compound interest monthly;

 

15% APR + compound interest quarterly;

 

16% APR + compound interest every six months;

 

18% APR + compound interest annually.
What does each compounding period mean? You will earn a certain amount of interest, which is shown in the table as if for a whole year, for convenience. However, the longer the compounding period you choose, the greater the benefit you'll get. You will be able to track all profit statistics and change your Compound Interest Account type if you want.
Why Should You Set Up a Compound Interest Account?
CoinDepo's Compound Interest Accounts offer a wide range of benefits. You get more money in the crypto industry without engaging in trading, staking, arbitrage, and other risky activities. Your income will be at least partially protected by a high interest rate from market volatility and inflation.
This is a passive source of income that you can study in a special interface from CoinDepo, which shows the dynamics of price growth for this cryptocurrency and how interest is accrued on your amount. You can withdraw your funds at any time, or add more if needed.
So, if you are interested, learn in the next section how to go through the CoinDepo registration process and what to do afterward.
How to Start a CoinDepo's Compound Interest Account
 

Set Up a CoinDepo Account and Verify It
The process of account registration is very clear and straightforward. It is enough to enter your e-mail address and create a password. Confirming your account with your ID will allow you to increase the deposit and withdrawal cap. In general, it is not critical, you can complete it later.
Once you're done with the registration, add some digital assets to your account balance. No scammer or third party can access your funds or transaction data, as CoinDepo uses high-end security practices.
 

Pick Your Compound Interest Account Type
You can choose any type that fits your goals: daily, weekly, monthly, three-monthly, semi- annually, or annual.
After completing the account setup and adding crypto to the account, you can start tracking your Compound Interest Accounts and monitoring them with tools from CoinDepo.
 

Get Your Funds Back Whenever You Want
Although the accounts are designed for long-term benefits, you can withdraw your earned cryptocurrencies at your convenience, even immediately after adding them.
You can contact the service's year-round support team to get answers to any questions you may have.