On March 13, HSBC Holdings Plc stated that Silicon Valley Bank UK Limited (SVB UK), a UK ring-fenced affiliate, would be acquired for £1 by HSBC UK Bank plc. As of March 10, 2023, SVB UK has deposits of about £6.7 billion and loans of about £5.5 billion.
SVB UK reported a profit before tax for the fiscal year that concluded on December 31, 2022, of £88 million. The anticipated tangible equity for SVB UK is £1.4 billion.
In due time, the exact estimate of the acquisition's profit will be made accessible. The parent firms of SVB UK are not part of the transaction's liabilities or assets. The deal is completed straight away. Based on a statement from HSBC, current funds will be utilized to compensate for the purchase.
Noel Quinn, HSBC Group CEO, said, "This acquisition makes excellent strategic sense for our business in the UK. It strengthens our commercial banking franchise and enhances our ability to serve innovative and fast-growing firms, including in the technology and life-science sectors, in the UK and internationally.
"We welcome SVB UK's customers to HSBC and look forward to helping them grow in the UK and around the world. SVB UK customers can continue to bank as usual, safe in the knowledge that their deposits are backed by the strength, safety, and security of HSBC. We warmly welcome SVB UK colleagues to HSBC, we are excited to start working with them."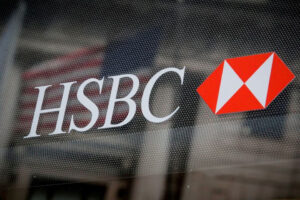 On May 2, HSBC will provide stakeholders with a piece of information on the purchase in its 1Q 2023 reports. In a separate report, the Bank of England (BoE) stated that it had supported the transaction and that customer deposits would be secured.
Potential bidders conducted conference calls with the BoE all night, according to individuals briefed on the negotiations. At six in the morning, Noel Quinn, the institution's chief executive, had taken the lead as the top white-knight bidder for SVB UK.
UK Prime Minister Rishi Sunak, Hunt and City minister Andrew Griffith, Governor Andrew Bailey of the Bank of England, and Sam Woods of the Prudential Regulation Authority were all engaged in the unprecedented nighttime rescue attempt.
According to one source who was informed on the negotiations regarding SVB UK's future, the procedure was "fully competitive" as there were other groups interested in purchasing the struggling bank. Sunak was apparently "very hands on" throughout the evening while in California for a defense summit with the presidents of the US and Australia.
The government rushed over the weekend to sell SVB UK and to put together some kind of backup strategy for aiding firms with deposits that were locked away with the bank. American depositors of SVB will have access to all of their funds on Monday, according to a statement given by US authorities on Sunday evening.