HSBC put roughly £2 billion into the United Kingdom branch of bankrupt United States-based Silicon Valley Bank – which it acquired last week for a minimal £1, or ₹99 – and is prepared to 'deploy more cash and liquidity as needed', according to a LinkedIn post by HSBC UK CEO Ian Stuart. The workforce was also inspired to ensure customers 'deposits are safe and loans are supported'
"Please continue to operate as usual … it is vital that you continue to serve your clients as you have done up to now," the memo that was sent to SVB UK staff Tuesday and shared online said.
Giving a 'very warm welcome', the memo – signed by Stuart and group CEO Noel Quinn – further added HSBC is completing this purchase since we think SVB UK has amazing people, fantastic clients, and bright future'.
On Monday, HSBC revealed it was going to acquire Silicon Valley Bank's UK subsidiary for one pound.
The step was taken after US authorities took measures to safeguard deposits and prevent any more bad impacts from the abrupt failure of the parent corporation, IT startup lender Silicon Valley Bank.
According to HSBC, Silicon Valley Bank UK Limited has savings of about £6.7 billion and liabilities totaling approximately £5.5 billion.
According to HSBC, SVB UK's tangible asset is anticipated to be in the range of £1.4 billion. It will execute the deal straight away and cover it with funds from the company's current assets. Furthermore, the transaction excludes the assets and liabilities of SVB UK's holding companies.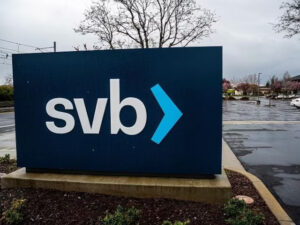 Previously, Finance Minister Jeremy Hunt said on Monday that HSBC's rescue of SVB's UK affiliate was important as certain of Britain's biggest technology companies needed protection.
"We were faced with a situation where we could have seen some of our most important companies, our most strategic companies wiped out and that would have been extremely dangerous," Hunt told reporters on Monday.
Hunt responded that the finance ministry had been confused as to the appropriate action to take for SVB's UK branch and that his prime aim was to avoid the use of British public funds when queried about the "white knight" part played by HSBC.
"We were looking at all options and we needed to be sure that if the sale didn't happen, we had other solutions ready," he said.
Also, the US Federal Deposit Insurance Corporation (FDIC) has shifted every asset from Silicon Valley Bank (SVB) to a bridge bank that was recently formed. The banking supervisor has declared that all depositors would have the ability to access the bank and their funds as of Monday morning.