A noteworthy step is the rumoured plan for HSBC Holdings (HSBC) to rebrand Silicon Valley Bank UK, which it purchased in March, as HSBC Innovation Banking. This decision is anticipated to be made public during London Tech Week, which begins on June 12. By rebranding, HSBC hopes to boost its position in the fintech and tech startup industries and join the booming innovation environment. Let's examine the organisations involved, the specifics of this strategic action, and its possible effects in more detail.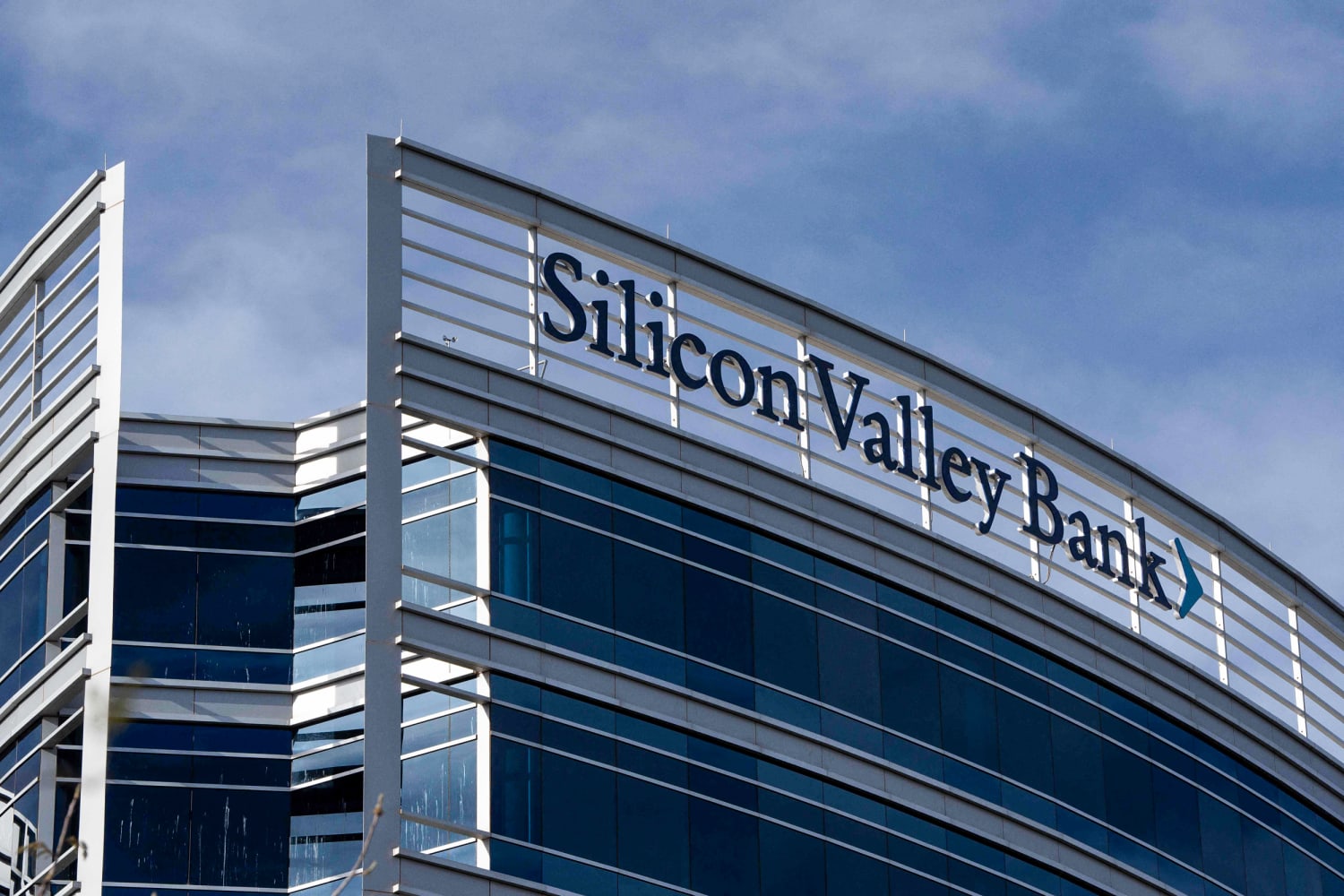 Credits: NBC News
The Rescued Bank:
British Silicon Valley Bank When Silicon Valley Bank UK, a division of Silicon Valley Bank (SVB), was declared under receivership by American authorities in March, it found itself in a precarious situation. A wave of customer withdrawals in response to worries about the bank's solvency made its rescue necessary. SVB UK's operations were quickly taken over by HSBC through its ring-fenced subsidiary, HSBC UK Bank, for a nominal fee of £1. Notably, the sale did not include the possessions or obligations of the parent firms of SVB UK.
HSBC's Strategic Rebranding:
Silicon Valley Bank UK's decision to change its name to HSBC Innovation Banking demonstrates HSBC's desire to increase its presence in the innovation and technology market. The newly renamed organisation aims to demonstrate its commitment to supporting and encouraging innovation within the thriving tech ecosystem in the UK by using the brand equity of HSBC, a major global banking organisation. Rebranding will take place in conjunction with London innovation Week, a major celebration and promotion of London as a renowned international innovation centre.
A Move to Align with the Innovation Ecosystem:
The rebranding of SVB UK by HSBC demonstrates the company's commitment to joining the burgeoning innovation ecosystem, particularly in the fintech and tech startup sectors. The bank hopes to recruit and interact with creative businesses, entrepreneurs, and investors looking for financial services catered to their particular needs by branding itself as HSBC Innovation Banking. With this tactical action, HSBC declares its intention to lead the way in technical development and digital transformation, promote innovation, and foster the expansion of disruptive firms.
Leadership Continuity:
HSBC plans to keep SVB UK's present executive leadership as part of the rebranding. Along with Darren Pope serving as the independent chairman, Erin Platts, who has been the bank's CEO, will remain in that position. By maintaining these contacts, skills, and industry knowledge, the acquired firm is able to take advantage of HSBC's extensive resources and global reach.
Potential Impact on HSBC and the Innovation Ecosystem:
The rebranding of SVB UK as HSBC Innovation Banking holds several potential implications for both HSBC and the wider innovation ecosystem:
a. Enhanced Brand Perception:
The association with HSBC, a well-known global banking brand, is anticipated to improve how creative businesses, startups, and investors view the renamed firm. This might draw in more customers and increase confidence in the financial services offered by HSBC Innovation Banking.
b. Access to Global Network and Resources:
Being a part of HSBC gives HSBC Innovation Banking access to a wide global network that enables it to take advantage of new opportunities and relationships across markets. Innovative enterprises can grow and expand with the help of the bank's enormous resources and knowledge, which will make it easier for them to access finance, markets, and international banking services.
c. Strengthening the UK Tech Ecosystem:
The redesign strengthens HSBC's dedication to the UK digital sector and its role as a major force in fostering innovation. HSBC Innovation Banking can help the UK's tech sector grow and become more competitive by offering specialised banking services that are specifically suited to the peculiar requirements of tech enterprises and startups. This will promote job creation and economic growth.
Conclusion:
During London digital Week, HSBC made the strategic choice to rebrand Silicon Valley Bank UK as HSBC Innovation Banking in order to strengthen its position in the fintech and digital startup industries. The newly renamed organisation seeks to recruit and support innovative businesses, entrepreneurs, and investors looking for specialised financial solutions by leveraging the HSBC brand equity and aligning itself with the innovation ecosystem. The rebranded bank is positioned to play a vital role in encouraging innovation, accelerating economic growth, and bolstering the UK's tech environment thanks to sustained leadership and access to HSBC's global network.