Hyundai Motor launches its first electric sedan Ioniq 6 in South Korea. The country is currently dominated in the electric vehicle industry by Tesla. It appears that Hyundai Motor is focused on taking over Tesla. The all-new Ioniq has 30% more range than the earlier version, around 610 kilometers (380 miles).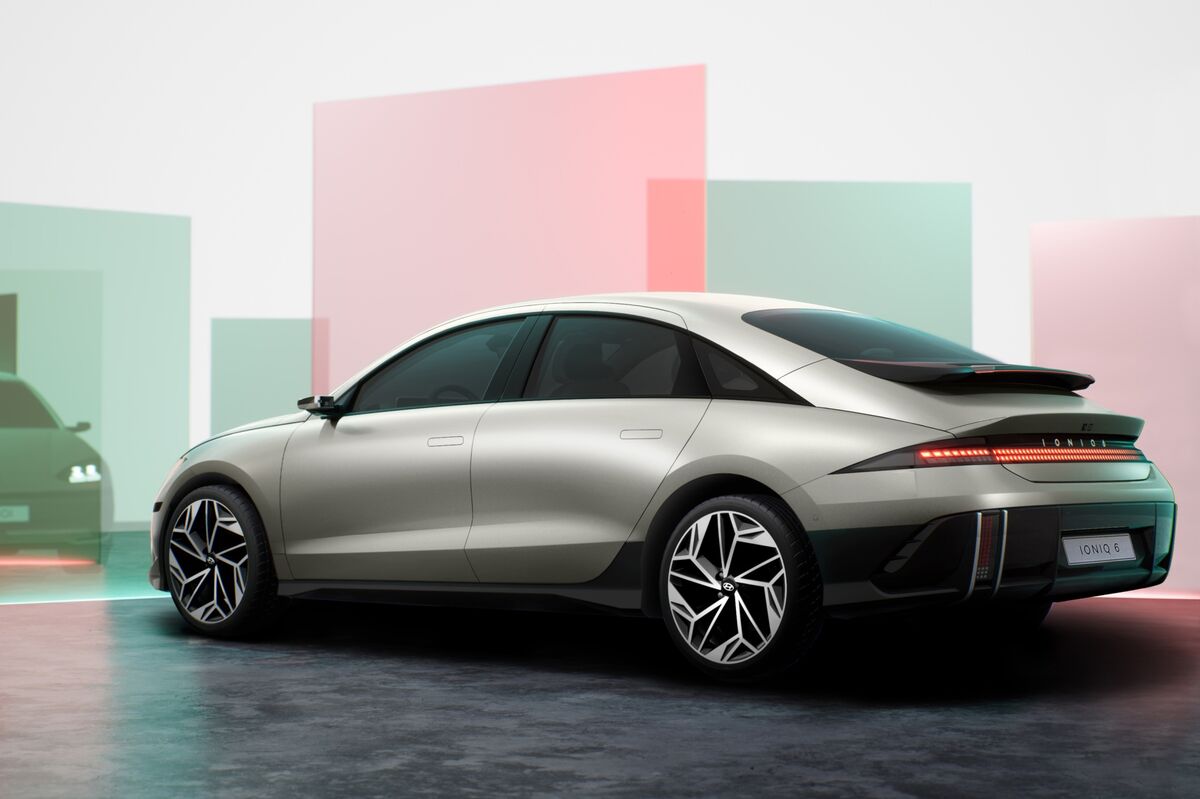 The new model will have two battery pack options – 77.4 kWh and 53 kWh. Furthermore, it has a wheelbase of 2,950 mm and measures 1,880 mm in width and 4,855 mm in length. It can be seen that the car is equipped with a 12-inch infotainment unit and has both type A and type C ports, also supporting both Apple CarPlay and Android Auto.
The launch comes after Hyundai announced its plans to build dedicated EV plants both at home and in the US, where the Ioniq 5 and Kia's EV 6 SUV together became the second-best selling EVs after Tesla cars and ahead of Ford Motor's Mustang Mach-E. "We are using the same (battery) cell chemistry but we maximise the number of batteries per pack, enhancing energy density significantly," said Kim Yong Wha, an executive vice president at Hyundai.
EV goals
Hyundai Motor, its sister company Kia Corp and premium brand Genesis plan to introduce more than 31 electric models by 2030 and secure a projected 12 percent of the global EV market. The Ioniq 6 is one of those cars.
To compete with Tesla, Hyundai's sedan is expected to expand its EV range beyond its current crossovers and SUVs. Hyundai and Kia together accounted for 13.5 percent of the EVs shipped globally in the January-May period this year after Tesla which has 22 percent share in the same period, according to industry tracker SNE Research. The data excludes China, the world's biggest auto market. The South Korean automaker plans to start its manufacturing in the Asan plant by the year's end. US sales are planned to begin from early next year.
Hyundai Motor raised the annual BEV sales target to 1.87 million units by 2030 from the previously announced 560,000 units by 2025. The company aims to take a 7 percent market share in the overall global BEV market. The new Hyundai BEV models will include three sedan models, six SUVs, one light commercial vehicle as well as one new type model. This year, Hyundai begin sales of IONIQ 6, followed by IONIQ 7 in 2024.
Genesis luxury brand, the BEV line-up consists of two passenger cars and four SUVs, including the Electrified GV70 launching this year. Starting in 2025, all newly launched models from Genesis will be electrified.