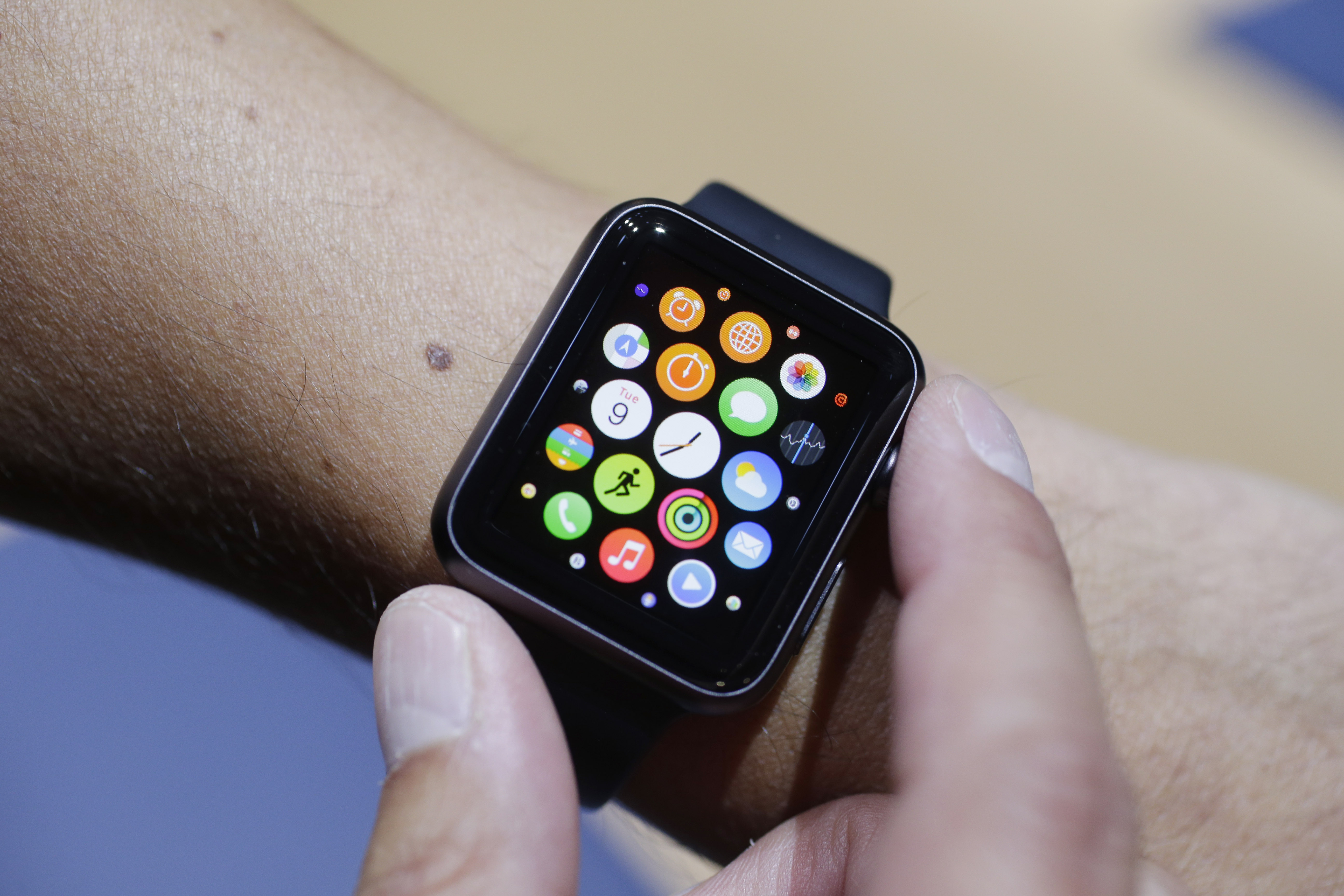 Mumbai, April 22 : Even before Apple's keenly awaited watch hits the domestic shores, the country's two biggest private lenders have announced applications for the device.
ICICI Bank Executive director Rajiv Sabharwal today announced that bank has developed an application that is compatible with Apple watch. He claimed ICICI Bank is the first bank globally to include location-based features like nearest bank branch, discount sales and offers at stores nearby, etc.
When asked what excites the lenders about the watch, Sabharwal said, "We are excited about anything which excites the customer."
He added the bank's application for Android watches is already operational.
HDFC Bank had announced last week that it would be the first domestic lender to have Apple Watch compatibility.
"Your bank is set to become the first domestic lender whose MobileBanking App will be available on the Apple Watch which is to be launched here later this month," HDFC Bank MD and CEO Aditya Puri had told customers in a mail last week.
HDFC Bank customers will be able to do 11 transactions on their Apple device using the `watchbanking' service.
The price of Apple Watch starts at USD 549 and goes up to USD 1,099 apiece.
Apple showcased its watch first time last September and the device, which works along with a mobile phone from the same company, is going to hit the market soon.
Sabharwal said initially customers will only be able to do certain transactions like checking balance, viewing last three transactions, recharging prepaid mobiles and pay bills, but added that ICICI Bank is also mulling to add the near field communications-based features which make payments easier.
When asked if the bank is mulling any service using the Apple Pay service, Sabharwal said Apple is not so keen on the feature when it comes to the Indian market.
ICICI Bank witnessed 37 lakh transactions on its mobile banking application last month and 30 per cent of its active user base does banking over the mobile, Sabharwal said, claiming that the bank is the market leader in mobile adoption among retail customers.
Comments
comments