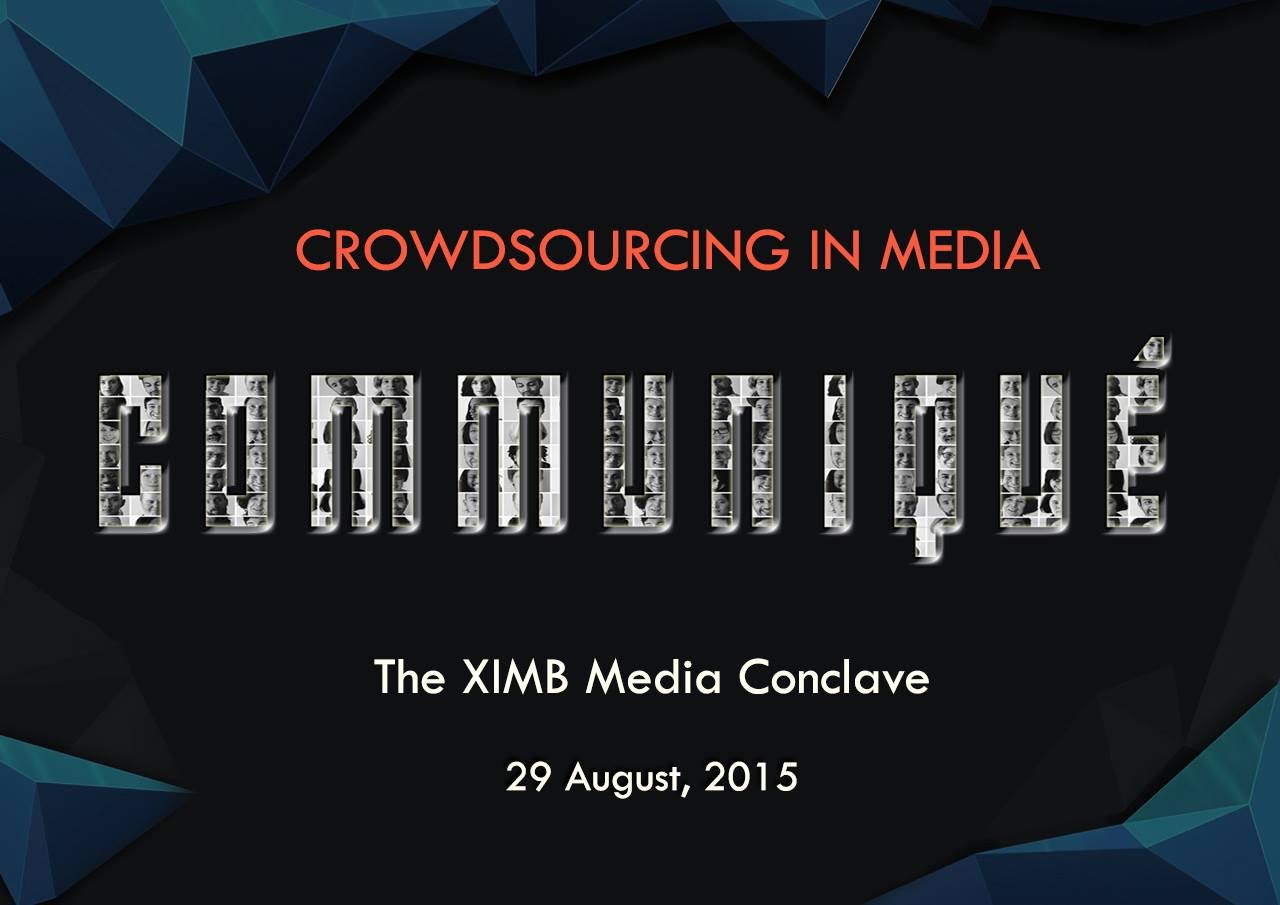 IlluminatiX, the Media and PR Cell of XIMB, brings the second edition of Communiqué- the Media Conclave on 29th of August, 2015. Being a one of its kind, Communiqué is aimed at stimulating the interaction between the media world and students. Acknowledging the innate importance of 'digital media' and its role in the present day working environment, Illuminatix came up with Communiqué for the first time in August 2014, themed- 'Digital Media- Empowering Customers and facilitating Managers for the future. On account of this event, XIMB was privileged to be host to acclaimed media personalities like Mr. Bobin James (Viacom 18), Mr. Pawan Soni (FOX International Channels) and Mr. Priya Ranjan Das (The Financial Chronicle), whereas Mr. Rajiv Makhni (NDTV) and Mr. Sachin Kalbag (Mid-Day) shared their insights on the conclave theme through special messages, in the Conclave.
The theme for this year's edition of Communiqué is- "Crowdsourcing in Media: Trends, Analysis, Insights & Projections". As the name suggests, crowdsourcing is the practice of engaging a 'crowd' or group for a common goal -often innovation, problem solving, or efficiency. Thanks to media and our growing connectivity, it is now easier than ever for individuals to collectively contribute -whether with ideas, time, expertise, or funds -to a project or cause. What can be crowdsourced? The short answer is, a collaborative or crowd-centric approach can be applied to everything, ranging from PepsiCo entering the modern era of advertising with "Crowdsourcing" to the government applying crowdsourcing to empower citizens and give a greater voice to the people. It's a 21st-century mindset and approach that can be applied across a wide spectrum of areas to accelerate innovation, share ideas, reinvent business models and work models, co-create strategies and engage consumers.
This year too, the budding managers of XIMB are going to witness eminent media stalwarts like Abhay Kumar, Senior Vice President, Digital Business, Hotstar India, Indrajit Gupta (Founding Editor of Forbes India, editor and columnist at Business Standard, Business World, The Times of India and The Economic Times and Prabhu Chawla- Editorial Director of The New Indian Express Group. Illuminatix in its efforts to make a meaningful contribution to the students, through this Conclave will be organising a series of pre events to Communiqué, kick starting with 'Communiquiz', a first of its kind quiz on Media, Entertainment and Advertising in collaboration with XQuizzite.