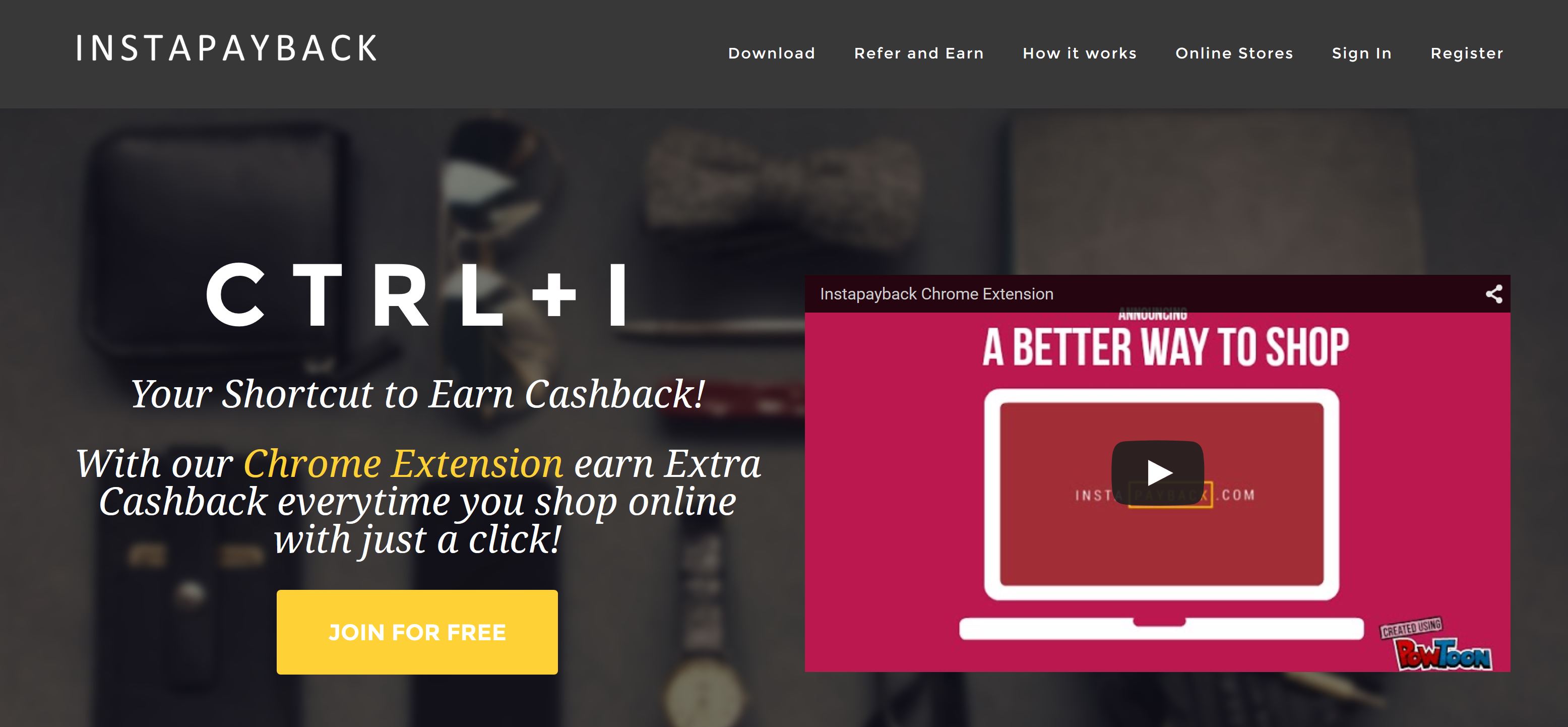 "As humans we have always worked towards innovating simpler ways of doing things. And in today's world where everything is happening at the click of a button, it made no sense that we had to go to a different site to get our cash back and a different site to shop," says Kunal Gandhi, the founder of InstaPayBack.
Kunal and his brother Rahul were very regular online shoppers and came across price comparison portal,Buyhatke. Besides a web portal, Buyhatke provides a chrome extension which allowed users to automatically track prices of products without having to logon to the website everytime. Kunal and Rahul realized that this concept could be very effectively applied to cashback and with this in mind, the two launched InstapayBack in January 2015.
InstaPayBack allows users to download and install a chrome extension. Thereafter, every time you shop online, press CTRL + I from your keyboard or click the Instapayback icon on the extensions bar before filling up your cart and all that cashback that if available on the products that you purchase will be given to you.  Besides this, users can always use the InstaPayBack website to get cashback just like other cashback websites. InstaPayBack partners with Flipkart, Snapdeal, Amazon, Myntra, Jabong and many more to offer cashback to their users.

The cashback and couponing industry in India is getting very crowded by the day and one cannot not ask the question as to why the founders decided to enter in this industry ? "We know that it is a crowded place. At the same time we also know that it is a volumes game and only those sites that can capture the market effectively will survive in this game. Most of the commissions that cash back sites are getting are passed on to the customers and therefore it will be difficult for a lot of sites to survive in the long run," says Kunal.
InstaPayBack has already managed to have more than 1000 registered customers and more than 300 people using their chrome extension since they started in January 2015. The company has 50 to 60 online stores who partner with them for cash back.The team today is a 5 people team working from Delhi. The company is build around effective customer service at the core of their value proposition by having customer support provided through multiple channels such as social media, direct emails and 24 * 7 customer support provided to their users.
The founders started off by running a pilot and testing their idea with a select group of users. Most of the response they received from their users was extremely positive and that is how the two decided to go ahead and build their product. Running a pilot also helped them incorporate suggestions from users as a part of their feature list. "Validating our idea before investing our time and money has proved to be extremely beneficial for us and I would suggests all products developers do the same," says Kunal.
The company is working on an Andriod app and will be launching the same very soon.The company is also working on providing similar services for shops in the offline space and is currently testing a pilot project in offline space.
Comments
comments