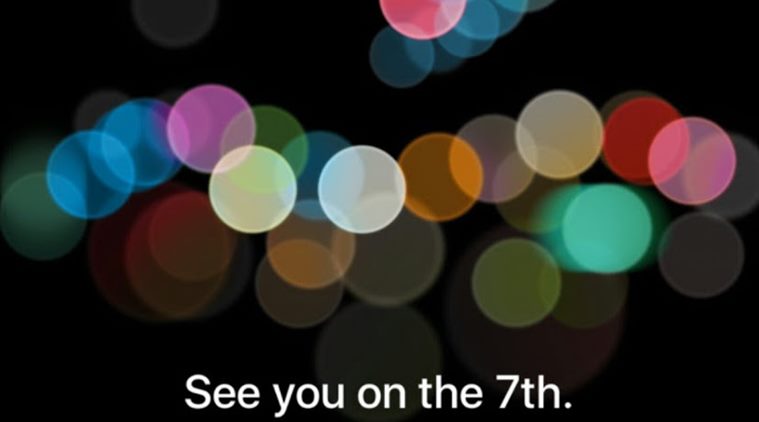 Remember, remember the 7th of September
The day is finally here, as anticipated the world is geared up for the latest edition to the iPhone family. Apple this time restricted its live event to primarily Apple products and Edge on Windows 10 (damn, that's racism in tech !). Irrespective of whether you're Apple savvy or not, everybody is eager to know what's cooking in Tim Cook's latest release.
For those of you who are unfortunate to check the live event in your devices due to unforeseen circumstances, thankfully we are live at the Apple event (on-air :p) and are currently bringing you the major highlights of the much anticipated iPhone 7 launch.
iPhone 7 coming to India on October 7th
Pre-orders for iPhone 7 and iPhone 7 plus to start September 9th, and start shipping on September 16th.
Airpods will ship later October at $159
iPhone 7 will cost the same as the replacing 6S, starting at $649 while price iPhone 7 plus will start at $769.
Performance of the GPU line is 240x faster than the original iPhone will recquiring 2/3rd of power of the previous generations.

iPhone 7 performance is built on a four-core CPU. Two "high performance" CPU cores, each 40% faster than the A9 on the 6S and two "high efficiency" cores that run at 1/5th the power to save battery life.

iPhone 7 and iPhone 7 plus will support felica, the NFC technology used in Japan.

Airpods, the wireless headphones each to provide five hours of listening per charge.

Apple's lightning-based earpods will be included along with a lightning-to-3.5mm adapter in box.

With iPhone 7, Apple is moving to connect Earpods over lightning.

The brightness will be 25% more than iPhone 6s, wide-colour gamut, cinema standard, color management.

Apple is using two lenses to create a shallow depth of focus on the iPhone 7 Plus, DSLR bokeh. One lens can handle 1x zoom and the other can handle 2x

iPhone 7's front camera is strong with 7 MP HD camera for Facetime

iPhone 7 come with quad-LED flash with 50% light output; can detect the flickering of energy efficient lights.

The iPhone 7 new jet black finish, and comes in black, gold, silver and rose gold.

Cook confirms twin camera iPhone ! iPhone 7 will be water and dust resistant.

Tim Cook, "We're also excited about messages – we've got new full screen effects, stickers you can peel and place where you want, and [third party app integrations] without leaving messages"

Apple has now sold over 1 billion iPhones.

Apple is about to launch iOS 10 – expected to be the biggest iOS release ever.

Pre-orders for Apple Watch Series 2 to start on Sept 9th, watchOS 3 ships on 13th Sept and the watches to start shipping on September 16th.

Prices of Apple Watch Series 2 and Apple Watch Nike+ version starts at $369

Apple Watch Nike+ to be available in four different color variants and Nike+ to send snarky messages to remind users to run

Apple Watch Series 2 Specs: Dual core 2x brighter display, water resistant to 50 metres and runs on watchOS

Apple Watch Series 2 is water resistant to 50 metres and withstood 24/7 underwater tests. It will have built-in GPS and comes in Ceramic

New Apple watch "Apple Watch Series 2" introduced and will begin shipping before the end of the year.

Pokemon Go is coming to Apple Watch

Selling in just eight months of 2016, Apple became the second most popular brand

Apple is excited to announce and introduce real-time collaboration on iWork

Mario is coming to the App Store !

140 billion apps have been downloaded from the iOS App Store

Apple Music has grown to 17 million subscribers since its launch
Remember, remember the 7th of September and keep calm until 7th of October !