According to individuals who are familiar with the matter, the Financial Times stated on Friday that JPMorgan Chase & Co. (JPM.N) is now under close inspection by US authorities regarding the due diligence the firm undertook on a handful of its prior takeovers.
After JPMorgan purchased hundreds of smaller businesses in 2021 and 2022, the Office of the Comptroller of the Currency (OCC) in the U.S. prepared a specific examination of the bank's deal-making, according to the study.
With the filing of criminal accusations against Charlie Javice, the founder of the now-defunct college financial aid firm Frank, the US authorities accuse him of scamming JPMorgan into acquiring the firm for $175 million in 2021.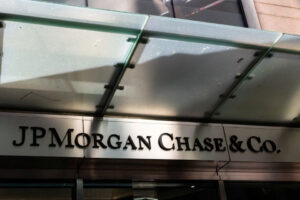 The Department of Justice alleged Javice, 31, of regularly misrepresenting to the biggest U.S. institution by asserting that Frank had acquired 4.25 million student clients while in reality she only had information on about 300,000.
In December, JPMorgan issued a complaint with a federal court in Delaware against Javice and Olivier Amar, who served as Frank's chief growth officer. Despite JPMorgan's complaint, the OCC inspection was planned, according to the report.
In February, Javice submitted counterclaims, alleging JPMorgan broke the law by illegally suppressing $28 million in maintenance payments and stock and "compromied her reputation."
In a telephone conversation with analysts on January 13, Chief Executive Jamie Dimon pointed to the bank's closure of Frank as a "huge mistake."
The OCC didn't immediately react to Reuters' request for clarification, and JPMorgan refused to respond to questions about the article.
Last month, Giant banking institutions like JP Morgan Chase & Co, Citigroup Inc, and Bank of America Corp began advising staff to "Do not make the situation worse" as a growing number of customers began withdrawing cash.
JPMorgan, the nation's largest bank, told all employees they "should never give the appearance of exploiting a situation of stress or uncertainty," in a March 13 memo, extracts of which were seen by Reuters. "We do not make disparaging comments regarding competitors."
On the same day, the leaders of its consumer and business banking unit told branch employees: "We should refrain from soliciting client business from an institution in stress," according to extracts seen by Reuters.
JP Morgan Chase & Co. has become part of the list of organizations laying off staff this year, according to Reuters. The firm has decided that it will lay off dozens of mortgage workers.
The decision was reached after the company made the announcement to bring in fresh viewpoints and concepts by hiring new financiers.