On Monday, 5 June 2023– Kerala became the first state in India to have its personal broadband service K-FON or 'Kerala Fibre Optic Network', an initiative run by the state, and launched by chief minister Pinarayi Vijayan-led government, in a measure to enhance accessibility of internet to the common people.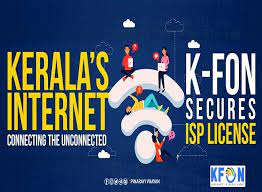 While flagging off the service, the Chief Minister Vijayan championed for the right of universal internet access and battered the initiative as a significant step towards metamorphosing Kerala into a knowledgeable and well informed economy and encouraging a learned society. According to the Chief Minister,  by ensuring the internet connectivity even in remote places via K-FON, such as the village Idamalakudy which is located in the interiors of forest, "no one would be left behind and everyone would be a part of the real Kerala story."
CM Vijayan began the K-FON campaign as a substitute model to the simultaneous telecom sector run by the corporate giants. The move is a measure to narrow the digital inequality by "freeing the people from the exploitation of private sector cable networks and mobile service providers," he said.
The service is professed to ensure equivalent high speed internet and quality as other private data providers, but at a lot more cheap rates. The most basic plan would cost ₹299 (plus GST) every month with a speed of 20 Mbps. It also comes with a free download limit of 3,000 GB per month. K-FON's highest plan is priced at ₹1,249 (plus GST) with a speed of 250 Mbps. The plan comes with a free download limit of 5,000 GB every month.
According to the service's website, it's a primary network infrastructure – an "information highway" with "non-discriminatory access to all service providers so as to augment their connectivity gap." For this 35,000 km optical fibre network would be set across the state at a cost of ₹1,500 crore. It has been given financial assistance by the Kerala Infrastructure Investment Fund Board (KIIFB).
The project will be concluded in two tracks. In its initial phase, the bordering of the state-wide core optical fibre network would be done to grant connectivity to 30,000+ government institutions. In the later phase, the government plans to provide free internet to families from low socio economic strata and subsidised connection to others by using K-FON Infrastructure.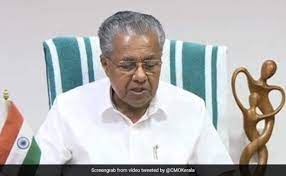 The service's website also mentions that the project's final objective is to ensure free internet connectivity to over 20 lakh people. According to the CM, the initiative would blanket approximately 14,000 household units of the South Indian state.
Citing a list submitted by local self-governing bodies, the initiative will offer internet access to 100 houses in each legislative assembly constituency of the state from its initial phase.
K-FON has instituted IT infrastructure with a potential to set up to 400,000 internet connections across the state. It's users can easily get internet services at a speed starting at 20 mbps and access connections of higher speed based on personal needs.
Currently, K-FON has been instituted in 26,492 government offices, out of which 17,354 have live internet access. Based on reports by officials, internet connectivity will be made accessible to all government offices by the end of this month as per the provided list.
As of now K-FON has more than 1,000 household subscribers and installation of cables for over 7,000 connections has been completed.
On fulfilment of the beginning phase of the project by August 2023, the project will be broadened in order to set up commercial connections. It is forecasted that 2,50,000 commercial connections will be provided in the launch year itself, which could further facilitate the benefit of the project.