Traditionally, there are many informal saving groups around the world that help people save money for specific purposes (either at the individual or community level). These have existed for generations and are known as 'ROSCAs', 'tandas', 'committees' or 'cundinas'.

Background Information on savings groups
An informal savings group is a social organisation formed to help community members save money for specific purposes (either at the individual or community level). According to the World Bank, it is estimated that over 1.5 billion people from all levels of income rely on informal savings groups for different social and financial reasons. However, traditional savings groups suffer from inefficiencies including:
lack of trust
inconvenience (group members need to meet in person)
book-keeping errors
security risk (necessary to store cash)
transparency can be hard to achieve
Technology: Enabling the way savings groups works
The application of technology is vast. It has revolutionized that way information is exchanged today, organizations function, various operations are managed; it has incorporated itself into every domain.
The field of informal savings groups is no exception to radicals brought by Technology-driven platform. Kitty10 is a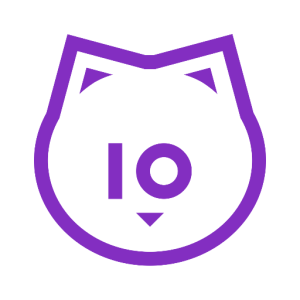 brand new, the first of its kind app to digitize traditional savings groups by using mobile technology for interest-free group saving and lending, essentially a mobile 'kitty', on smartphones.
The app was launched in collaboration with Citigroup last month. Kitty10 has made its entry at a time when leaders in the Asia-Pacific region, such as Prime Minister, Narendra Modi, are calling for greater financial inclusion. After its launch, Kitty10 has become the first ever native mobile app to be able to digitize informal savings groups.
An investigation into Kitty10
Kitty10 is going to digitize and improve the informal savings groups, hence potentially making credit available for the first time to the 3 billion people worldwide who cannot get access to credit, help them build a credit history, while offering a safe alternative to the perils of 'pay day lenders'. Insights into the way Kitty10 will use mobile technology to facilitate and enhance informal savings groups directly on smart phones:
It offers a Whatsapp-style group app for interest-free saving and lending
It will help to lay the foundations for responsible access to formal credit by offering a transparent way to organise 'kittys' with precise and timely information, eliminating geographic barriers and inefficiencies, with impeccable user experience.
Help end users build credit history and help banks increase transactions of these new bank accounts. The app will help women, whom Kitty10 research has shown have a harder time gaining access to credit than men.
Takes a modern approach to informal savings groups and eliminates the above inefficiencies
Enables group members to set their own rules, share information transparently, provide financial tips and even helps create a credit history
Empowers entrepreneurs to start their own businesses, especially in countries where it is difficult to gain a credit history that can be used by banks or for future investment
Provides a secure way to manage savings and is simple to use – can be downloaded from the app store
Moreover, in particular, since Kitty10 does not charge interest there is potential for 'Sharia Compliance' (currently in discussion with religious communities) which would enable Muslims to benefit from the app too. Since four of the six countries with the world's highest Muslim populations are in Asia-Pacific (Indonesia, India, Pakistan, Bangladesh), the potential for Kitty10 to play a transformational role in increasing financial inclusion in the Asia-Pacific region is huge.
Kitty10 is a sustainable, scalable and impactful innovation that can help to directly address current priorities of APEC and the US-ASEAN Business Council, including increased financial inclusion among ASEAN nations, as set out in the recent ASEAN Economic Commission blueprint, as well as the focus on electronic payments, an important component of enhanced financial integration, which will benefit the entire region.
 'The Mastermind' behind Kitty10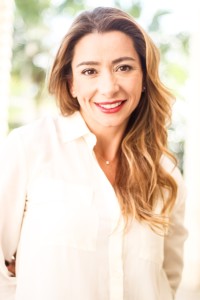 "It has not been an easy task: the 8 years of banking experience, the 5 years as an entrepreneur and the high level financial industry network that I have developed have played an instrumental role in getting Kitty10 to where it is today" says Norah Prida Bay, Chief Executive Officer & Founder of Kitty10. 
The pioneer idea of Kitty10 originated from the roots of the country Norah grew up- Mexico. Prida has an MBA with a specialisation in finance from the 'Instituto Tecnológico Autónomo de México' (ITAM, Mexico).  She has also worked for Mexican national bank 'Banamex' and 'VTB Capital'. Coming from a developing country, She has personally witnessed the hardships that women face due to the lack of access to the formal financial system, especially to credit. In Mexico, women bypass this lack of access by forming "Tandas" or informal savings groups. Norah got fascinated by the idea of improving this mechanism with technology that is available today. She believes that her past experience as a banker for banks as well as an entrepreneur poised her in the perfect path to be able to accomplish this dream.
Kitty10 is based on an ancient women's tradition in developing countries of saving with a group of friends. Every month, each of the friends invests a specified amount of money in the communal pot and one of them takes the money saved. Each friend gets to take the saved money in turn, to invest in a business or purchase.
Let's say Amala dreams to be an entrepreneur with a craft business in Mumbai and needs 10,000 rupees to buy tools and materials so she can start her own business. However, she is not creditworthy as she has no credit history and has no reliable source of income. So, she is rejected by the bank. This is where Kitty10 comes into picture to extend its help. She gets together with nine friends. They all save 1,000 rupees a month and at the end of the month she takes the 10,000 rupees to buy what she needs. The next month, another friend takes the full pot and so on. We take this old tradition and digitize it, putting the funds into an online kitty.
To understand the concept of Kitty10, please view the video:
https://www.youtube.com/watch?v=b2gH4A6oOG0&feature=youtu.be
Recently, Norah completed London Business School's Sloan Masters in Leadership and Strategy programme, which is specifically designed for senior, experienced, high-caliber professionals and executives. A Fintech entrepreneur, Norah is focused on developing groundbreaking technology to empower women to strive for financial independence. Her concentration and research is on collaborative savings.
Journey so far and future prospects of Kitty10
The life of an entrepreneur is not easy. Every day poses a really difficult challenge just as every day brings great satisfaction. The true challenge is having the relentless will not to give up. "I have been blessed with a supportive husband and 3 beautiful children who give me the will to go on and convince me to keep going even when I have wanted to give up" Norah expresses.
Well! No matter where you stand, funding is always difficult for a start-up. It was a challenge for Norah as well; in fact she has made financial sacrifices, especially in terms of the cost of opportunity of her not taking a corporate job and even having to sell personal belongings to be able to finance Kitty10.  Norah recalls that one of the best things she has found is being able to apply everything she has learnt from London Business School to her own start-up. It is like conducting a real-life experiment. Specifically, she has had the privilege of attending lectures on managing and marketing innovation from Rajesh Chandy, professor of marketing at London Business School. His groundbreaking research has given her incredible insights into the potential of creating disruptive technology. Other teachings on creating a solid value proposition for customers, tactics of how to reach the mass market and how to develop a clear-cut strategy have also been instrumental in Kitty10's execution.
The app was launched last month in collaboration with Citigroup in the 'Citi Mobile Challenge competition'. As a result of being a finalist, the idea is currently in the implementation stage and aim is to first open access to credit for the nine million people in the UK who don't currently have access to the formal credit system. The plan is to launch   Kitty10 in the United Kingdom and the United States before year-end. And then by next year, launch and extend its operations in India and Mexico. Moreover, It is currently fundraising first round of seed capital for £150,000!
Techstory wishes all the very best to Norah Prida Bay and Kitty10!