Kosovo police seized hundreds of Cryptocurrency mining machines as it faced an energy crisis and arrested one person in the violent ethnic-Serb north.
Kosovo police seized hundreds of Cryptocurrency mining machines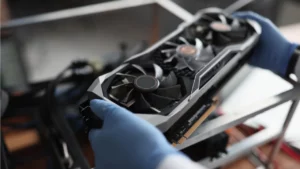 Police in Kosovo confiscated another batch of over 200 mining gear in raids that began on Thursday. Authorities in Pristina prohibited the power-hungry minting of digital currency amid the country's energy crisis, prompting the offensive on underground crypto farms.
Tensions between the Serb-majority region and the ethnic Albanian-majority government are at an all-time high, prompting Kosovo's government to impose a temporary ban on cryptocurrency mining on Tuesday in an effort to reduce electricity use.
Police "confiscated 272 separate anti-miner equipment used for the manufacturing of Bitcoin" during the operation, according to a police statement. It went on to say that one individual had been arrested.
"The whole action took place and ended without incidents," said Interior Minister Xhelal Svecla on Facebook. According to Finance Minister Hekuran Murati on Facebook, the confiscated equipment consumes enough electricity to power 500 households for a month, or between 60,000 and 120,000 euros ($68,000 and 136,000).
Since the end of the 1998-1999 war between ethnic Albanian guerrillas and Serbian armed forces, ethnic Serbs in Kosovo's four northern municipalities have not paid for their power.
They refuse to acknowledge Pristina's authority because they are loyal to Belgrade. The overall cost of energy expended in the Serb-majority north, according to local media, is around 12 million euros per year.
The energy crisis in Kosovo has been exacerbated since a production unit of one of the two main power plants went offline in December, prompting the government to implement power cuts. The situation is exacerbated by rising global import prices and increased demand.
Police conducted two operations in ethnic Albanian-majority neighborhoods earlier this week, seizing 70 pieces of crypto mining equipment. The hunt for cryptocurrency mining was dubbed an "emergency measure" by Economy Minister Artane Rizvanolli earlier this week due to the problem.
However, the legality of the police activities has been questioned, with experts claiming that there are no legal grounds to prohibit cryptocurrency mining because Kosovo has no legislation governing the subject.
Pristina announced in October that it had written a cryptocurrency bill, which the parliament was expected to approve by the end of the year. However, the law is still in the works.
Economy Minister Artane Rizvanolli suggested the crypto mining ban as an emergency measure, along with other measures proposed by a special parliamentary committee.
However, because the minting of digital currency is not prohibited by present legislation, critics have raised concerns regarding its legality. The parliament has failed to ratify a draught law on cryptocurrency regulation that was submitted in October.
If you find this article informative then do not share it with your friends and family!
Also read: IndiaTech seeks clarity on crypto tax rules in Budget 2022, writes to FM