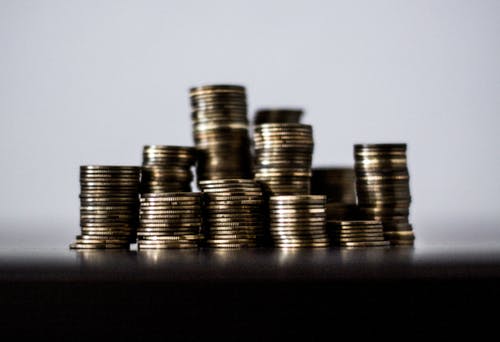 13 June 2019, India:
Tech-driven intra-city logistics aggregator COGOS Technologies has raised around $1 million in pre-Series A round of Funding. The funding round was led by Indian Angel Network (IAN) along with Emergent and outside HNI investors.
COGOS will use the fresh funds for optimising its current technological offerings, developing innovative and sustainable transportation solutions, and strengthening its human resources.
Prominent IAN investor Niraj Saran led the pre-Series A funding round and will join the company board at COGOS Technologies post-investment.
Niraj Saran, Lead Investor, IAN said, "India is standing on the cusp of innovation and transformation, and from here there is only one way to go: forward. We are delighted to see the way emerging start-ups are identifying and resolving incumbent problems with the help of the latest technological tools. COGOS Technologies is one such enterprise. Its innovative solutions coupled with the founders' dedication have the potential to transform the Indian logistics ecosystem for the better."
Niraj Saran, added, "We are convinced of COGOS' potential to bring about large-scale disruption in the sector and are eagerly looking forward to playing a role in driving its growth."
According to reports, Intra-city trucking in India is currently an unorganized market with around 85% of players comprising individual transporters.
Prasad Sreeram, Founder & CEO of COGOS Technologies, said, "Shippers involved in the trucking business often face difficulties. This is due to the absence of a solid infrastructure which can facilitate robust collaborations across various touch-points in the transportation process. Our mission is to provide such an end-to-end platform, powered by a strong core engine, to help truckers connect with enterprises and vice versa."
Prasad Sreeram, added, "Any enterprise with bulk logistic requirements across various sectors such as e-commerce, retail, manufacturers, etc. can make use of our tech-enabled services. We are delighted with the faith that IAN and other investors have shown in our vision. We will be leveraging this capital to further enhance our current offerings, build newer products, and strengthen our team"
COGOS Technologies was founded by Prasad Sreeram and Dr. Rama Mohan Katta on June 10, 2016. The startup aims to leverage its platform – integrated with advanced sensors, IoT technology, and third-party applications – to uplift over 4 million truckers and transform 8 million enterprises across the country.
(Image – Pexels)