On Tuesday, US electric truck manufacturer Lordstown motors filed for bankruptcy protection and also put its self up for sale after being unable to resolve a conflict over a promised investment from Taiwan's Foxconn. Shares of the US truck maker plummeted by 60% in premarket trading.
Thomas Hayes, Chairman at hedge fund Great Hill capital, said, "the bankruptcy of Lordstown signals that the days of successful EV start-ups is in the rear view mirror. Moving forward it will be Tesla and the traditional incumbents… That will duke it out for market share."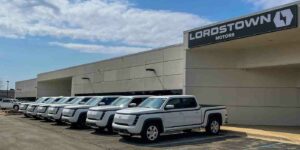 Named after the Ohio town where it is headquartered, the automaker files for chapter 11 protection in Delaware and also took legal action against Foxconn. In the complaint filed in bankruptcy court, the company alleged Foxconn of fraudulent behaviour along with a list of broken promises in failing to fulfil an agreement to invest up to $170 million in the electric vehicle maker. Earlier, the Taiwan-based company invested around $52.7 million in Lordstown as part of its agreement. At present, it holds approximately 8.4% stake in the EV maker. Lords town professes that Foxconn is refusing to purchase additional shares of its stock as promised and it has also misled the company about associating on vehicle development plans.
Formally known as Hon Hai Precision industry, and in famous for assembling iPhones – the Taiwanese company has notified that Lordstown breached the investment agreement when its stock plummeted below one dollar per share. On Tuesday, Foxconn stated that it had maintained "a positive attitude and conduct of constructive negotiations with Lordstown", however, the US automaker had been stubborn to carry out the investment agreements with its own terms. Foxconn also mentioned that it was suspending negotiations with Lordstown and will now execute its right to legal action.
The double filings by the US automaker has set up an international conflict that could flare up scrutiny of Foxconn's EV plans and partnerships, not just with Lordstown but with other automakers as well. The lawsuit mention fox conn to be inconsistent and shifting goal posts in its association with Lordstown on the future of vehicles of the company, and also failed to meet funding commitments and denied to engage with the company on initiatives which it promoted.
A start-up launched in 2018 – Lordstown – set in its regulatory filing in the beginning of this month that it looks forward to sue fox conn since it received a letter from the company that led the US EV maker to believe that Foxconn won't be able to make its promised expected investment. Lordstown also accused Foxconn of engaging in a "pattern of bad faith that cause material and irreparable harm" to the company.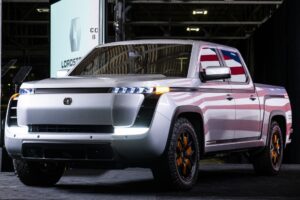 Lordtown's most important product is the endurance electric pickup truck – built at a former General Motors small car factory in Lordstown exclusively for commercial customers like local governments. The plant was sold to Foxconn in 2022. The company has now filed for bankruptcy and seeks a buyer. Not having an initial offer in hand – called in bankruptcy parlance as a stalking horse bidder, which sets a minimum price other prospective buyers can top in an auction.
The company's CEO Edward Hightower said that the insurance business could be attractive to another automaker planning to make a quick entry into the EV market at a time when President Biden's administrative policies were attempting to stay away from gasoline powered cars. It's bankruptcy is not a first event among the EV start-ups that began during the pandemic era. Like several others, the company has struggled to live up to the high expectations of its initial investors. Its chief executive and founder in 2021, Stephen Burns, signed off after the automaker mentioned it had overstated pre-orders for its electric trucks.