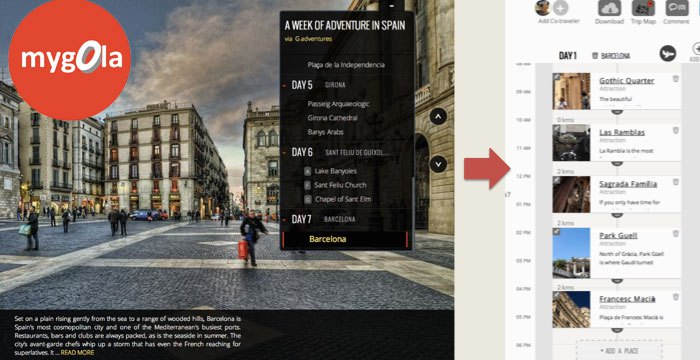 New Delhi, April 22: Online travel services provider MakeMyTrip today said it has acquired Mygola, a startup travel guide firm, and the latter's entire team has joined the firm.
The acquisition is done through the company's earlier announced innovation fund, which is formed to invest in start up or early-stage companies in the travel technology space, MakeMyTrip said in a statement.
The firm did not disclose financial details of the deal.
MakeMyTrip Group CEO Deep Kalra said the company has acquired 100 per cent of Mygola.
"I've known the Mygola team for over four years now and they have fantastic product expertise, especially in the mobile space," he added.
Mygola, founded in 2009 by Anshuman Bapna and Prateek Sharma, has raised capital from Helion Ventures, Blumberg Capital and 500Startups, among other angel investors.
"Mygola team's deep understanding of travellers' planning and in-destination experience preferences will be very valuable in strengthening our proposition in these and related areas of customer engagement," MakeMyTrip India Co-Founder & CEO Rajesh Magow said.
Mygola CEO Anshuman Bapna said: "Our team is super excited to bring all the knowledge to the millions of MakeMyTrip travellers."
MakeMyTrip's services and products include air tickets, customised holiday packages, hotel bookings, railway tickets, bus tickets, car hire and facilitating access to travel insurance.
Comments
comments