Mark Cuban, a renowned entrepreneur and television personality is about to release his book titled "How to Win at the Sport of Business: If I Can Do It, You Can Do It", this week as an NFT using the Polygon network.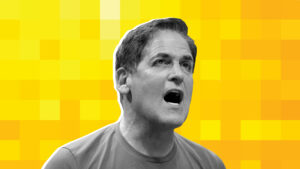 Book.io called for the partnership with Cuban through a tweet, unveiling that Cuban was eager to work with the company after bringing up the topic of NFTs during an episode of the "BanklessHQ" podcast. Cuban, who is very active on social media, immediately got to know of the Book community's interest in him by the show's audience and started following the company on Twitter.
Subsequently, the Book.io team got in a dialogue with Cuban and informed him about their pitch deck. The agreement took a couple of weeks before closing the deal.
We are 3 days out from selling a book by @mcuban. People often ask, how did you get Cuban as an investor? Here's the story:Mark was on the @BanklessHQ podcast, and he started talking about books as NFTs.

— Book.io (@book_io) June 3, 2023
Cuban's partnership with Book.io, a company that publishes various kinds of content on different blockchain networks including Ethereum, Cardano, Algorand, and Polygon.
The book is now being released as an NFT, which can be held inside a digital wallet. However, unlike normal NFTs, which allow access to the contents of a digital asset through blockchain scanners or third-party platforms like Opensea, Book-io is vouching for their NFTs "Decentralized Encrypted Assets" (DEAs).
More about Mark Cuban
The investor founded video portal Broadcast.com with his friend and Indiana University alum Todd Wagner in 1995 and later sold it to Yahoo for $5.7 billion in 1999. At present, he is the owner of NBA's Dallas Mavericks and is also the cofounder of Cost Plus Drugs, which he launched in January last year with the objective of reducing prescription drug prices. As a kid, he sold stamps door-to-door and gave disco lessons to help pay for his expenses and studies at Indiana University. Cuban was inspired to carve out his own way when he was fired from a software shop for closing a $15,000 sale rather than cleaning up the store. He invests in objective-driven companies such as Luminaid, which offer lighting to disaster areas, and Mahmee, a maternal healthcare tech company.
Cuban has also helped ventures in the social software and distributed networking industries. He once owned IceRocket, a search engine that scours the blogosphere for content. Cuban also partnered in RedSwoosh—a company that uses peer-to-peer technology to deliver rich media, comprising video and software, to a user's PC—later taken over by Akamai. He was also an investor in Weblogs, Inc., which was acquired by AOL.
Since 2011, Cuban has been a "shark" investor on the ABC reality program Shark Tank.
Until May 2015, he had invested in 85 deals across 111 Shark Tank episodes, for a total of $19.9 million worth investment. The actual numbers may differ because the investment happens after the handshake deal on live television, For example, Hy-Conn, a manufacturer of removable fire hoses, after signing to a deal of $1.25 million for 100 per cent of the company with Cuban, did not go through with the deal.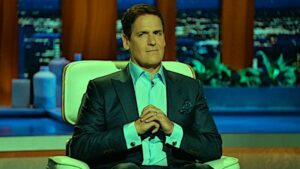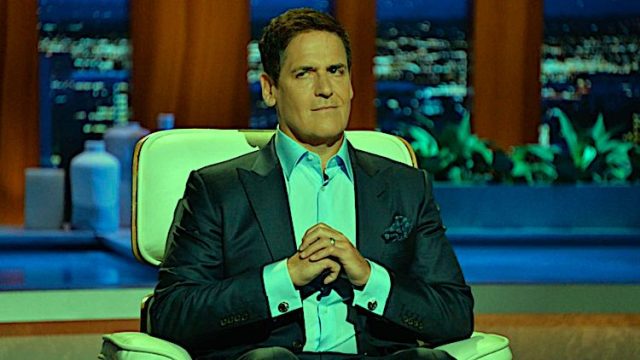 Cuban's best three deals, all with at least $1 million invested, are— Ten Thirty One Productions, Rugged Maniac, Obstacle Race, and BeatBox Beverages.
Cuban has invested in the cryptocurrency Dogecoin, and he is also accepting the particular cryptocurrency as a method of payment for Dallas Mavericks merchandise and tickets since the beginning of 2021. After being questioned by CNBC for his thoughts on the payment method, Cuban responded, "It's a medium that can be used for the acquisition of goods and services. The community for doge is the strongest when it comes to using it as a medium of exchange."