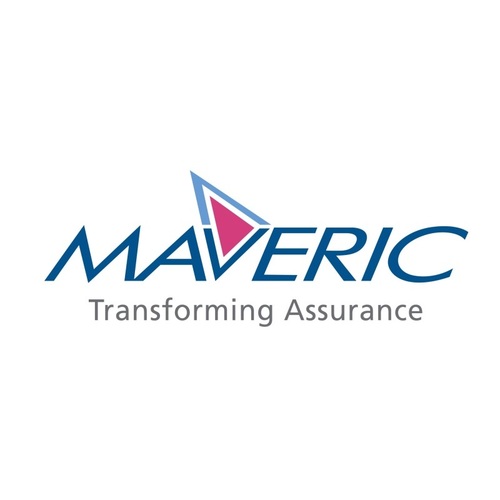 Chennai, June 10, 2015: Maveric Systems, a leading provider of IT Lifecycle Assurance with a strong focus on the BFSI and Telecom sectors, has won the award in the Best Banking Technology Partner Award category at the 15th Annual Banker Middle East Industry Awards. The company is winning this award for the third consecutive year. Instituted by CPI Financial – a leading financial media company in the Middle East, the Banker Middle East Industry Awards is the region's leading financial event to recognize both corporate and individual distinctions amongst top performers in the financial services.
Maveric provides end-to-end IT Lifecycle Assurance Services, partnering with clients across the entire "Requirements-to-Release" cycle with innovative IP led solutions. With research proving that nearly 35% of IT budget is wasted due to rework caused by poor definition and management of business requirements, Maveric's strong requirements-led business analysis services consistently deliver better business value to its clients in their IT adoption cycle. And, this requirements-led approach has been well received by major banking customers in the Middle East where Maveric has been associated with nearly all large and complex business and technology transformations in the past decade.
Maveric Systems has evolved a global standards-based framework, complete with processes and tools that encompasses all facets of Requirements Lifecycle Management. These range from short term consultancy interventions to long-term business analysis services. Writing and managing business requirements, validating solution specifications, supporting systems configuration, and creating business process documentation are some key services offered by Maveric to consolidate its position as a banking transformation leader in the region. The company is currently working with twenty two top banks in the Middle Eastern region, including SAMBA, Al Rajhi , Bank Al Bilad, Saudi Hollandi Bank, Tadawul, RAK Bank, Union National Bank, Dubai Islamic Bank, Shariah Islamic Bank, Bank Muscat, Bank Dhofar, Qatar National Bank, Qatar Islamic Bank, Barwa Bank, Gulf International Bank, Bank of Bahrain & Kuwait,  Kuwait Financial House, Bank Audi and BLC Bank. 
Speaking on the occasion, Mr. Ranga Reddy, CEO and Co-founder, Maveric Systems, said, "We are delighted to have won the BMEI Award, for the third time consecutively. I would like to thank all our clients and partners for their continued support and encouragement. The mature banking scenario in the Middle East has been able to adapt our end-to-end requirements-to-release IT Lifecycle Assurance model very well and this has created several successful partnerships for us across the region.
"Middle East will continue to be one of our crucial markets in the coming years. Our focus on Requirements Assurance and Management will be our main growth vehicle as a provider of IT Lifecycle and asset-led services."
Started in 2000, Maveric Systems is a leading provider of IT Lifecycle Assurance with expertise across requirements to release.  With a strong focus on the BFSI and Telecom sectors Maveric has built a business on the principles of deep domain expertise and innovation. Maveric's client portfolio includes a wide array of renowned banks, financial institutions, insurance companies, leading software product companies and telecom companies.
Headquartered in Chennai, the company has offices in Mumbai, Bangalore, Dubai, Riyadh, London, New Jersey, Singapore and Kuala Lumpur. Maveric has a dedicated global offshore delivery centre and a Testing R&D lab in Chennai.
Comments
comments