Rock Tech, a partner of Mercedes, has initiated the construction of a new lithium refining plant in Germany to cater to the needs of the esteemed German automaker. As part of its comprehensive transition towards electric vehicles, Mercedes-Benz is striving to achieve battery autonomy. In order to fulfill this objective, it is imperative for the company to acquire essential raw materials, particularly lithium. To aid in this pursuit, Mercedes has collaborated with the Canadian lithium extraction and refining titan, Rock Tech. The joint venture's inaugural refining plant is now being built.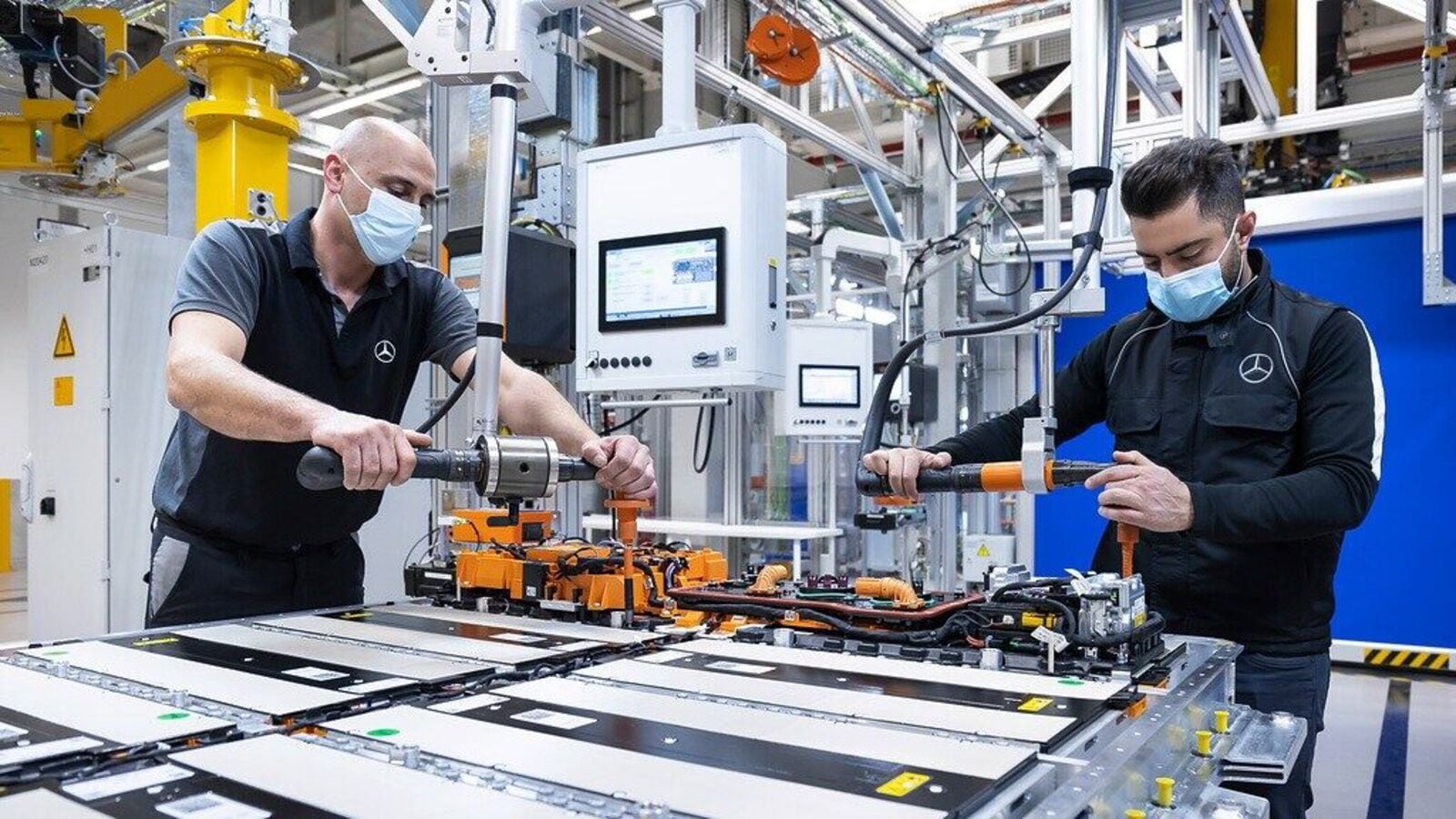 Mercedes has announced that its upcoming lithium hydroxide plant will start providing the automaker with crucial lithium in 2026, along with several other concurrent production changes. These changes involve numerous industrial retrofitting projects that Mercedes is implementing, primarily in Europe, but also at its production facilities in China and North America.
Markus Schäfer, a Member of the Board of Management of Mercedes and Chief Technology Officer of Development & Procurement, stated, "The shift towards electric mobility for Mercedes-Benz necessitates a change in our supply chains. Our three primary objectives are sustainability, raw material security, and procurement localization. Today's groundbreaking ceremony in Guben marks yet another milestone for Mercedes-Benz in its pursuit of the sustainable production of cutting-edge batteries. Rock Tech will play a crucial role in Mercedes-Benz's future lithium supply in Europe."
EV plans
The already complex coordination of Mercedes' production plans is further complicated by its involvement in the Automotive Cells Company joint venture, which includes Stellantis and TotalEnergies, and is establishing its initial battery cell production plant in Europe. While Mercedes did not provide specifics on these production details, the upcoming Rock Tech refinery will likely supply these three upcoming facilities.
Mercedes is fortunate in that it is not yet expected to manufacture a large number of electric vehicles. Its present offerings, such as the EQS and EQS SUV, are high-end and expensive cars that will never be sold in massive quantities. Nonetheless, as the brand continues to move down the price ladder, as it has done with the EQB and EQC models, these battery production initiatives will become increasingly important, particularly in terms of addressing scarcity and production expenses. The new advancement can bring various changes for the company. Especially as various other automakers are working on their own battery technology. While it is essential to bring down costs, it is also essential to make it powerful, with more ranges, and many more.
Comments
comments