Law enforcement is turning to social networking sites to create evidence to prosecute women seeking abortions or using drugs to avoid pregnancy as abortion prohibitions are adopted which tech companies like Google and Facebook are assisting.
This brings us to the case of Jessica Burgess who helped her daughter in Nebraska for having an unlicensed abortion. The prosecution will be presented with a major piece of proof, according to Meta.
Burgess is suspected of assisting her daughter in obtaining and ingesting medications that would cause an abortion. Charges against the teenage Burgess include allegations that she disposed of the foetus' remains illegally.
According to TechCrunch, the social network firm gave internal chat logs to law enforcement officials, revealing that the two had intended to use the app to find the drug.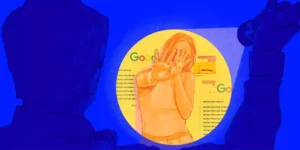 Meta said in a statement that it only acted on "legitimate legal warrants from local law enforcement" before the Supreme Court's Dobbs v. Jackson Women's Health Organization ruling, which invalidated federal abortion laws and permitted restrictions in some states.
Pharmacies sharing data
According to a ProPublica inquiry, online pharmacies that market abortion drugs like mifepristone and misoprostol share sensitive information with Google and other third-party websites, including users' web addresses, approximate locations, and search histories.
On the websites of at least nine online pharmacies that mail-order abortion pills, including Abortion Ease, Best Abortion Pill.com, PrivacyPillRX, PillsOnlineRX, Secure Abortion Pills, AbortionRx, Generic Abortion Pills, Abortion Privacy, and Online Abortion Pill Rx, ProPublica discovered similar web trackers that collect user data.
Insider's detailed request for details about the conditions under which officers may ask for a civilian's social media or web history, what data is usually provided to them in the course of seeking such information, and through what channels officers made such requests was "unable to be accommodated," FBI representatives told Insider.
Two of the biggest police departments in the nation, the Los Angeles and New York Police Departments, as well as Google spokespeople, did not reply to Insider's inquiries regarding their comments.
"We comply with government requests for user information only where we have a good-faith belief that the law requires us to do so," a spokesperson for Meta told Insider.
"In addition, we assess whether a request is consistent with internationally recognized standards on human rights, including due process, privacy, free expression and the rule of law. When we do comply, we only produce information that is narrowly tailored to that request. If we determine that a request appears to be deficient or overly broad, we push back and will fight in court, if necessary. We do not provide governments with 'back doors' to people's information."
The company complies with government requests for customer data more than 70 per cent of the time and gets more than 400,000 requests annually, according to internal data released by Meta.
"Certainly, we expect that social media companies are gonna cooperate with law enforcement when they make legitimate information requests, we need them to do that," Eric Goldman, law professor at Santa Clara University School of Law and co-director of the school's High Tech Law Institute, told Insider.
"But we also know that social media isn't likely to stand up to illegitimate law enforcement requests, because of the fact that they fear their own liability, or because of the fact that it's just too costly to stand up."
Internet service providers have taken users' interests to court, as Goldman noted, "but those are the exceptions."
"There's thousands of requests for every one of those cases, and there's thousands of other decisions that the company made to just turn over the data because it's just easier quicker that way," Goldman said.
"So law enforcement knows that they can make requests of social media, including court requests that do not comply with law, and expect to get most of them honored simply because that is the path of least resistance for the social media services."