Meta Platforms Inc., formerly known as Facebook Inc., has become the first technology giant with a market capitalization of over $1 trillion to access the US investment-grade bond market at a time of financial sector turbulence that has already led to the collapse of five banks since March.
What is a bond sale?
A bond sale refers to the issuance of bonds by a company to raise capital from investors. By issuing bonds, the company can obtain funds in exchange for promising to repay the borrowed amount along with interest over a specific period of time.
Meta Bond Sale
According to sources familiar with the matter, the social media behemoth headquartered in Menlo Park, California, successfully raised $8.5 billion in a five-part bond offering.
The most extended portion of the sale was a 40-year security, which carries a yield of 192 basis points over Treasuries. This yield is lower than what was initially discussed, as it was originally anticipated to be around 215 basis points.
Meta Platforms reportedly raised $10 billion in its debut corporate bond issuance in 2022. The multinational technology giant intends to utilize the proceeds from the bond sales to finance its capital expenditures, repurchase outstanding common stock, as well as pursue acquisitions or investments.
This move is seen as part of the company's broader strategy to diversify its funding sources and bolster its financial position.
In 2022, a combination of factors including the Russia-Ukraine war, high inflation, and elevated interest rates led to an economic crisis that had a severe impact on Meta Platforms' financial performance.
The company experienced significant setbacks in terms of revenue and profits, as a result of a sharp decline in advertising revenue. This decline had a notable impact on the company's balance sheet.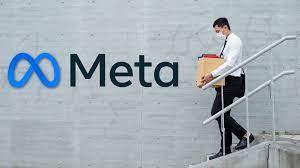 To navigate the challenging economic landscape and prevent a potential collapse, Meta Platforms took measures such as implementing large-scale layoffs and other cost-cutting initiatives.
CEO Mark Zuckerberg also revealed that the company plans to make significant changes to its employee structure in 2023. This move is part of Meta's strategy to boost operational efficiency and productivity, as the company strives to adapt to the changing economic conditions and remain competitive.
Not only Meta Platforms
Against the backdrop of the recent banking crisis and high interest rates, Meta Platforms is not the only large company that is turning to the bond market to raise capital. On Monday, eleven firms announced bond offerings.
Issuers are looking to sell debt ahead of the Federal Open Market Committee meeting and the subsequent rate decision scheduled for Wednesday. Among the notable high-grade issuers were Hershey Co., which sold $750 million in bonds, and Comcast Corp., which unveiled a $5 billion, four-part deal. In total, over $22 billion in bonds was expected to be priced on the day.
The surge in bond issuance by multiple companies represents a departure from the primary market's reaction to the banking crisis that emerged in March.
Following the collapse of Silicon Valley Bank, at least eight potential issuers withdrew from the market. Consequently, the issuance in March amounted to only around $100 billion, which fell short of the initial projections of $150 billion due to the crisis fallout.
This contrast highlights the resilience of the bond market, as companies seek alternative funding sources amidst the economic challenges.