On Thursday, news agency Reuters reported quoting business news outlet Wirtschafts Woche saying American technology behemoth Microsoft wants to snip up to 120 jobs in Germany. According to the report, the fresh layoff is a part of the tech company's global job cuts.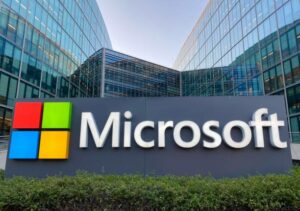 Microsoft announced 10,000 layoffs on January 18, 2023. These layoffs came during a series of similar moves by other tech businesses. In his announcement, CEO Satya Nadella said that the company will refocus on "secular growth and long-term competitiveness."
Microsoft is the latest company to announce yet another round of layoffs in Germany, after cutting 10,000 jobs globally last month. The company is facing slower PC and cloud sales, which could be one of the reasons behind further cuts. It is quite difficult to decipher whether these layoffs are signs of future struggles for the business or just a proactive step to reduce costs now that people fear an oncoming recession?
One of the largest tech companies in the world, Microsoft is responsible for the Windows operating system, office software, cloud services, gaming and more. In the last few months, tech companies have witnessed considerable number of  layoffs. Amazon recently laid off 18,000 employees, while Facebook and Instagram owner Meta cut 11,000 jobs.
Between June 2021 and 2022, Microsoft hired more than 40,000 people to meet the needs of the pandemic. There are several reasons that tech companies have been prompted to make cuts, including surging interest rates. Tech companies are often seen as volatile and reliant on borrowed money or other influxes of capital.
With rates surging, investors have more attractive options that are less risky than tech firms. Experts and analysts are of the view that tech companies over-hired during the pandemic as people became more dependent on technology to accomplish tasks. As pandemic fears have subsided and walk-in-office days returned, tech payrolls are higher than they need to be to keep operations running.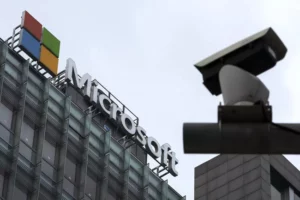 Microsoft's job cuts are the most recent in a slew of layoff announcements. Analysts and  investors will be keeping a close eye on the company to decide if it can refocus its efforts on more profitable technologies and products.
On Wednesday evening, reports were around that Facebook parent Meta is also looking forward to a fresh round of job cuts. The reorganization and downsizing is still in progress and is likely to impact thousands of workers. The report further stated that the deputizing human resources, lawyers, financial experts and top executives are asked to draw up plans to deflate the company's hierarchy.
In 2022, the social media giant said it will let go of 13% of its workforce, or more than 11,000 employees, as it grappled with soaring costs and a weak advertising market.