Reports of the upcoming Bing search engine integration with ChatGPT have been doing rounds in the media. A few minutes after Google announced in ChatGPT-like service called Bard, Microsoft has now released a new launch event with OpenAI. It must be noted that Google is also introducing a launch event on February 8, where the company will likely showcase its new AI-powered search engine and capabilities.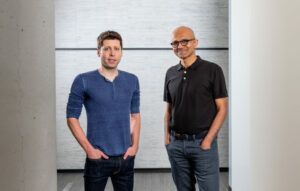 The event will likely occur at Microsoft's headquarters in Redmond, California, at 10 AM PT/1 PM ET or 11:30 PM IST, where Microsoft is looking forward to announcing some new services with OpenAI's ChaGPT integration. The main spotlight of the event could be the announcement of ChatGPT-powered Bing to be a fierce rival to Alphabet's Google search engine.
As per a report by The Verge, the invite says that Microsoft CEO Satya Nadella "share some progress on a few exciting projects." Therefore, we can expect to see several announcements between Microsoft and OpenAI during the event, including OpenAI announcing Microsoft as the exclusive cloud service provider, integration of ChatGPT on Bing, and more. There are also rumours that OpenAI might announce its next-generation ChatGPT 4 at the event, which will be available exclusively on Bing.
Apart from launching a search engine powered by OpenAI, Microsoft is also said to be working on incorporating ChatGPT into some of its other services like Office 365, Teams, and Outlook. In the coming days, many of Microsoft's services will likely benefit from various AI services developed by OpenAI.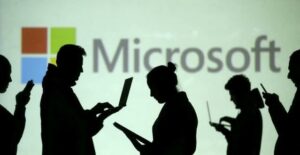 Microsoft has not announced any live streaming for its upcoming event. This will be a physical event happening at the company's headquarters.
On February 6, Google launched an experimental conversation AI service named Bard as it gears up to catch up with the widely known chatbot ChatGPT from the Microsoft-backed firm OpenAI.
The unveiling of Bard comes at a time when Google's flagship search business faces stiff competition from its Big Tech rival Microsoft which reportedly invested $10 billion in the upstart artificial intelligence (AI) research lab OpenAI and plans to access artificial intelligence capabilities through its range of software products including Google rival Bing.