On Friday, in France, tech entrepreneur and billionaire Elon Musk said that he is looking forward to his brain chip startup to begin its first human trial this year itself. At the Viva tech event in Paris, Musk said that Neural link, a startup co founded by him, is set to implant a tetraplegic aur paraplegic patient. How ever, Musk did not notify the number of patients his company would implant or the duration of time, he just said "it's looking like the first case will be later this year."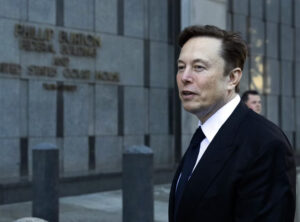 in May, neural link stated that it received clearance from the US Food and drug administration FDA for its initial in human clinic trial – which is a significant step for the start up as it has faced controversy and investigations in the US. in a previous statement, the FDA had acknowledged to media that it had given nod to Neuralink to begin trials for its brain implant and surgical robots. However, the agency refused to share more details.
According to experts, even if the brain chip start up is able to convince that its device is safe in humans, it would still take a considerable number of years – almost or slightly more than a decade, for it to be granted clearance for commercial use. Neuralink is also a rival to other neuro tech companies which have already implanted their devices in humans. Neural link – was valued at close to $2 billion in a private fundraising round two years ago, is now valued around $5 billion, according to privately executed stock trade cited by people familiar with the matter. In recent months, some purchases by bullish investors surged its valuation, prior to the company's announcement that the FDA had clarified a human trial on its brain chip on May 25 this year.
Former programme director for neural engineering at the US national institutes of health NIH, Kip Ludwig, said he "optimistically" sees the company to be taking around 10 more years to commercialise its brain implants. Co founder Musk has always been seen talking about the grand ambitions of Neuralink, claiming that its chip would enable healthy and disabled people alike to hop in to neighbourhood facilities for quick surgical insertion of devices that will treat obesity, autism, depression and schizophrenia. He even claims that they will be useful for web surfing and telepathy.
Citing safety reasons, the FDA had rejected the company's request for a human trial in 2022. Even after being granted the approval this year, the company still has a lot of other challenges to conquer. For quite some time, the start-up has been under scrutiny from US lawmakers after its animal research board violated conflict of interest regulations. The law enforcement Department of the US Department of agriculture has been probing into Neuralink for suspected animal welfare violations.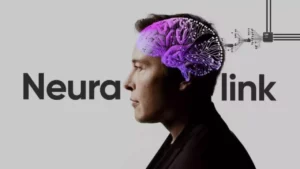 Founded in 2016, the company first sought FDA approval last year, but it was rejected citing numerous safety concerns. Out of the many issues were – the use of lithium battery in the device., The probability of the implants wires moving within the brain, and the risk involved in safely removing the device without damaging any brain tissue.
In 2021, when the company implanted 25 out of 60 pigs with devices of the wrong size, leading to the death of all the pigs – a mistake that employees said could be averted easily with more preparation.
For nearly 40 years, researchers and scientists have experimented with such devices. Also the FDA has approved a large number of them – comprising those treating Parkinson's disease, epilepsy and obsessive compulsive disorder. Development of such devices usually takes a lot of years.