Elon Musk's team has been busy using as much as $3 billion in the new fundraising to aid the company to repay at least half of its $13 billion debt amount that was taken to acquire the Twitter company by Elon Musk, as reported by the Wall Street Journal on Wednesday.
The report stated that Musk's team discussed selling new Twitter shares up to $3 billion in December.
Twitter however did not respond to a comment. When asked whether the Wall Street Journal report was accurate, CEO Elon Musk replied "no" in a tweet.
At the time of the acquisition, Tesla owner, Elon Musk had borrowed a total sum of $13 billion to acquire Twitter in the month of October from several banks that includes Morgan Stanley and Bank of America Corp.
People familiar with the finances of the company were informed that if an equity raised becomes successful, then it will be helpful in paying down the unsecured portion of the debt. The unsecured portion carries the highest interest rate that accounts for the total $13 billion loan package of Twitter.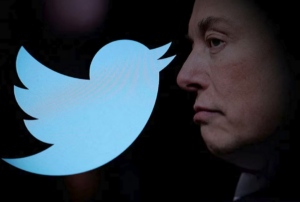 Twitter history so far:
The billionaire and Chief Executive Officer of Twitter, Elon Musk reported that the company will soon start including an expensive subscription plan. This plan will allow users to experience ad-free Twitter.
"Ads are too frequent on Twitter and too big. Taking steps to address both in coming weeks," Mr Musk tweeted on Sunday, adding that there would be a "higher-priced subscription that allows zero ads".
"Basic Blue will have half the number of ads. We will offer a higher tier with no ads next year," the Tesla titan had tweeted.
By adding these plans, the company will no longer solely depend on the advertisement to generate revenue. Revenue collection through brands and advertisers was the main source of income for the company.
Previously, Twitter has dropped its working staff to around 1300 workers and accounts for only 550 working engineers in and around the company. Twitter's workforce has decreased to a minimum after Elon's takeover. Massive layoffs, boycotting of brands, adding different policies, and hardcore employment are some of the main reasons behind employee withdrawal.