Tesla's Elon Musk promised to have reduced battery costs and improve performance in the coming years. But the question of whether it is achievable or not remains unknown. Especially amid the supply chain challenges. Tesla plans to sell a $25,000 EV for a profit – and stand a better chance of hitting its 2030 targets.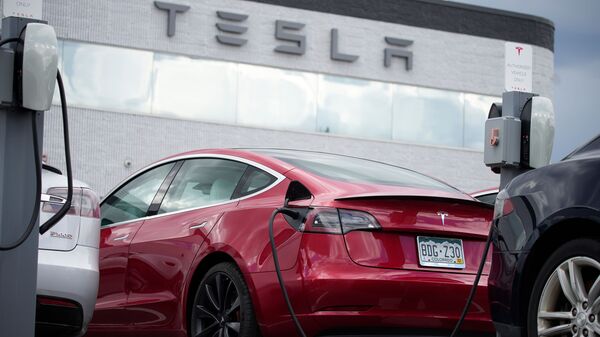 Battery systems are the most expensive single element in most EVs, so making lower-cost, high-performance packs is key to producing affordable electric cars that can go toe to toe with combustion-engine rivals on sticker prices. Tesla is one of only a handful of major automakers that produce their own EV batteries and by manufacturing Model Y cells at US plants, the SUV will remain eligible for US tax credits when many rival EVs may no longer qualify.
Among the 12 battery experts Reuters spoke with, nine have close ties to Tesla and three of the nine have examined Tesla's new and old battery technology inside and out through teardowns. The sources predict that Tesla will find it difficult to fully implement the new dry-coating manufacturing process before the end of this year, and perhaps not until 2023. Stan Whittingham, a co-inventor of lithium-ion batteries and a 2019 Nobel laureate, believes Tesla Chief Executive Elon Musk has been overly optimistic on the time frame for commercializing the new technique. "I think he will solve it, but it won't be as quick as he likes. It's going to take some time to really test it," he said.
Musk's promise
In August, Musk told shareholders Tesla would be producing high volumes of 4680 batteries by the end of 2022. According to the experts, Tesla has only been able to cut the Model Y's battery cost by between $2,000 and $3,000 so far, about half the savings Tesla had planned for the 4680 battery, which it unveiled two years ago. But those savings have come mainly from the design of the new 4680 cells, which are bigger than those in Tesla's current 2170 battery, they said.
But the heart of the drive to push down costs is the dry-coating technology, which Musk has described as revolutionary but difficult to execute. According to the sources, it should deliver as much as half of the $5,500 cost savings Tesla hopes to achieve, by slashing manufacturing costs and one-time capital spending. Tesla acquired the know-how in 2019 when it paid over $200 million for Maxwell Technologies, a company in San Diego making ultracapacitors, which store energy for devices that need quick bursts of electricity, such as camera flashes.
Comments
comments