This morning, the National Australia Bank (NAB) said it completed an intra-bank cross-border transaction using its self-issued stablecoins, claiming to be the first financial institution to achieve this on a layer-one public blockchain. It plans to roll out a solution for some corporate and institutional clients by the end of 2023.
NAB executed the pilot transaction on the public, permissionless Ethereum blockchain, deploying stablecoin smart contracts for seven major international currencies. The benefit is the time reduction to conduct cross-border transactions. That said, Ethereum is not the most cost effective for small transactions, and many are looking to layer 2 solutions for cost savings.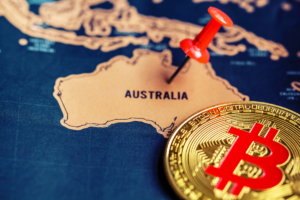 The trial was executed with blockchain tokenization firm Blackfold and custody tech firm Fireblocks, who helped build the smart contracts, securely mint the stablecoin, and manage the direct custody of the digital asset on the public blockchain.
NAB has also been recently eyeing a 'green' stablecoin to act as an intermediary between investors looking to use their money for sustainable solutions. Earlier this year, the bank launched a stablecoin for carbon credit settlement and announced plans to use blockchain to record sustainable agriculture practices.
This announcement by NAB comes just nine months after rival bank Australia and New Zealand Banking Group (ANZ) announced that it had launched 30 million tokens of its own stablecoin dubbed A$DC, which is also used for international trading and settlements.
Prior to this, the NAB and ANZ planned to partner with two top banks from the "Big 4" in Australia to co-launch a nationwide stablecoin backed by the Australian dollar. However, this strategy failed as some of the banks were at a different stage in their adoption strategy and didn't see the adoption of stablecoins this soon on their roadmaps.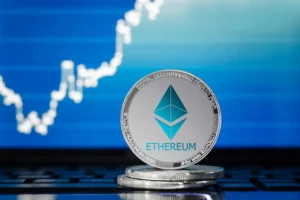 It'll be interesting to see how banks across the financial sector will adopt blockchain technologies, especially stablecoins pegged to fiat. There has been a growth in blockchain-based Central Bank Digital Currency (CBDC) across the world and stablecoins pegged to fiat will have to find a way to co-exist with these CBDCs.
Commenting on the collapse of the algorithmic stablecoin Terra USD, former NAB executive and current CEO of DigitalIX, Lisa Wade, said, "What we learnt from Luna last year is the look-through of the back book of the stablecoin is the most important thing: if it is not constructed properly, there is counterparty risk."
The NAB chief also said that apart from settling cross-border remittances, this new stablecoin will allow customers to settle transactions using blockchain technology in real-time using Australian dollars. It could also be used in bond market repurchase agreements and for "green deposits". However, he emphasised that AUDN will primarily be used as a settlement token.