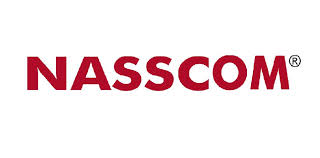 New Delhi, Jun 18 (PTI) : Nasscom today made out a case for co-ordination between the government and the IT-ITeS industry in introducing world-class IT security and certification programmes to create cyber security experts.
This is more so because the world faces a projected shortfall of 1.5 million such IT professionals, the industry body said today.
Nasscom today signed an MoU with cyber security solutions major Symantec as part of an initiative to develop skilled and certified cyber security professionals.
Speaking at the event, Nasscom President R Chandrashekhar said: "It's time the government and the industry worked together to address cyber security issues, which can not only be an opportunity to develop the country as a hub of such professionals but also address the menace of hacking."
He added: "This is a positive step towards our objective to address the cyber security issue at large. The partnership will enable the industry to map existing and future skill requirements and plug its demand-supply gap."
The programme will also focus on developing pioneering models for scaling up capacity and enhancing employability through assessments and certifications, he said.
Symantec President and CEO Michael A Brown underscored the importance of cyber security, given a rise in targeted attacks aimed at Indian enterprises and consumers.
"As a leader in cyber security, Symantec is deeply committed to addressing the workforce skills gap in this area. With the partnership with Nasscom, we are taking the first big step towards building cyber security skills in India," he added.
The initiative will facilitate internships and placement of certified candidates, and is an extension in India of the Symantec Cyber Career Connection (SC3), a programme launched last year to attract and train young adults and women in cyber security.
With the global IT Security market estimated to be USD 77 billion in 2015 and grow at over 8 per cent annually, Nasscom has been working towards building capacity for the sector.
Recently, Nasscom and Data Security Council of India launched the Nasscom Cyber Security Task Force to help build India as a global hub for providing cyber security solutions, developing cyber security R&D plan and developing a skilled workforce of experts.
"The demand for the workforce is expected to rise to 6 million (globally) by 2019, with a projected shortfall of 1.5 million. Symantec and Nasscom have collectively decided to address this issue. This initiative also aims to facilitate internships and placement of the certified candidates," Brown said.
Comments
comments