"The sight of a bright young child quitting education because of poverty and lack of family savings moved me immensely." 
says Niketa Malhotra, one of the founding member of Pulse Savings, a mobile-based commitment savings social enterprise, based in San Francisco and Pune, India. Pulse was a solution to the Hult Prize 2013; that of building a "social enterprise that addresses food insecurity in urban slums by 2018".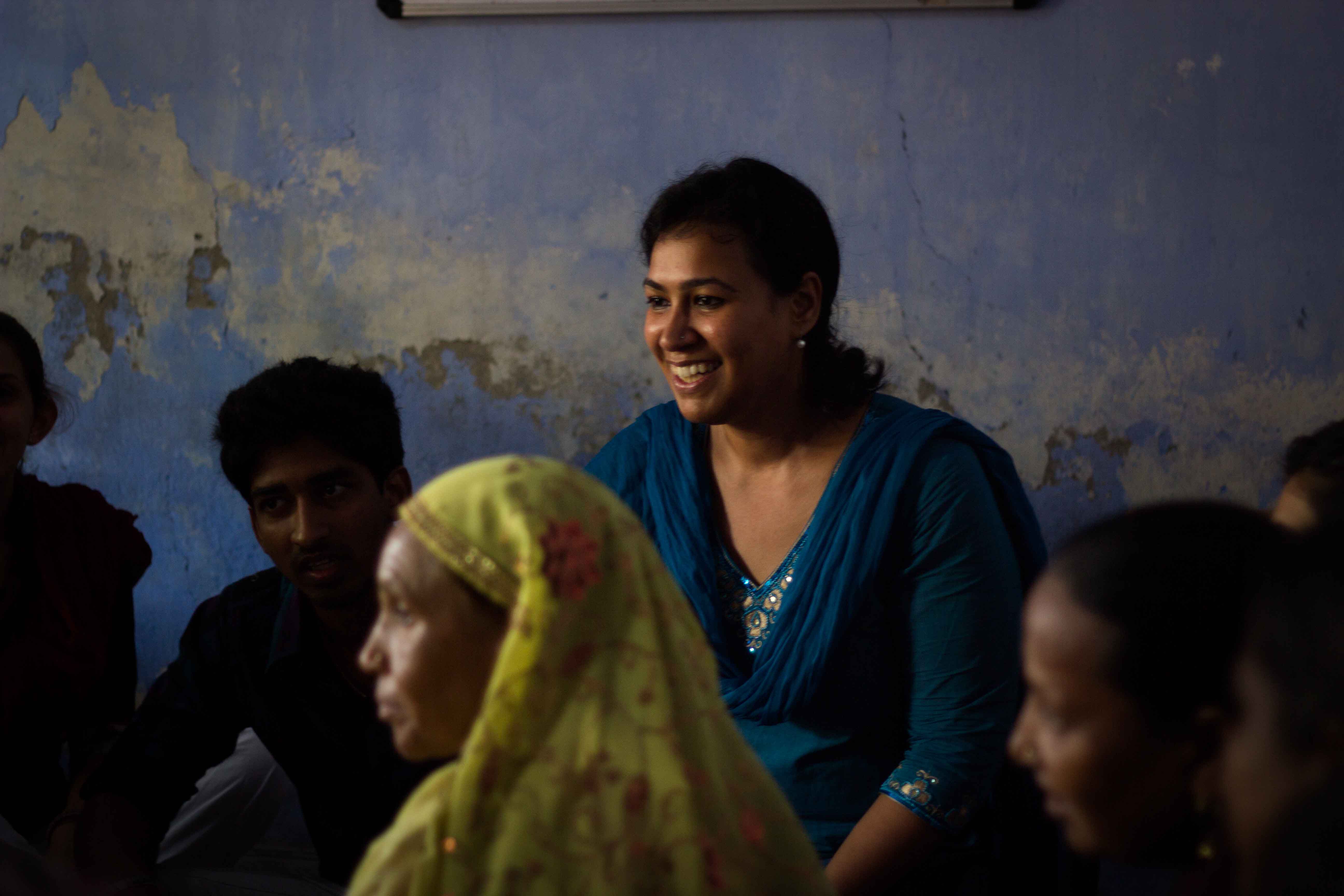 [box type="shadow" align="aligncenter" ]Pulse is a mobile wallet that allows low-income families to deposit money when and where they shop and use it in the future for core household needs such as education, healthcare, utility payments, and mobile banking.[/box]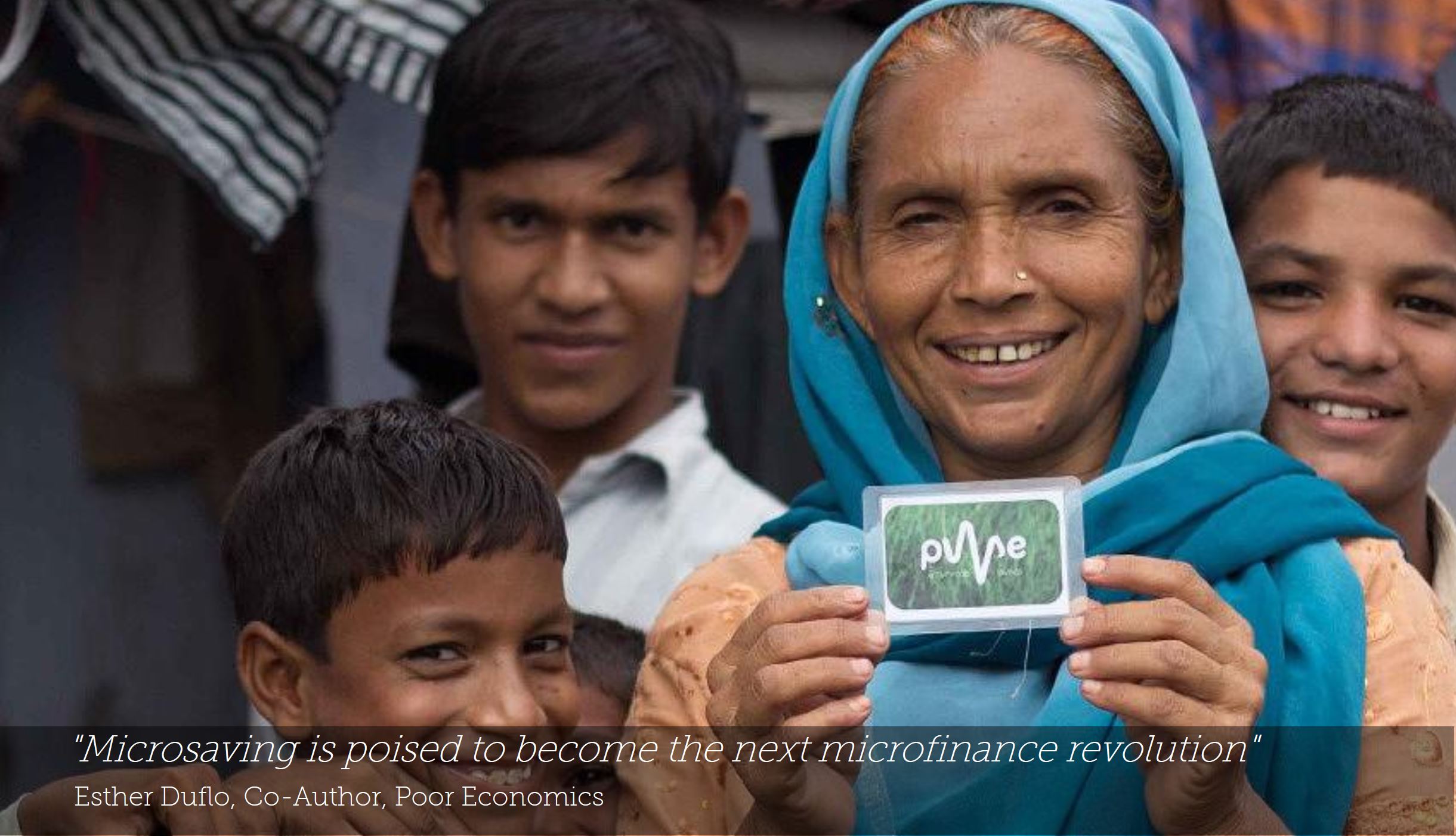 According to the World Bank's Global Financial Inclusion Database, 2.5bn people worldwide are unbanked with no access to formal financial services. In India alone,  804mn adults do not have a formal account at a financial institution. Low-income families, especially women, face huge challenges in accessing the formal financial system. In the absence of a formal and safe way to save, women save in informal ways such as plastic cups, or under the mattress which are vulnerable to their children' demand for candy, their husband's request for alcohol or neighbor's loan requests. Even if the low-income families do have access to a bank, their small deposit sizes do not justify the cost and time involved to make the trip to the bank.
Research shows that digital means is the most effective way to significantly expand poor people's access to formal financial services (Gates Fdn). Pulse leverages the ubiquitous cell phone and provides the poor a safe, convenient and cost-effective way to save money.
Pulse has been designed to suit the lives of the urban poor. People are now topping up their Pulse mobile wallet with small amounts of money at their local grocery store  instead of bringing it home to that cup. In times of need, they can spend that buffer of  money on core household needs such as education, healthcare, and electricity. The company also  allows customers to regularly transfer their money to their bank account thus providing financial inclusion in the true sense.
Pulse has four cofounders, Karl Teien from Norway, Saul Minkoff from Canada, Mandy Vidalis from South Africa and Niketa Malhotra from India. Apart from that, the company also has two team members who are working with them. Currently, they have customers in Pune, Maharashtra and Lucknow, Uttar Pradesh.

In the next few months, Pulse aims to launch in two more states and be the preferred platform by low-income communities to keep away their hard-earned money. They also will be partnering with other financial inclusion product companies like micro-insurance and micro-pension companies so as to provide complete financial inclusion to their customers.
Niketa Malhotra leads all aspects related to growth, operations and technology in Pune, India.Prior to Pulse,  Niketa did her  Master's in Social Entrepreneurship at Hult International Business School, San Francisco. Concurrent with her Master's at Hult, Niketa has interned with Shanti Microfinance and Kiva Microfunds. Niketa has also  completed the Management Program for Women Entrepreneurs, from IIM Bangalore and holds a Bachelor of Engineering degree in Information Technology from the University of Pune, India.
So what advice does Niketa have for all the budding entrepreneurs out there
" India is an extremely cash based economy. People do not trust technology, especially with their money! Having said that, things are changing and coupled with the fact that there's a huge market to tap, this is one of the most exciting periods to be in this industry!
Some of the lessons that I've learnt the hard way are:
Lesson 1: Patience. Entrepreneurship isn't for the impatient who wish to see results immediately. Setting up a business, acquiring customers and building loyalty takes time. And one must be prepared and in it for the long haul
Lesson 2: What you think the customers need and what they really want are never the same.
Lesson 3: Always hire and invest in people smarter than you!
Lesson 4: Calculate and work on your milestone time line.  Most of the people, including myself are optimists who think of the best-case scenario and work our schedules. But once you hit the ground running, one realizes that the actual timeline is nothing like what you had calculated on the Excel sheet!"
Comments
comments