Nissan has created an electrifying concept vehicle inspired by its iconic sports car, the Nissan Skyline GT-R, which has garnered a massive following across the world. The prototype, named the GT-R R32 EV, has been teased by the automaker in its recent video, showcased below. Back in 1969, Nissan merged with the original Skyline manufacturer, Prince Motor Company, to launch the first-ever Nissan Skyline, which was initially a sedan.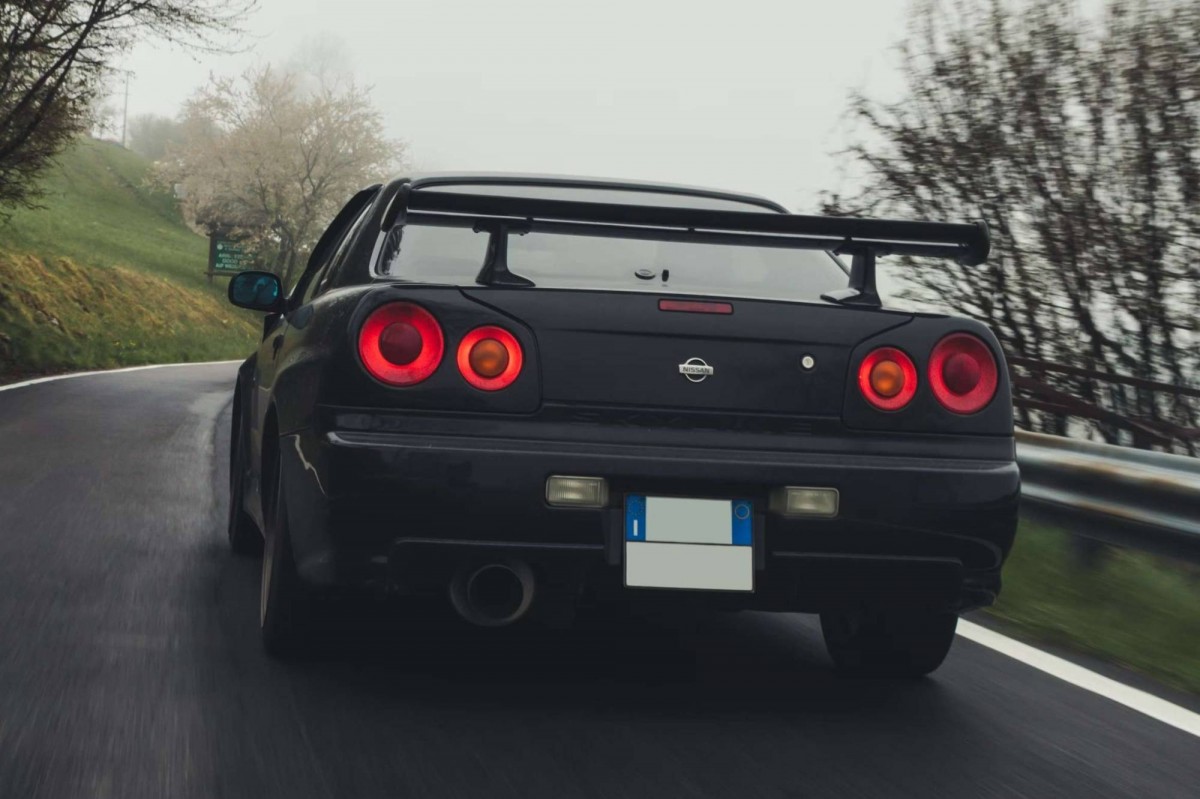 In the same year, Nissan introduced the GT-R version with improved power and handling, along with the first-ever two-door model in 1970. Over the years, the Skyline underwent multiple facelifts and upgrades, but it wasn't until 1989 that Nissan unveiled the legendary R32 Skyline GT-R. Today, the Skyline is renowned for being the iconic forerunner to Nissan's GT-R sports car. Fast-forward 34 years, and Nissan is gearing up to embark on a new era of electric vehicles. The automaker has recently intensified its efforts to enhance EV production, which includes streamlining powertrain manufacturing and introducing 19 brand-new fully electric vehicles by 2030.
【R32EV】vol.1
日産はR32型スカイラインGT-RのEV試作車製作に挑戦します。https://t.co/4eNjF3KdiI
この取り組みは、GT-Rに憧れて入社した技術者が「最高に好きなクルマに、今自分が関わる最新の電動化技術を載せて、もっとワクワクするクルマを造りたい」という思いから始まりました。#GTR #R32EV pic.twitter.com/pGBHqgeSBo

— 日産自動車株式会社 (@NissanJP) March 28, 2023
One of those models may include an electric Skyline GT-R sports car. Nissan recently posted a video on its Twitter teasing the electric model, with the caption, "Nissan will challenge the production of an EV prototype of the R32 Skyline GT-R."
Electrification
Nissan says the project was initiated due to the desire of an engineer who joined the company because of his admiration of the GT-R. He said, "I want to build a more exciting car by adding the latest electrification technology that I am involved with to my favorite car." Nissan is ramping up its efforts to boost electric vehicle production, with the automaker targeting a 30% reduction in development and manufacturing costs by 2026 under its new EV powertrain strategy.
Despite Nissan's early dominance in the pure battery electric vehicle market through the launch of the LEAF in 2011, the Japanese automaker is now falling behind as competitors race to develop EVs. At its peak, the Nissan LEAF was the best-selling all-electric vehicle in Europe in 2018, enjoying a remarkable run. However, since then, a host of new rivals have entered the market, resulting in the LEAF slipping out of the top 10 this past year. Competing models such as Tesla's Model Y and Model 3, Volkswagen's ID3 and ID4, Hyundai and Kia's Kona Electric and Niro, as well as vehicles from Fiat, Skoda, Dacia, and Peugeot, have gained market share. Nissan began selling its second electric vehicle, the 2023 Ariya electric SUV, but it took over a decade since the LEAF was introduced.