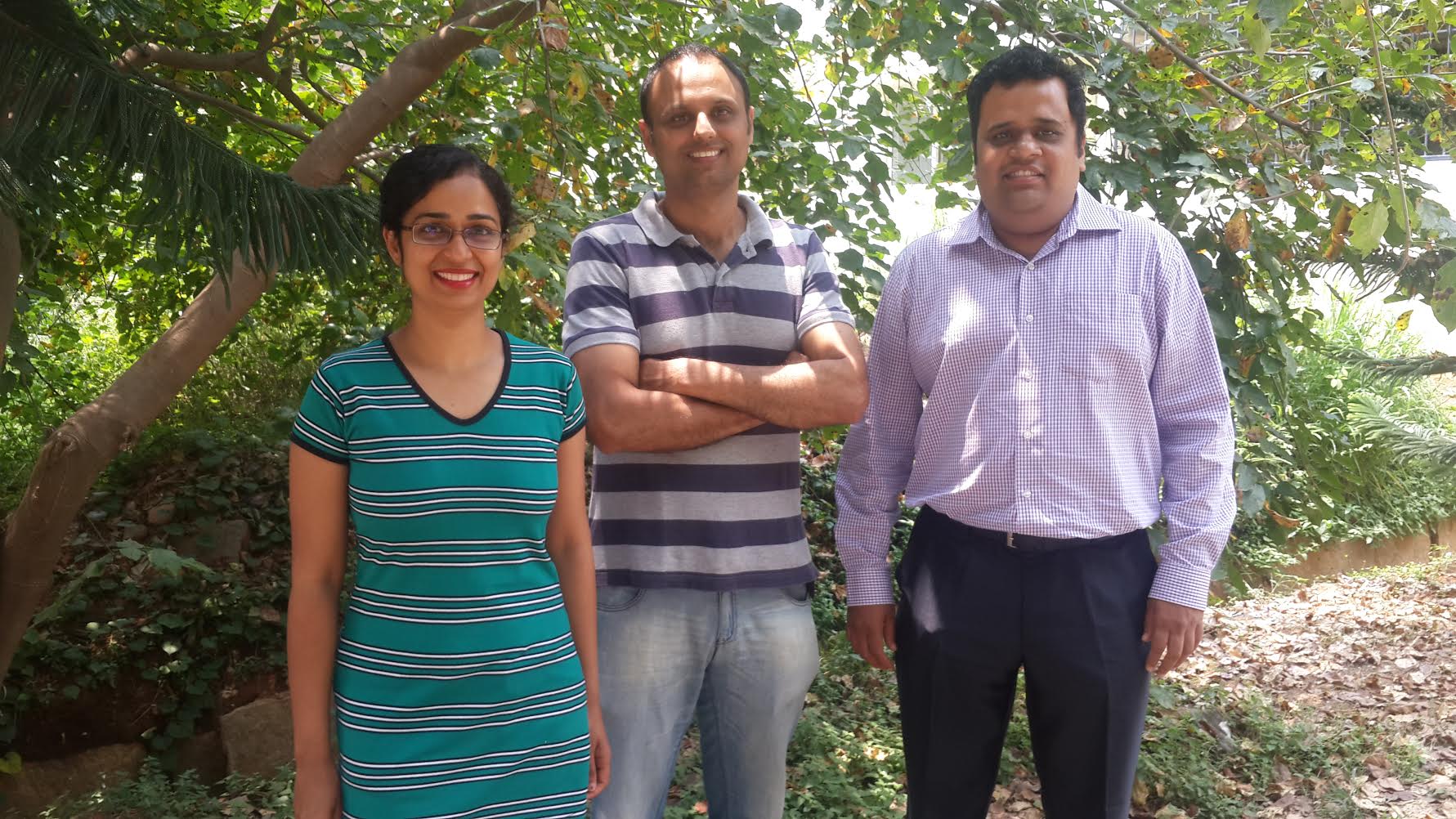 "A good teacher can inspire hope, ignite the imagination and instill a love of learning"
                                                                                                – Brad Henry
Many of us keep complaining about the existing education system in India. We have seen a number of schools popping up at almost every corner of the nation as part of the literacy drive. Education, in itself has become a thriving business. So far the only performance parameter that has been used to compare is Quantity (measured in numbers). Be it the number of students, or the teachers, the highest total in the school, total number of students scoring more than 90% in the final exams and so on. Even the examination system is more often crammer based system, and the results are a result of your cramming power. The only complaint that we keep saying is the quality of education is lost. But how do we define Quality as a parameter in education, and bring it into consideration while comparing different systems? With the advent of smart classes and internet everywhere, the value of teaching (from a teacher) has reduced considerably. But all the smart ones who have built the so called technology, learnt all these from a teacher.
With parents having a choice, private schools need to differentiate themselves. Currently the differentiators that urban private schools proclaim are in terms of infrastructure, sports facilities, some kind of digital technology in terms of smart board or self-learning online material for students. All of these are purchasable. The unalienable differentiator is actually the quality of teaching and for the first time, with Nittio Learn, schools are able to measure and improve it.
The Present Scenario
There are around 6.5 million teachers educating over 253 million students in more than 1.4 million schools. The herd of technology solutions currently in the academics domain focuses solely on the learner. Some of them come from the perspective of replacing teachers with technology, others see teachers as passive technology operators. Feeding content to students from lifeless gadgets and screens can interest them for a few minutes but it does not teach them the critical skills required for the information age of today and the unknowns of tomorrow. Their perspective is that technology has to empower teachers and enable them to teach students better. This is a role that technology companies have ignored till now, probably because it looks less jazzy to them.
Most education technology companies fall in one of the following categories:
School management (ERP) systems
Digital content, assessments, self-learning for students
Communication between teachers/parents/students
There are a number of companies providing the above mentioned solutions but there are no product/solution trying to provide the value that Nittio Learn is providing.
Teaching the Teachers
Nittio Solutions Private Limited was started in April 2013, with a strong belief that "teachers are the backbone of schools and any improvement in learning outcomes in our schools has to be brought through raising the teaching quality. The only way technology can make a significant impact in school education is by being teacher centric."
While working in the direction of their belief, they came up with Nittio Learn. their product offering for schools and pre-schools to systematize the continuous enhancement of all aspects of academic quality in the school. Improved teaching efficiency, continuously creating more star teachers, an ever-increasing Intellectual Property bank of own teaching content – these are all tangible academic differentiators that a school gets with Nittio Learn.
They also believed that any improvement in the education system will have to come from inside. Technology cannot force a change from outside. With Nittio Learn, they are providing a tool in the hands of teachers to innovate and change the way teaching happens. Current technology solutions like smartboards and online digital content are bought but are not used. This is because on one hand they are not integrated into the school's academic system and on the other, they also seek to replace the humans involved in academics (or at the very least, reduce their role).
Nittio Learn starts with the teacher, making her job more creative while providing the academic heads and principals an overall view of the academic quality in the school. All this, while making the academic processes easier for all involved. Every school that they work with gets a customized Nittio Learn solution based on the school's processes.
This of course means that they are trying to create a new market. There has been good acceptance and traction for Nittio Learn. Currently they are working with more than 100 schools and pre-school centres across India.
They are addressing the school and pre-school market in India. Chains of schools/pre-schools find the product even more useful due to their distributed nature. Nittio Learn is a cloud based product and can be made available anywhere in the world but they are focussing on the Indian market as they believe that India requires a huge improvement in school education and they can power it.
Their first target customer set is the private schools. The enrolment in private schools is increasing with some Indian states recording more than 50% of new enrolment in private schools (http://img.asercentre.org/docs/Publications/ASER%20Reports/ASER%202014/National%20PPTs/aser2014indiaenglish.pdf)
Of course, government schools too need such a system and they are looking forward to work with the state education departments in the future.
"Our ability to become entrenched in the teaching process of a school and having teachers as our protagonists are our biggest differentiators."
Nittio Learn accomplishes all these by keeping the teacher at the forefront of action. Nittio Learn helps teachers:
Teach creatively to engage better with the students.
Be efficient in curriculum delivery to save their time for core academic tasks.
Continuously grow themselves professionally through systematic training and feedback.
So, whether a school (or a school/pre-school chain) wants to scale or wants to up their level of academics – Nittio Learn is the means to accomplish their goals.
The Technological Teachers
Gagandeep Singh Josan (over 17 years of experience in product management and technology – Nokia and Amazon) is CEO. He is responsible for business operations and customer acquisition.
Ritu Josan (over 14 years of marketing and sales experience, has handled marketing for National Instruments, Citibank, Wipro) is Head of Customer Development. She is responsible for customer acquisition and customer operations.
Aravindan RS (over 20 years of large scale software development experience for Nokia) is Head of Technology. He is responsible for product and technology.
"Only an inspired teacher can inspire her students to learn."
In the beginning, it was just a strong urge to help the school education become better using technology (since they come from technology background). When they went around schools in their initial months, they realized that there is no technology that is built for teachers, who we think are the most important people in the education delivery system. It was then that they decided to build a product that not only makes teachers efficient, but also helps them be more creative and innovative, and hence help them grow in their profession.
The Scaling Challenges
The biggest issue is probably common to most startups – scaling. Scaling a school (or a chain) while retaining or even improving the academic quality is a challenge. Balancing sales scaling with operations capability to ensure that the customer experience for new and existing remains phenomenal while also not scaling too fast to run the costs up. There have been times when they have felt that customer operations work load will not allow them to on-board new customers. In such cases they have held back on sales efforts for some time till they overcame the situation through hiring or automation. While they do not have a secret formula for doing a fine job in overcoming this challenge, they believe taking the scaling calls at the right time is a key factor till now.
The Achievements
For most part of the first two years, they were developing the product and supporting their initial few customers. The idea was to ensure that they understand their customer segment well and fine tune the product before going wider into the market. A few months back they decided that they were ready to expand. Since then they have expanded their technology and customer operations team size and more than doubled the number of customers as well as their contracted revenue.
There has been good acceptability and traction for Nittio Learn. The schools and pre-schools they service are spread in Karnataka (Bangalore, Mysore, Hassan, Davanagere, Shivamoga, Belgaum), Hyderabad, Guntur, Vizag, Mumbai, Delhi, Gurgaon, Noida and Ahmedabad. In addition to having schools as their customers, two big names in teacher training and school transformation have signed up with Nittio Learn to run their programs online. This is another proof for us that they are hitting the right chords with Nittio Learn.
For them it was exciting to be the only Indian startup in the top 10 and then have the elite international panel of judges praising the uniqueness as well as the user experience of Nittio Learn.
NASSCOM product conclave 2014 listed Nittio as one of India's most innovative product startup.
Further Learning
Being based in Bangalore, they have established a good customer base in Karnataka. They have their presence in cities outside Karnataka already and in the coming months they will be looking at increasing their customer base in those cities, especially Mumbai, Hyderabad, NCR region and Chennai.
For them, funding is means to establishing a thriving business and not an end in itself. They wanted to prove the product market fit, sales and revenue model to themselves before thinking whether they need external funding. They will be evaluating funding requirements in the near future.
With Nittio Learn, schools have a system that they can use to scale up. With a system available to manage efficiency and impact of teacher attrition, and increasing creativity among teachers, schools can grow their strength or number of branches while ensuring that the quality of teaching is always becoming better.