A new contender has appeared in the dynamic smartphone market to defy expectations and push the limits of innovation. Enter the Nothing Phone (2), a smartphone with cutting-edge functionality as well as a daringly unique, startlingly transparent design. Since its July 11 debut in India, this futuristic marvel from Nothing has captured the attention of computer fans, and now it is creating history by expanding to offline outlets.
Prepare to discover a world of possibilities as we explore the Nothing Phone (2)'s world, where a combination of strong performance and beautiful design takes the smartphone experience to new heights.
We'll take a voyage through the remarkable features, unique characteristics, and the justification for the positioning of the Nothing Phone (2) in the market in this post. We'll also look more closely at how this special equipment justifies its high price tag in the face of severe competition.
So join us as we unbox this astonishing smartphone and see the beginning of a new age in smartphone innovation if you're curious to learn what lies beneath the transparent surface and why the Nothing Phone (2) has been making headlines. Prepare to embrace transparency in new ways!
Unveiling the Nothing Phone (2)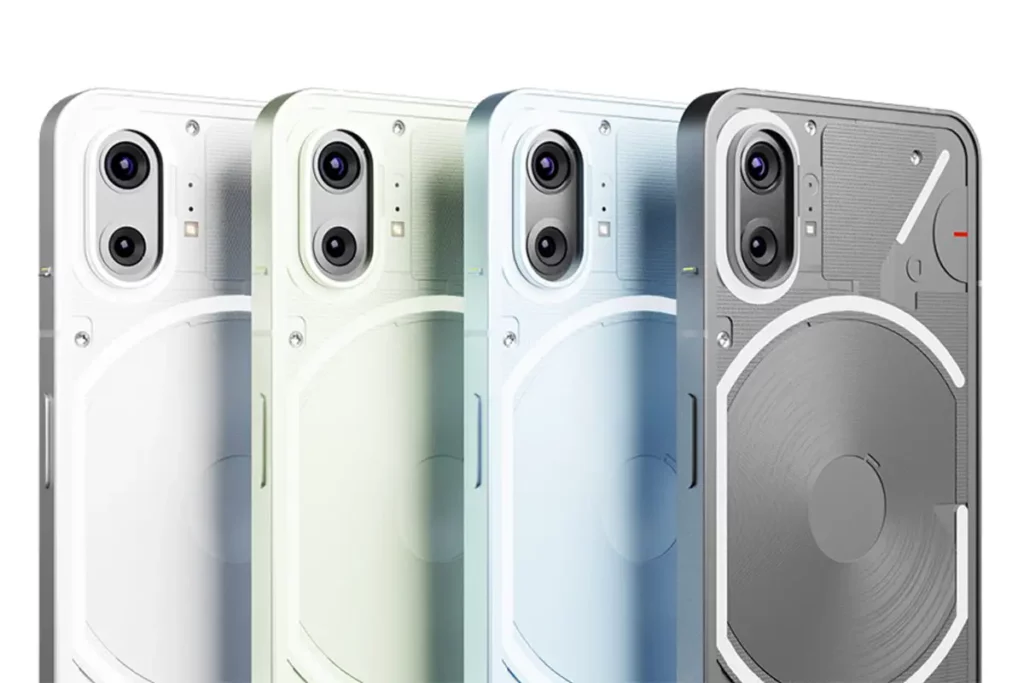 Imagine a smartphone with a transparent back that reveals its complex internals and eye-catching LED lights dancing inside. The Nothing Phone (2) is just amazing to see! But hey, this device isn't just for show; it's got some actual business to do.
The Nothing Phone (2)'s strong internal heart is what distinguishes it from its predecessor. The Snapdragon 8+ Gen 1 chipset, a real flagship performer that elevates this phone to a whole new level, is here to meet you. This smartphone has got your back whether you're multitasking like a champ or enjoying graphically intensive games!
With a refresh rate of up to 120Hz and a 6.7-inch full-HD+ LTPO OLED display, your content will come to life with vivid colors and fluid animations. You can capture innumerable memories, download your favorite apps, and save all of your stuff without concern with up to 512GB of built-in storage.
The Nothing Phone (2) treats you right out of the box to the sweetness of its Nothing OS 2.0, which is based on Android 13. You may tweak and completely personalize your phone thanks to a clean, quick software experience that is free of bloatware.
Say hello to the robust camera system on the Nothing Phone (2)'s back! With a 50-megapixel primary camera that supports OIS and EIS, this phone can take clear pictures in any situation. Aside from that, the 32-megapixel front camera guarantees that your selfies and video calls will appear absolutely great.
Are you concerned that you'll run out of juice during the day? Take heart! The robust 4,700mAh battery within the Nothing Phone (2) is compatible with 45W PPS wired charging, 15W Qi wireless charging, and 5W wireless reverse charging. No matter where life takes you, stay motivated!
Nothing Phone (2) – Pricing
Okay, let's talk about the pricing, which is the obvious problem. The price of the Nothing Phone (2) is greater than average, but with good cause. This phone is serious business and pitches itself as a premium option because to its exceptional specs and distinctive design.
The Nothing Phone (2) has a lot to offer, despite its somewhat high pricing. It is a respectable successor to its predecessor thanks to the upgraded chipset, stylish design, and potent performance. This phone is for you if you value innovation and a distinctive appearance.
Conclusion
That is the intriguing Nothing Phone (2), then! It surely offers a lot with its open charm, excellent performance, and pure Android experience. While some people may be concerned about the expense, keep in mind that innovation has a price.
Source: Gadgets 360