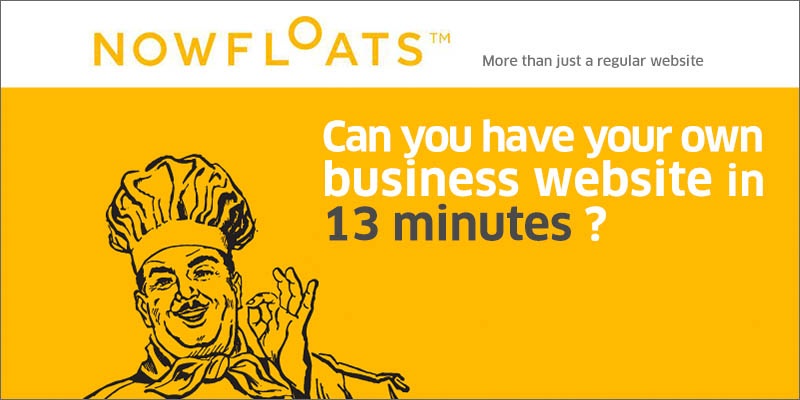 Hyderabad-based startup, location-based SEO enabler,  NowFloats has raised an undisclosed amount of Series A funding from a new investor Omidyar Network. There was also participation from existing investors Blume Ventures, Mumbai Angels and Hyderabad Angels. Microsoft Ventures had also announced  to invest around USD 250,000 in NowFloats  in June 2014.
"By providing small merchants and local businesses an online presence, making local content and enabling discovery of this content, NowFloats is at the forefront of creating massive social impact," said Anuradha Ramachandran, director, investments at Omidyar Network.
This money will be used to expand the company's global footprint and distribution platform.
Founded in 2012 by Jasminder Singh Gulati (CEO) and Nitin Jain (COO), NowFloats enables Small and Medium Businesses (SME) to get an online presence by simply using SMS. In 13 minutes NowFloat's app creates a website via SMS. Businesses can use it to update promos, offers, product information, and sales, etc. The firm claims that its platform processes 30 million touch-points every month with customers updating their sites half a million times, also has more than 33,000 customers in SMB (Small and Medium Business) segment in India.
Comments
comments